Brisbane Hackathon
Unearthed is a unique 54-hour long event focused on the resources sector. Software developers, designers, and industry insiders will come together to develop prototype solutions to resources sector problems. Unearthed participants will have a chance to work on proprietary industry data as well as data from government partners.
Friday 4th – Sunday 6th March 2016
Congratulations to Principle Kinect,
winners of Unearthed Brisbane 2016 View all prototypes
Cash and Glory
Did someone say prizes?! Thousands of dollars of cash prizes, credits, and other awards up for grabs.
---
Deep Industry Challenges
Over 5 large resource industry challenges to be opened. These will be supported data sets from industry, government, and other sources. What will you build?
---
Experts on hand
Collaborate with subject matter experts from industry. Insights from the field will help you build a solution with real impact.
---
Event Details
---
4-6th March, 2016

Unearthed kicks off on Friday evening with an opening presentation, an introduction to the data and challenges, and drinks! Teams are hard at work well into the night on Saturday and most of Sunday. Sunday evening brings judging and the much-anticipated awards ceremony.

---

at River City Labs

Unearthed will be held at River City Labs: Brisbane's top co-working space and hub of the thriving startup community.

---

Fully Catered

Food. Drinks. Good times.
Prizes
The top teams will compete to win cash, credits, and glory!
---
---
---
Young Innovator Award
$750 AUD
Who Should Participate?
Developers
Developer tickets are for those who will be active participants in the innovation events. If you are a coder, designer, or data guru keen to get building, this is for you. If you are nontechnical we recommend coming along as an event observer.
Observers
Want to come along to watch the magic as it happens? The prime time for observers will be Friday night during event kick off and Sunday evening for presentations and prizes.
Event Schedule
Friday
5 pm Event Registration
6 pm Welcome & Key Note Speakers
7 pm Intros, Rules, Prizes & Launch
7:30 pm Lets get coding!
---
Saturday
8 am Doors Open & Breakfast
12 noon Status Updates & Lunch
2 pm Call for Industry Support
7 pm Last Status Update & Dinner
---
Sunday
8 am Doors Open & Breakfast
2 pm Finalize Prototypes
4 pm Submit Projects
5 pm Presentations Start
7 pm Judging & Prize Awards
---
Judges
Steve Baxter
Founder, River City Labs, Investor & Mentor
---
Brad Sampson
Chief Transformation Officer, Newcrest Mining
---
Kevin Greenwood
Chief Operating Officer, CRCMining
---
Kirsty Liddicoat
Head of Resource Planning and Development, BHP Billiton
Keynotes & Mentors
Paul Moynagh
Business Development Director, Fewzion
---
Stephen Duffield
Principle, Mining Technology, Newcrest Mining
---
---
---
---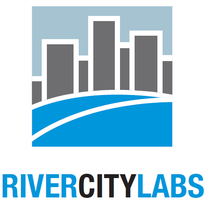 I was most impressed by the creativity and energy provided by the participants over the weekend of Unearthed Brisbane. Most of the challenges were met with multiple approaches. Even the department's challenge, provided by the Geological Survey of Queensland, generated a very useful response and we have invited that team to discuss their solution further with us. The development of technological solutions by some teams, using cheap, easily sourced hardware components, was also impressive and fast. The collaboration within teams, many working outside their areas of expertise, was also a very rewarding experience for the participants.Mark Thornton, Geoscience Manager, Geological Services Queensland, Department of Natural Resources and Mines
---
---
FAQ's
Can I participate as an individual? I don't have a team, but still wish to come along, can I do so?
We recommend that you work as a team at Unearthed Brisbane. If you don't have a team then we'll form one for you on the opening evening.
I won't be able to make it for the full weekend, can I still come?
If you are unable to make one of the days/nights, that's OK. Just let us know or let your team members know beforehand. If you haven't formed a team yet and cannot make the Friday night, drop us a line and we'll try to put you in a team so that you're ready on Saturday.
What is the cost? And what does it involve?
Developer tickets are for the full weekend. This includes breakfast, lunch, dinner, multiple coffees and drinks all weekend!
Students from the University of Queensland and Queensland University of Technology are asked to get in touch with Unearthed regarding their tickets. Email mikey@riit.com.au
When will the challenges be released? Can we start working earlier?
Challenges Titles will be released the week before the event. All code, design and assets must be created during the Hackathon or be made freely available to the public.
Who owns what we make at the event?
You do.
All teams retain full ownership of what is created during the event. (*barring any prior agreements you might have with employers, universities, etc…)