Highway to Well
06 Dec - 31 Jan
Optimise and improve the civil maintenance of roads
This competition has finished.
Optimise and improve the civil maintenance of roads
Origin is the upstream operator for Australia Pacific LNG and is responsible for the development of its Coal Seam Gas (CSG) fields in the Surat and Bowen basins in Queensland.  They operate around 2,500 CSG wells and 3,000 km of pipeline Right of Way (ROW) in the gas gathering network across the Surat and Bowen Basin in Queensland. 
Origin is also responsible for the main transmission pipeline that transports the gas to the LNG facility on Curtis Island near Gladstone.
The fields of CSG wells and gathering network are accessed via approximately 2,500 kilometres of access roads. This road network allows Origin to inspect and maintain gas wells, processing equipment, pipelines and other crucial CSG network assets, as well as move large rigs and equipment across the region.
The road network is maintained regularly by Origin's road maintenance and civil maintenance crews to ensure continuous access for well maintenance and transport and logistics of Origin's fleet through the network.  In addition, Origin is looking to increase the number of CSG wells by approximately 100 - 400 each year from 2020.  This has a direct impact on road and ROW maintenance costs given the associated increase in new access roads of approximately 100 - 400 kilometres (~1km per well).
Origin's goal is to keep the current standards of road maintenance with the increase in wells, while reducing costs and retaining the same road maintenance workforce size until FY22-23. The challenge for this competition is to find ways to increase efficiencies and/or reduce costs to help Origin achieve this goal.
By registering for this competition, you gain access to additional data such as ground/aerial shots and maps of road network, as well as an invitation to the Q&A webinar with the asset management & civil maintenance team at Origin Energy.
Current Road Maintenance Process Overview
To ensure that roads are usable and accessible, Origin has several road maintenance crews, totalling around 50 people split between 4 different assets. Crews will typically maintain approximately 5-6 kilometres of road and ROW per week, with work broken down into 2-week swings.
Work orders to schedule maintenance may be generated to address reactive requests (e.g. pothole, washed-out road, fallen tree), planning for movement of large rigs, or long-term preventative maintenance plans and compliance.
Planning can be categorised into long-term (2 years), medium-term (3 months) and short-term (2 weeks).
Roads will typically require maintenance due to impact from:
Heavy and light vehicle travel

Vegetation ingress

Rain, flooding, washout and weather

General deterioration (usually a result of road construction and materials).
For more details on the road maintenance process, please see the Road Maintenance Process Details section
The Problem
Origin is looking to increase its number of wells by 100 - 400 (~5 - 15%) per year, which will significantly increase the amount of road they are required to maintain. This road network is typically maintained with preventative methods, however there are often roads that require urgent repair due to road damage, washout and other factors. Origin currently does not have reliable ways to detect when a road requires urgent repair outside of being notified by land owners or operators reporting it. This usually results in scheduling issues and delays of other work.
In addition to the increase in wells, Origin experiences issues with wet and washed out roads. This often incurs additional costs and time delays as operators are unable to drive on roads in these conditions. The operators currently have no way of knowing if a road is washed out prior to arrival which results in further lost time.
Origin has a goal to significantly reduce costs to maintain these access roads while ensuring they are kept to a high standard for landowners and to allow safe passage for their workers.
To do this, Origin is looking for cost-effective solutions that will increase efficiencies or reduce the costs to maintain the road network across the Surat basin.
The Challenge
This challenge is to identify ways to optimise or improve the civil maintenance of roads and/or to reduce the maintenance requirements for civil crews with a cost-effective solution. The aim is to significantly reduce costs of ongoing road maintenance.
Solutions may address one or more of the following areas or others:
Identify and remotely monitor road conditions including vegetation growth, erosion, washout, flooding, wetness and overall condition to better inform planning

Remotely monitor, track and predict road usage to better inform planning

Optimise the planning and scheduling of road maintenance work

Speed up the maintenance process including road grading, erosion control and vegetation management

Reduce impact of heavy vehicles, rain, flooding and weather conditions on roads

Identify areas/hot-spots to upgrade road material (e.g. from dirt to gravel or gravel to bitumen, etc)
Origin welcomes unique and innovative solutions and will consider a wide range of ideas which may address broad or niche areas of the problem.
Solutions should include a business case for adoption and be cost-effective to implement and maintain.
Road Maintenance Process Details
Road Profiles
Across the Surat Basin's network of wells, there are thousands of kilometres of road that Origin maintains to provide access to wells and connect to other sites.
The roads are broken down into 3 categories:
Primary roads are constructed with bitumen and act as the backbone of the network and consist of a few hundred kilometres in total.

Secondary roads are typically constructed with gravel and make up several hundred kilometres of road. Together the primary and secondary roads make up a very small percentage of the total road network and typically require the least maintenance.

Tertiary roads constitute the majority of the road network, which is several thousands of kilometres of mostly dirt roads, connecting directly to wells. These roads typically require the most work to maintain.
Maintenance Planning
Maintenance is planned with an EAMS implementation and is gathered from multiple sources; however, is most easily factored into two categories:
Preventative - long-term preventative road gradings and vegetation management

Reactive - generally more immediate requests that typically address things like road damage, washed out or inaccessible roads, etc.
Preventative gradings are factored into the 2-year over-all plan, which is then allocated to teams in their fortnightly swings and will usually focus on a set of roads in an area at one time. There is also an annual compliance report which will generate work orders alongside the annual gradings to be factored into the long-term plan.
Reactive work orders are raised for anything else, are typically more ad hoc in nature and can be raised from large infrastructure movement (e.g. big rigs being moved between locations), landowner maintenance requests, general reactive maintenance such as re-grading gravel roads, filling potholes or re-grading dirt roads washed out by rain. Reactive work orders can be raised by anyone with access to EAMS. Reactive maintenance requests will usually fall into the short- or medium-term planning; however, may also result in a "tools down" scenario for the nearest maintenance crew if the work order is urgent enough.
The Opportunity
Companies who participate in this challenge will have the opportunity to the following:
Gain Exposure within Origin – Your company, technology and proposed solution will be viewed by Origin management involved in the assessment of all submissions including the operations, digital and technology teams within Origin.

Connect with Origin Leaders – Companies who are selected and short-listed based on their proposal will be invited to a private forum hosted by Origin. In this forum, Origin management will provide further detailed background on the current operational and digital landscape for your solution. You will have the opportunity to meet the Origin team for a deeper engagement and discuss your proposed solution its contribution to the challenge.

Win the opportunity to trial your technology inside Origin – While we cannot make a binding commitment, the goal of this challenge is for Origin to identify potential technology companies as partners who can support the co-creation of a solution that is "fit-for-purpose" and able to be piloted at a Origin site.

Win Origin as a new customer – Following a successful pilot, the opportunity exists to scale your solution across the organisation to multiple Origin sites. 
Assessment
To avoid bias towards known solutions and approaches, and to encourage a wide range of submissions (i.e. existing products, engineering designs, process improvements, working prototypes, etc), we have not pre-defined a set of assessment criteria. However, submissions that recognise and address the problem most effectively will have a higher chance of success. Also, make sure your submission addresses its own potential shortfalls.
If you have an existing product in the market which meets the requirements and has existing customers, you may want to demonstrate a case study, while a team proposing a new design could focus on how this could be tested or developed.
Other points to address in your submission:
What are the unique attributes of your solution and how do they meet the needs of the challenge?

Describe the readiness of your solution/product (i.e. in development / in trial / proven product with case study).

Describe the stage of your company/team (i.e. individual/startup/business with established supply chain).

If you win a contract with Origin, what could the first three months look like (i.e. are you looking for co-development or deployment of a solution)?
Submission
Submissions need to contain:
A presentation deck (PDF) describing your solution

A completed application form
You may also like to use more creative ways to explain your solution, such as videos, mockups etc. To include these, you have an option to add a link in an addition to your uploaded pitch deck.
Images & Data
Additional data such as road network maps, and ground, aerial and satellite shots of roads and wells is available to registered participants. To access this data, please register for the competition.
Sample Images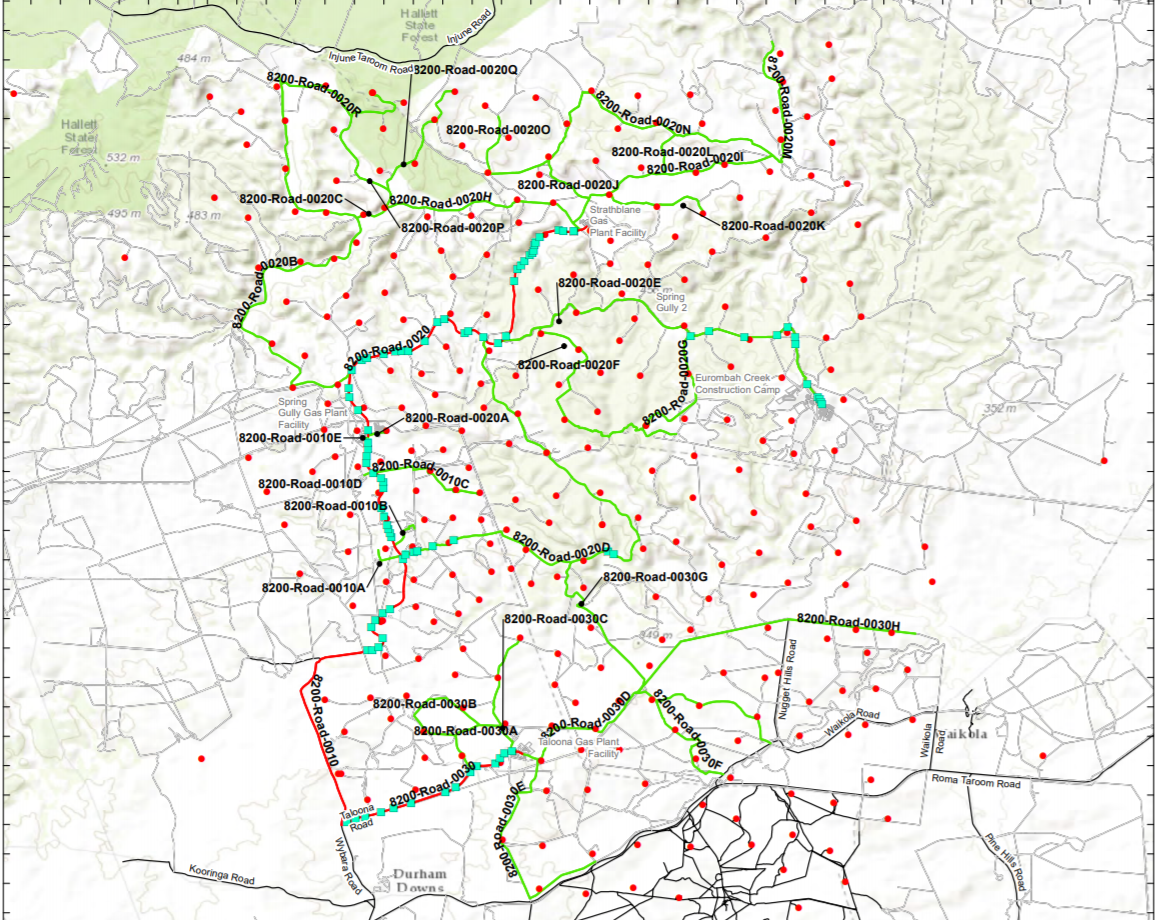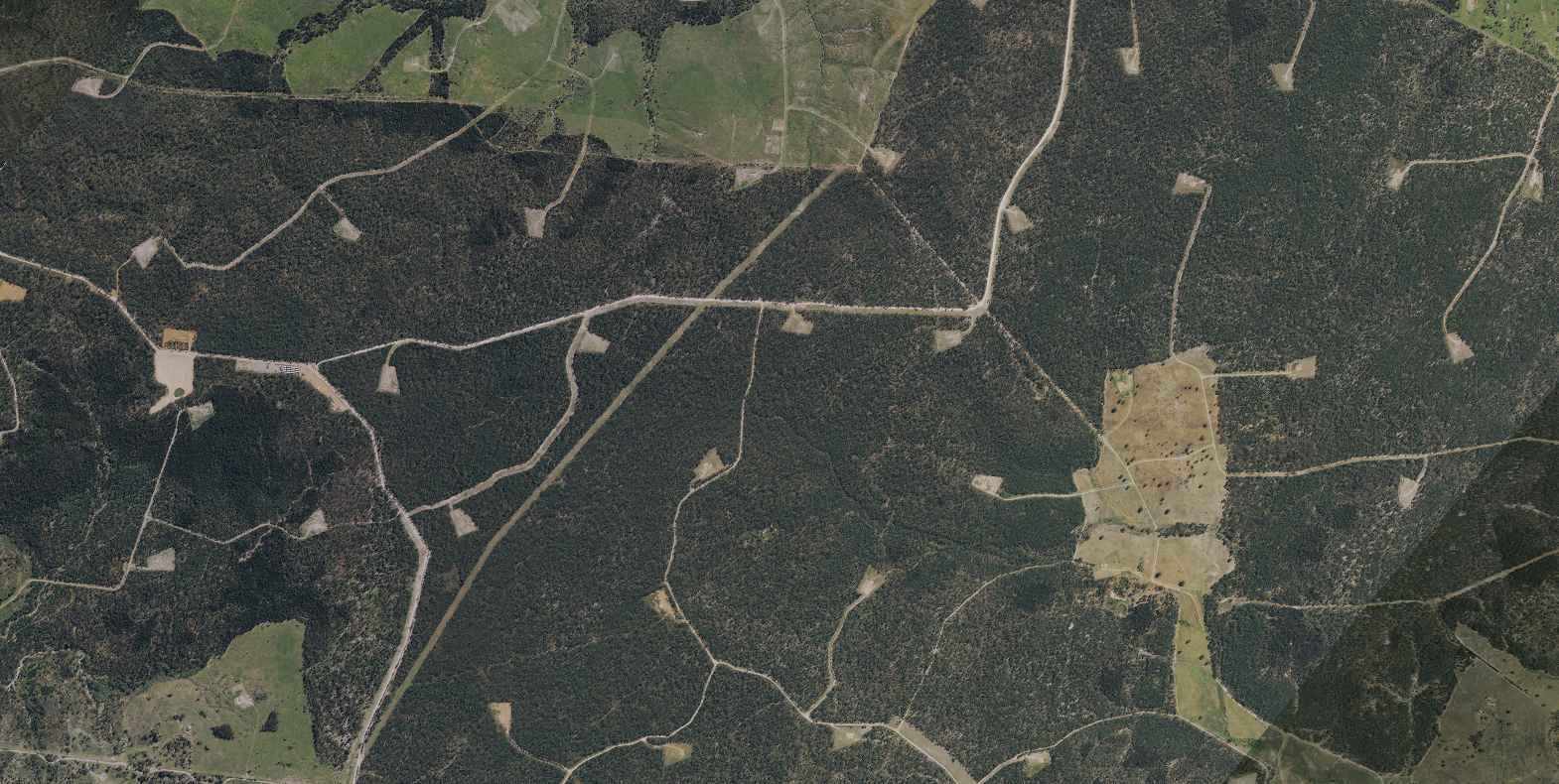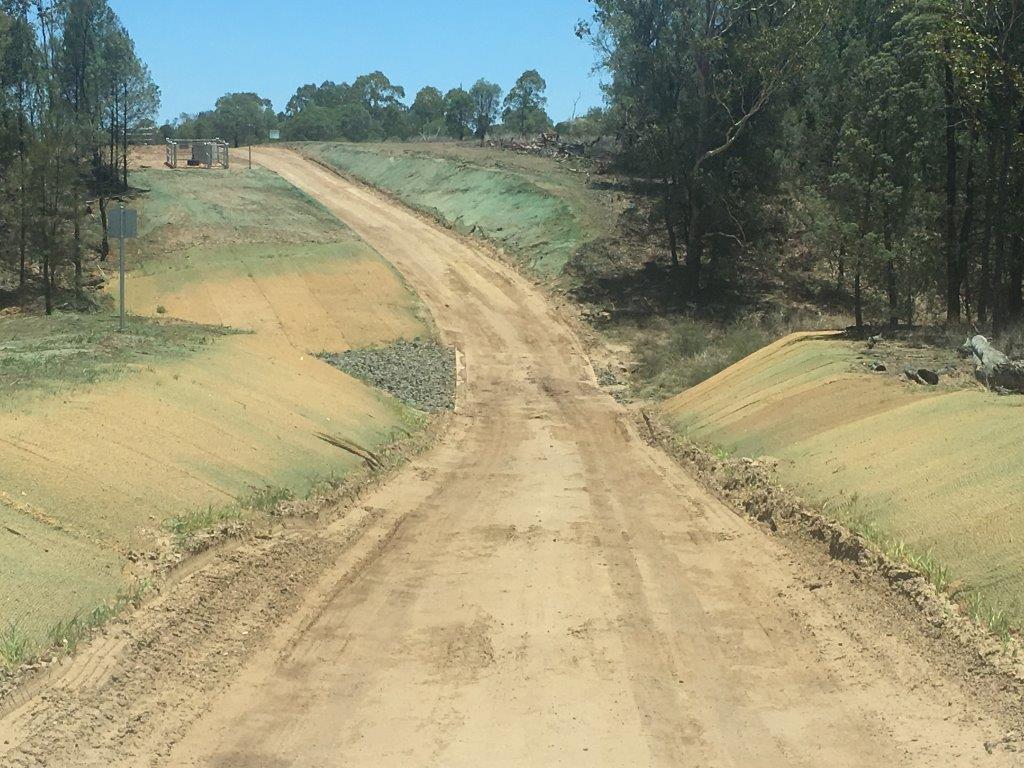 Register for your free account
Login to continue reading