Scale Away
02 Oct - 14 Nov
Improve the descaling process at Alcoa's Wagerup Alumina Refinery
This competition has finished.
Improve the descaling process at Alcoa's Wagerup Alumina Refinery
Alcoa's Australian operations represent one of the world's largest integrated bauxite mining, alumina refining and aluminium smelting systems. Wagerup alumina refinery, which is 150 kilometres south of Western Australia's capital city, Perth, commenced operations in 1984 and has an annual production capacity of 2.555 million metrics tons of alumina. It is one of the most environmentally and technologically advanced alumina refineries in the world.
During the refining process, which extracts alumina from bauxite, scale builds up significantly in numerous tanks, vessels and pipes, resulting in lost production due to reduction in available tank volume, and high costs and downtime associated with the descaling procedure. It is important to Alcoa to improve the descaling process and reduce the impact of scale to increase the overall efficiency of the refining process.
Current Process
Maintenance teams use a combination of high pressure water and mechanical tools to remove the scale from the vessels and tanks. The large number of vessels at the refinery means the descaling teams are usually working 24 hours a day. The cleaning of the vessels is scheduled in advance, as the teams know the length of time it takes for scale to build up.
Vessels at Wagerup refinery vary in size and shape, from a washer which is  about 30 metres wide by 8 metres deep, to a contact heater which is about 2 metres wide by 9 metres deep with internal parts and only two 0.5 metre diameter access hatches.
Included in this variety is one of our priority vessels called blow-off tanks which are 5.5 metres wide and 14 metres deep containing two chambers. The top chamber has a 750mm side door access and a 600mm port at the very top. The lower chamber has two 750mm side access doors.
High pressure water tools are used to clean the blow-off tanks. The high pressure water equipment used in the process is the most powerful available globally. The high pressure water jet blasts the scale from the wall and cuts it into smaller blocks, which then fall out the bottom of the tank. The high pressure water tools are used to descale in the majority of global alumina refineries.
The current high pressure water system utilse 1000HP pumps providing 1350 bar pressure @ 268 litres per minute or 1100 bar @ 342 litres per minute .
The Problem
Scale build up in the alumina refining process is a well-known problem and is experienced by refineries globally, resulting in lost production, downtime and descaling costs. Some research and development has been done by the industry to address the issue, but to date this has not resulted in significant improvements. Some areas that have been investigated include:
Optimising hydrodynamics
Developing chemical solutions to prevent precipitation of scale
Robotic Cleaning Technologies
The Challenge
Alcoa is interested in identifying more efficient descaling methods that ultimately reduce the duration of the descaling process to reduce downtime and lost production.
Considerations
The current design of the high pressure water system is restricted by the tank designs and the small openings through which the equipment must enter. The predominant tool is a tank cleaning head supported on a rope which has known inefficiencies, including;
dynamic balance requires two opposing jets, with one jet close to the scale and cleaning, while the other sprays 50% of the water into empty space
the rotating jet is only directed at the scale for part of a revolution
a rope doesn't provide effective directional control to maximise jet effectiveness
Hear from the Experts
The Alcoa team will hosted a live online Q&A session on 15th October to answer any of your technical questions about the challenge. 
Data Available
Example of scale build up in the blow off tank: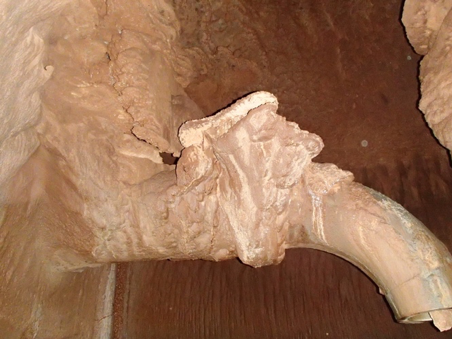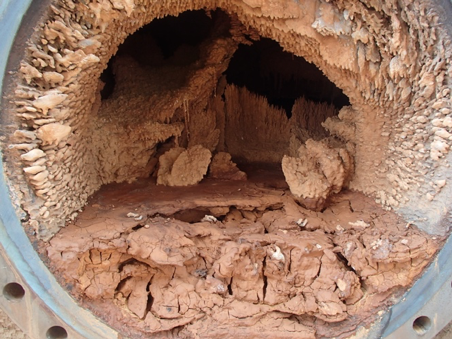 Blow off tank schematic, approx. five metres wide and fourteen metres deep containing two chambers.
The top chamber has a seven hundred and fifty millimetre side door access point seen in the other photo and a six hundred millimetre port at the very top. The lower chamber has two seven hundred and fifty millimetre side access doors.
Top chamber is quite congested where the lower chamber is an open space except for the two elbows in the schematic more evident in the 3D picture below: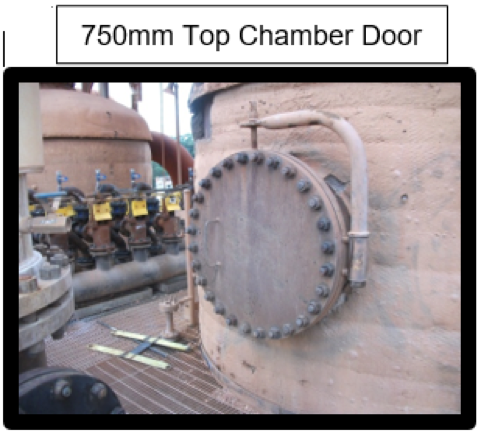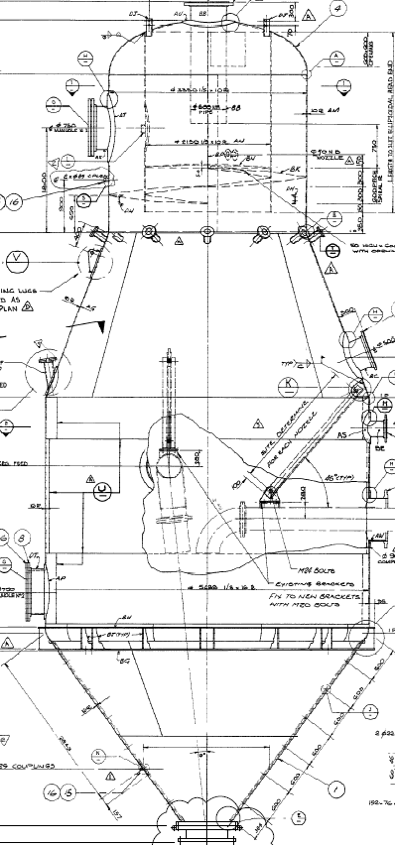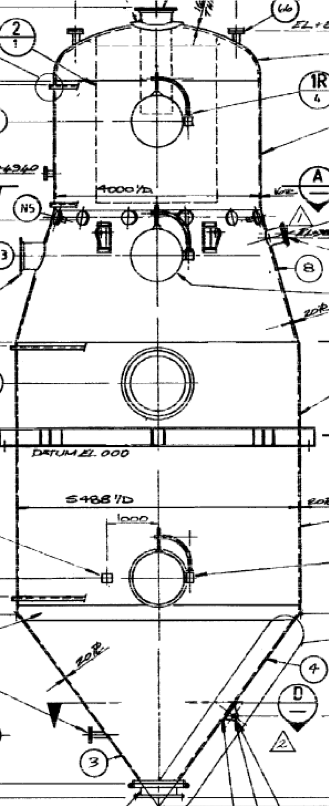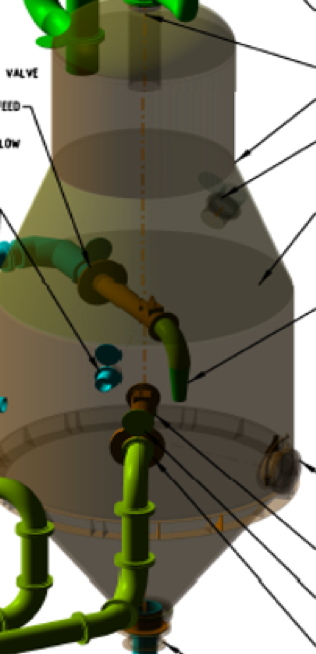 Photos of the twin plane set up for the high pressure water system: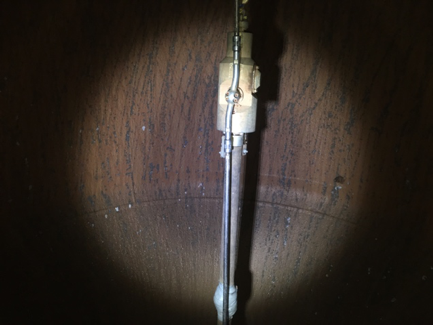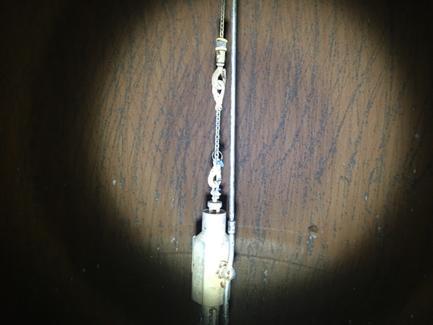 The Opportunity
This competition is ideal for companies with existing or developing technologies and innovators with novel design ideas that could solve the problem.
To encourage novel designs, the competition has a prize pool of $10,000 AUD. New intellectual property generated for the competition will remain with the innovator, with an agreement to grant a licence to Alcoa.
Companies (startups or small-to-medium enterprises) and innovators who participate in this challenge will have the opportunity for the following:
Gain exposure within Alcoa – your company, technology and proposed solution will be viewed by Alcoa management involved in the assessment of all submissions including the operations and technology teams. 
Connect with Alcoa leaders – companies and innovators who are selected and short-listed based on their proposal will be invited to a private forum hosted by Alcoa.  In this forum, Alcoa management will provide further details on the current operational landscape for your solution. You will have the opportunity to meet the Alcoa team for deeper engagement and to discuss your proposed solution and its contribution to the challenge.
Win the opportunity to co-develop your solution and trial your technology inside Alcoa –  while we cannot make a binding commitment, the goal of this challenge is for Alcoa to identify potential technology companies as partners who can support the co-creation of a solution that is 'fit-for-purpose' and able to be piloted at an Alcoa site.
Win Alcoa as a new customer – following a successful pilot, the opportunity exists to scale your solution across multiple Alcoa sites. 
Submissions
Submissions need to contain:
A presentation deck (in PDF format) describing your solution
A completed application form, plus a 2-minute video
You may also like to use more creative ways to explain your solution, such as mock-ups. To include these, you have the option of adding a weblink in addition to your uploaded presentation deck.
Your submission will treated as confidential and will only be visible to Alcoa and the Unearthed team.
Assessment
To avoid bias towards known solutions and approaches, and to encourage a wide range of submissions (i.e. existing products, engineering designs, process improvements, working prototypes, etc), we have not pre-defined a set of assessment criteria. However, submissions that recognise and address the problem most effectively will have a higher chance of success. Also, make sure your submission addresses its own potential shortfalls.
If you have an existing product in the market which meets the requirements and has existing customers, you may want to demonstrate a case study, while a team proposing a new design could focus on how this could be tested or developed.
Other points to address in your submission:
What are the unique attributes of your solution and how do they meet the needs of the challenge?
Describe the readiness of your solution/product (i.e. in development / in trial / proven product with case study).
Describe the stage of your company/team (i.e. individual/startup/business with established supply chain).
If you win a contract with Alcoa, what could the first three months look like (i.e. are you looking for co-development or deployment of a solution)?
Register for your free account
Login to continue reading