Are you a data scientist or geologist?
JOIN THE GAWLER CHALLENGE
Use your skills to find South Australia's next big mineral deposit
JOIN AN
EPIC GLOBAL
CHALLENGE
Minerals and metals are crucial for creating the products we use every day, but deposits are becoming increasingly difficult to find. We are inviting you to interrogate world class open-file datasets and push the limits of geology and data science to uncover new mineral discoveries!
Your approaches will be assessed by a panel of expert judges to determine the winners of multiple prize categories. The targets you produce will be made available to the public, to incentivise exploration across the Gawler and help you be part of driving new discoveries! 
ExploreSA
02 Mar - 31 Jul
The Gawler Challenge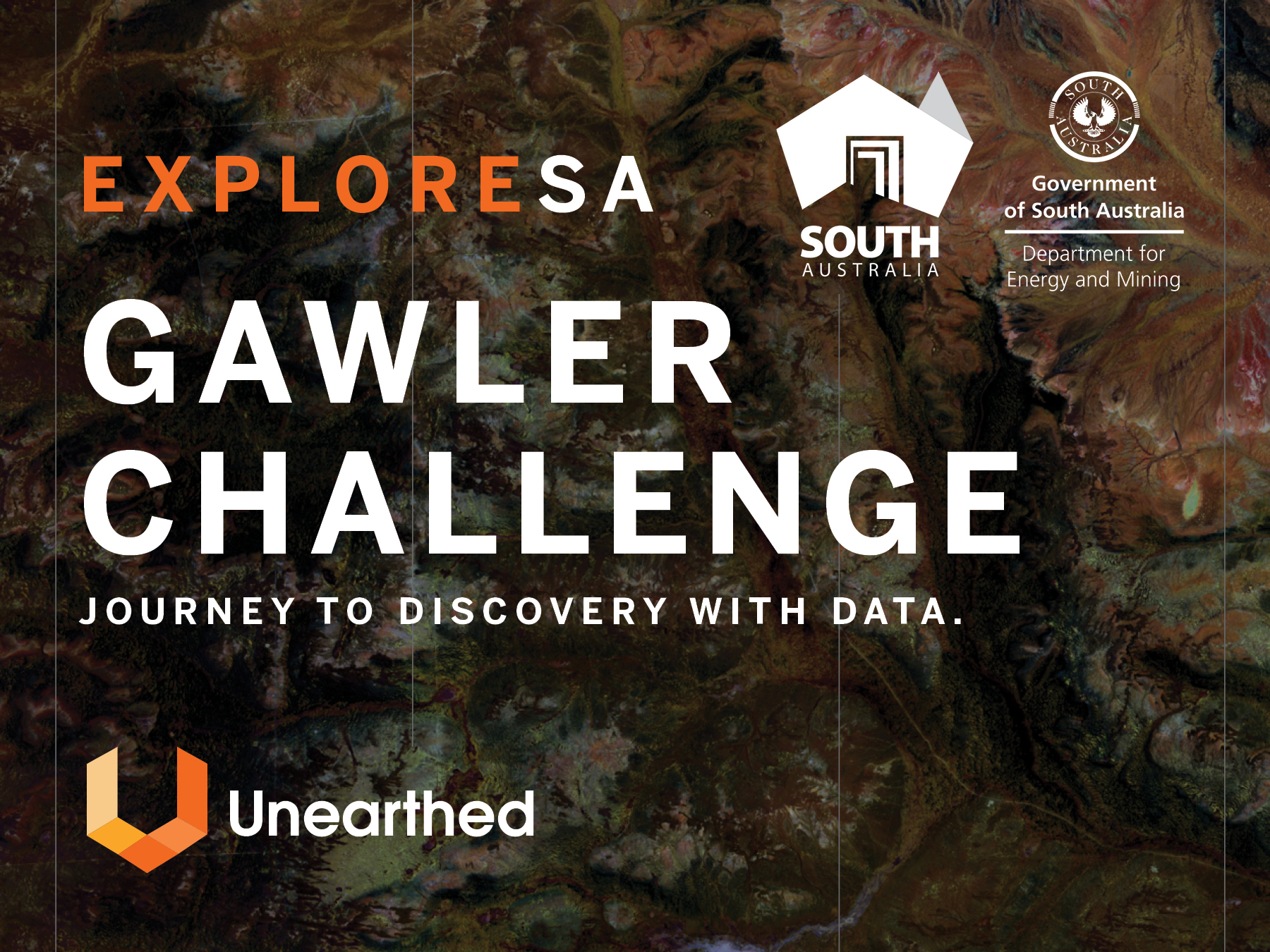 Competition Overview
Welcome to ExploreSA: The Gawler Challenge! 
ExploreSA: The Gawler Challenge is a global online competition from the Government of South Australia. The challenge is to identify or predict areas of potential mineralisation within the Gawler region, using any technique. 
South Australia is an incredibly rich region for minerals, hosting some of the best deposits in the world. On top of that, new discoveries have recently been made by re-processing old data, such as BHP's Oak Dam West. All of this makes us really confident you'll be able to find more through this challenge!
The challenge is open to everyone, but best suited to geologists, data scientists, mathematicians and keen explorers! We encourage you to get involved if you're interested in learning about mineral exploration, want to give something a go and get feedback, get recognition for your work and team, or simply to win one of the epic cash prizes! This is a real way for you to make a fundamental difference to mineral exploration in South Australia, and demonstrate your work on a global stage. 
 
Key Dates:
Competition Launch: 2nd March at 3pm EST (Launch time related to live launch event in Toronto)
Competition Close: 31st July at 11:59pm GMT
Winners Announced: mid-September
 
Want to get social?
Join our Slack Community 
ExploreSA
02 Mar 2020
-
31 Jul 2020