Burn your Bridges
03 Sep - 31 Oct
The Newcrest Crowd
This competition has finished.
Overview
Welcome to The Newcrest Crowd.
This two-month online competition invites companies and individuals from around the world to propose solutions that can help avoid, mitigate or resolve rock bridges at Newcrest's Telfer mine site. 
The Newcrest Crowd is an ongoing program to work with the best innovators worldwide and identify, develop and implement new solutions for real-world, multi-million dollar applications. 
Through these competitions, Newcrest aims to establish ongoing partnerships and work collaboratively on implementing solutions. 
About Newcrest
Newcrest is one of the world's largest gold mining companies and operates mines in four countries.

We focus on long-term value creation with an emphasis on three key value drivers: maintaining low costs, growing reserves and production and using capital efficiently.

Newcrest's mission is to deliver superior returns from finding, developing and operating gold/copper mines. Our vision is to be the Miner of choice™. We will lead the way in safe, responsible, efficient and profitable mining.
Key Dates
3 September 18, 00:01 am UTC+0  - Competition starts and full information pack becomes available (to registered participants)
31 October 18, 11:59 pm UTC+0 - Submissions close
Winners will be announced after a judging period of approx 1-2 weeks
Info Session Video
Check out the Info Session video below to get an overview of the challenge from Newcrest mentors and hear some early technical questions answered.
Competition Supporters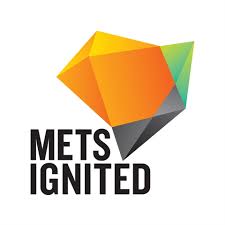 Burn your Bridges
03 Sep 2018
-
31 Oct 2018