Capture the Spark
03 Sep - 15 Oct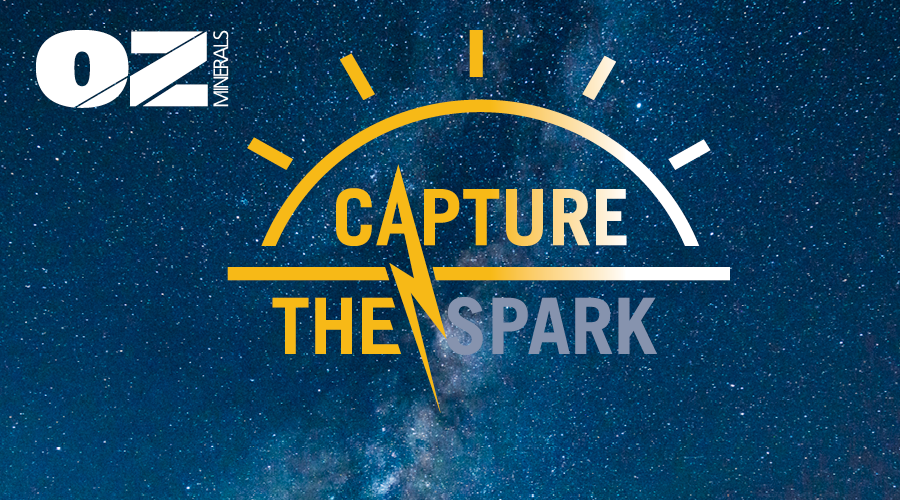 Overview
Welcome to this OZ Minerals challenge in partnership with Unearthed!
OZ Minerals is a global, copper-focused, modern mining company based in Adelaide, South Australia. The West Musgrave Project is a planned, open-pit copper and nickel mine located in the remote Musgrave Province of Western Australia. OZ Minerals is focused on developing plans for West Musgrave that enable the site to be powered by 100% renewable energy, generated by methods such as wind, solar and battery storage. This challenge is to identify solutions that can help achieve 100% renewable energy usage at West Musgrave.
OZ Minerals is seeking novel solutions, systems and approaches that can assist in accelerating the speed at which operations at their future mine site, West Musgrave, become powered by 100% renewable energy. 
Individuals and companies who participate in this challenge will have the following opportunity:
Gain Exposure within OZ Minerals – Your company, technology and proposed solution will be viewed by OZ Minerals management involved in the assessment of all submissions including the operations, transformation and technology teams within OZ Minerals.
Connect with OZ Minerals Leaders – Individuals and companies who are selected and short-listed based on their proposal will be invited to discuss their solution further with OZ Minerals. OZ Minerals management will provide further, detailed background on the operational and digital landscape for your solution. You will have the opportunity to meet the OZ Minerals team for a deeper engagement and discuss your proposed solution and its contribution to the challenge.
Win the opportunity to trial your idea or technology inside OZ Minerals – While we cannot make a binding commitment, the goal of this challenge is for OZ Minerals to identify individuals and companies as potential partners whom they can engage immediately and can support the co-creation of a solution that is "fit-for-purpose" and able to be trialed at an OZ Minerals site. 
Win OZ Minerals as a new customer – Following a successful trial, the opportunity exists to incorporate your solution within the West Musgrave project plan.
Timeline
Want to get some early feedback on your approach? If you complete the first page (Overview) of the submission form by 24th September, the team at OZ Minerals will provide some brief feedback on your solution. 
| | |
| --- | --- |
| Challenge Live: | Thursday 3rd September |
| Challenge Duration: | 6 Weeks |
| Challenge Close: | Thursday 15th October |
| Early Submission Deadline: | Thursday 24th September (3 weeks from start) |
| Early Submission Feedback | Friday 2nd October |
Capture the Spark
03 Sep 2020
-
15 Oct 2020