17 Top Mining & Technology, Mineral Exploration and Geology Podcasts to Subscribe to in 2020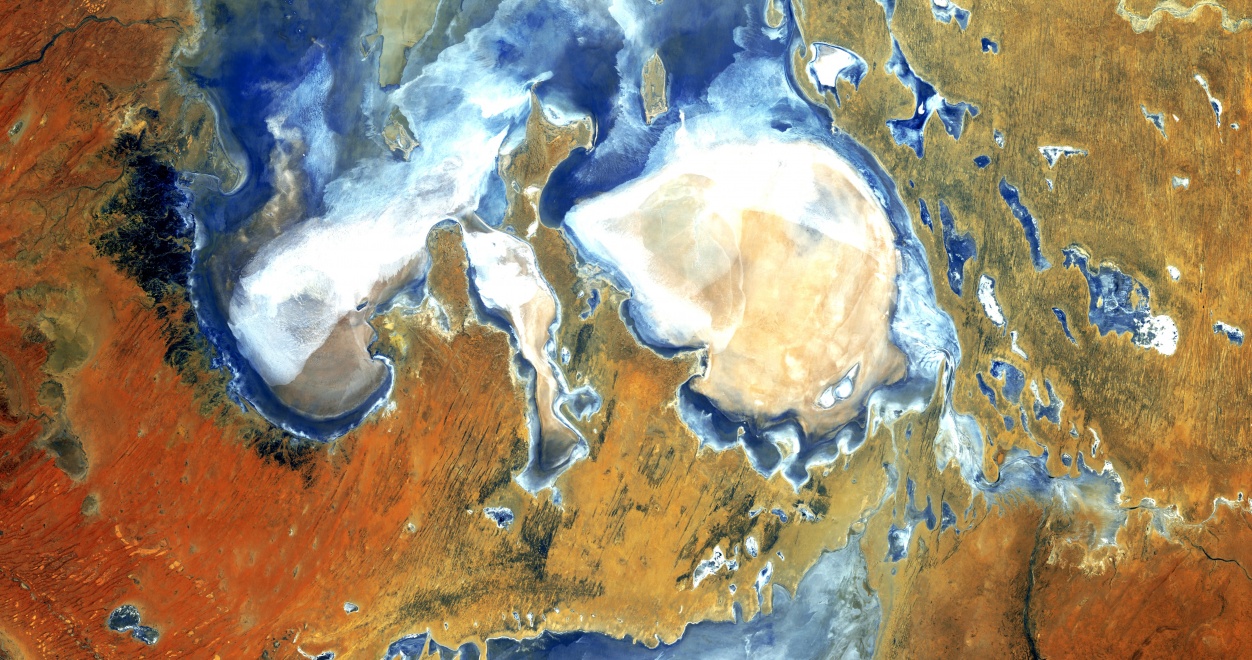 Top Podcasts for Mining & Technology, Mineral Exploration and Geology
At Unearthed we've spent the last 7 years building one of the world's largest communities of startups, developers, and data scientists. Through partnerships with mining leaders like BHP, Origin, Newcrest, AngloAmerican, OzMinerals, Barrick & Komatsu we have awarded over $1M through Data Science competitions. Together we run data science competitions to find solutions to some of the toughest problems the mining industry faces today.
To help make it easier, Unearthed will be publishing a series of articles to showcase some of the best contributors, experts, thought leaders and content creators in our industry,
So you can learn about the industry and stay on top of new developments, today we will explore Mining Podcasts.
If you have any interest in Mining Technology, Mineral Exploration and Geology, then these are some of the top podcasts to have on your radar in 2020.
Crux Cast Investor Podcast
| Listen Now | Mining Company Leadership   
Listen in on the thoughts of the leaders in the mining industry. With new guests each week from around the world, this podcast aims to inform investors to understand the latest developments in order to carry out informed investment decisions in the mining industry. We like this because it helps you navigate the commercial challenges and opportunities surrounding investing in mining. 
Dig Deep
| Listen Now | Mining Insights and Careers
This podcast, hosted by Rob Tyson, is an educational exploration of the mining industry, with key figures from around the world weighing in on industry news and trending topics within the profession. Enjoying a 5-star rating on Stitcher, the Dig Deep podcast is celebrated for informing a wide audience on the inner workings of the mining industry, engaging with top mining talent, and offering helpful advice on career progression.
Exploration Radio
| Listen Now | Mining Exploration
Hosted by Ahmad Saleem and Steve Beresford, this podcast is an independent deep dive into exploration's past, present and future. Learn about the challenges facing explorers and the envisioned solutions for future practitioners.
History of the Earth
| Listen Now | Geology and History
Richard Gibson started recording History of the Earth in 2014, creating 366 concentrated daily snapshots of Earth's history into a single year before taking on a weekly format. A historian and geologist, Gibson has based the podcast on his the book History of the Earth: Perpetual Calendar.  Recommended as a top podcast in nature, science and technology by the BBC, History of the Earth has been described as 'hardcore geology' - not recommended for beginners!
Investor Ideas: Exploring Mining
| Listen Now | Investment
Investor Ideas: Exploring Mining is produced by Investorideas.com, fitting into a series of podcasts that have been made available to the public, touching on all areas of investment - all the way through from gold though to cannabis. The podcast's host, Sam Mowers, largely updates his audience on stock news from the TSX, TSXV, CSE, ASX, NASDAQ, and NYSE companies, and interview key industry personalities. 
Mining Review Africa
| Listen Now | Mining development - Africa
How do companies ensure that their workers are safe [from COVID-19] yet still ensure a profitable operation? Is hydropower a viable option to support mining operations' energy needs? These are just a couple of the topics covered in Mining Review Africa (MRA), a podcast produced by the knowledge-sharing monthly magazine and digital platform by the same name.
Mining Stock Daily
| Listen Now | Mining Investment
Touching on important sector information for both precious and base metals, Mining Stock Daily gives a daily analysis of commodity-based investment movements and trends.
Mining Stock Education
| Listen Now | Mining Investment
The Mining Stock Education podcast is a great starting point for the new investor, with industry leaders providing a unique opportunity to learn about emerging mining investment opportunities. 
Mining Technology Partners
| Listen Now | In this podcast, hosted by 
Mining Technology Partners is now collaborating with the Mexico Mining Centre to provide interesting perspectives from a range of mineral explorers from diverse backgrounds. Also in the mix is an exploration of modern technology applications in the mining and resource sectors - get up to scratch on the latest industry innovations. 
Nick Zentner Geology
| Listen Now | In this podcast, hosted by 
Nick Zentner teaches geology at Central Washington University and was a recipient of the 2015 James Shea Award for 'exceptional delivery of Earth Science to the general public'. Nick's podcast started with his GEOL 101 course and has evolved into a range of related subjects, since. 
Proven and Probable
| Listen Now | Mining and Investment
If you're actively following international markets and interested the movements of unique mining companies, junior miners and stocks - this is the podcast for you.
Spotlight Mining
| Listen Now | Mining
The Spotlight Mining podcast, a specialised audio product from a specialised media production and management team going by the same name, provides a "blunt approach to mining news" by liaising with mining and commodity sector figureheads and experts.
Stuff You Should Know: How underground mining works
| Listen Now | Mining
Stuff You Should Know is an extraordinarily popular podcast series that covers a range of extremely diverse topics - chaos theory, El Nino, narcolepsy... you name it! On this episode, hosts Josh and Charles (Chuck) Bryant and Josh Clark gets into the nitty-gritty behind how modern mining pulls resources from the ground.
The Northern Miner
| Listen Now | Mining and Exploration
The Northern Miner is a well-established independent publication, now condensing 100 years of experience into accessible audible clips. Covering topics from the impact of COVID-19 through to Biogeochemistry, AI and space mining - there's something for everyone, provided listeners come equipped with a smattering of industry knowledge, themselves.
Undersampled Radio
| Listen Now | Geotechnology
Hosts Gram Ganssle and Matt Hall describe their podcast as "brainstorm[s] with smart people about beer, computers, and rocks". This podcast explores the applications of machine learning on geoscience.
Discovery to Recovery
| Listen Now  | Mining
Released weekly, this podcast by the Society of Economic Geologists (SEG) is centred on ore deposits - hear stories about geoscience and innovation from around the globe. 
Full Production
| Listen Now | Mining
Host, Peter Finn, brings out a weekly podcast to discuss new projects, active operations, and carving out a career in mining. He speaks with industry experts to discuss news and innovation, and tackles challenges facing the industry, including work/life balance and taking care of your fellow miner during COVID-19.
We hope you enjoyed our list of top podcasts in the mining, mining technology, mineral exploration and geology space.
Here at Unearthed, we've built one of the world's largest communities of startups, developers, and data scientists. If you've made it this far then we would love to have you involved in our competitions - you'll help to develop solutions to some of the toughest problems faced by the industry today. 
Hundreds of thousands of dollars in prizes have already been earned by the people just like you (and that's just the beginning!) Expand your network, make new friends around the world and use real data from top companies to make the industry more efficient and sustainable. 
Get involved at Unearthed.solutions