Accelerating the growth of technology startups in the energy and resources sector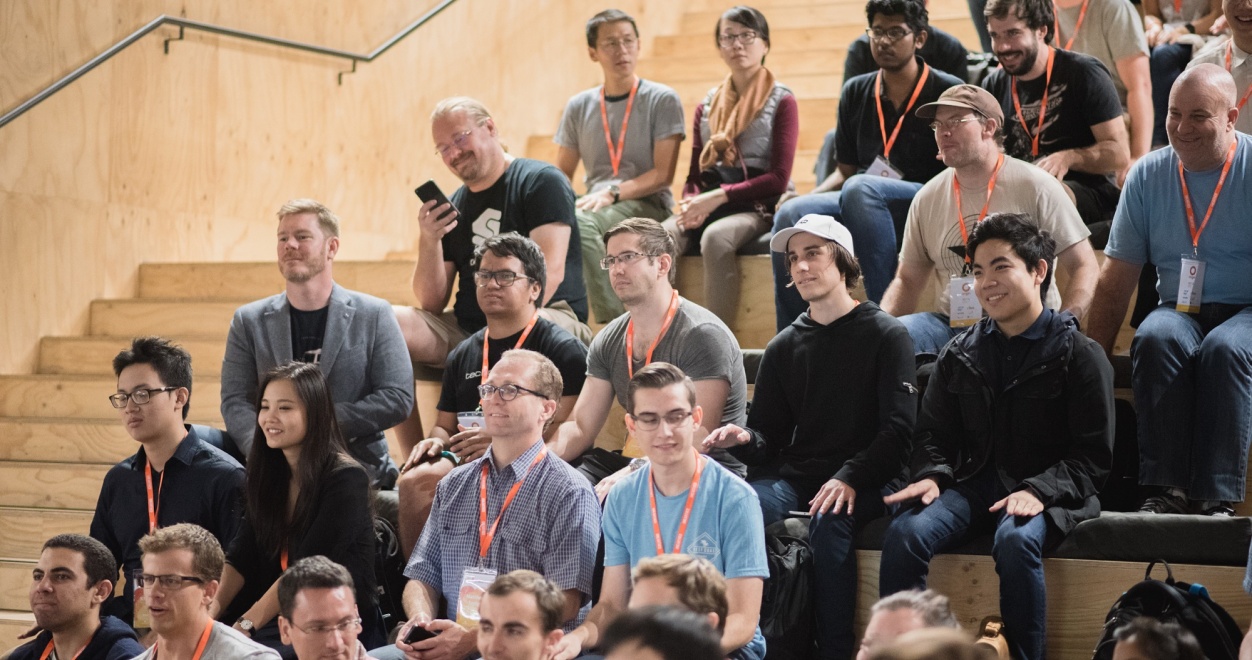 The Unearthed Accelerator Program kicked off on Friday 14 July 2017 in Brisbane with a team announcement party at River City Labs in Advance Queensland's The Precinct in Fortitude Valley.
Six exciting teams of entrepreneurs have been accepted into the six-month long mentor-driven program that will support the resources technology startups to build sustainable businesses with commercially ready products to reach global markets. The teams will become part of the $1 trillion economic impact that the energy and resources sector is facing from digital transformation over the next decade.
Participating entrepreneurs will receive unprecedented access and connections to industry, along with seed funding, amazing mentors, assistance with content delivery, one-on-one sessions with business experts, legal advice, plus a vibrant co-working space at River City Labs where they will build networks and work alongside others doing great things.
Three Brisbane-based Accelerator teams will be joined by three teams flying in from both domestic and international locations.
Meet the Brisbane 2017 Accelerator teams:
Canaria Co-Founder and CMO Dr Rob Finean said that it was not a difficult decision to commit to the six-month program in Queensland, given the state's competitive advantage in the energy and resources sector.
"When we looked at the various industry applications of our tech, we saw an opportunity in the comparatively shorter path to market in the resources sector.  We are really excited to be working with Unearthed, as in London there aren't many mining companies. The access to industry that Unearthed can provide in Australia is paramount," Dr Finean said.
The program will equally help our industry partners, such as Origin Energy to access gains in efficiency and competitiveness through the adoption of these innovative technologies and processes.
"We are extremely excited about the opportunity to work with the startup community and provide pathways for innovative solutions to some of our opportunities," Michelle Merriman, Origin lead for the Accelerator said.
"We held our first hackathon in partnership with Unearthed earlier this year and were bowled over by the quality, professionalism and solutions that the participants came up within 54 hours."
Minister for Innovation, Science and the Digital Economy Leeanne Enoch said the Unearthed Accelerator Program will help drive technological innovation in Queensland's resources industry while building on existing strengths.
"This initiative is part of the Palaszczuk Government's Advance Queensland Industry Accelerator Program, designed to supercharge key industry sectors in Queensland," Ms Enoch said.
"The program provides our startup entrepreneurs and business innovators with first-class mentoring assistance while connecting them with investors and potential customers in industry
"The Unearthed Accelerator Program will demonstrate how great ideas can be turned into innovative startups, and will help create the knowledge-based jobs of the future," Ms Enoch said.
Through the Accelerator Program, Unearthed aims to create 50 new startups in five years.
"We believe this is the fastest and most cost-effective way to introduce new technologies to the resources sector, as well as the best way to support new resources tech startups," said Anya Nova, Accelerator Program Manager at Unearthed.
For more information on the program, visit the Accelerator page.