Beyond Borders: Tech Globetrotters Bound for IMARC 2023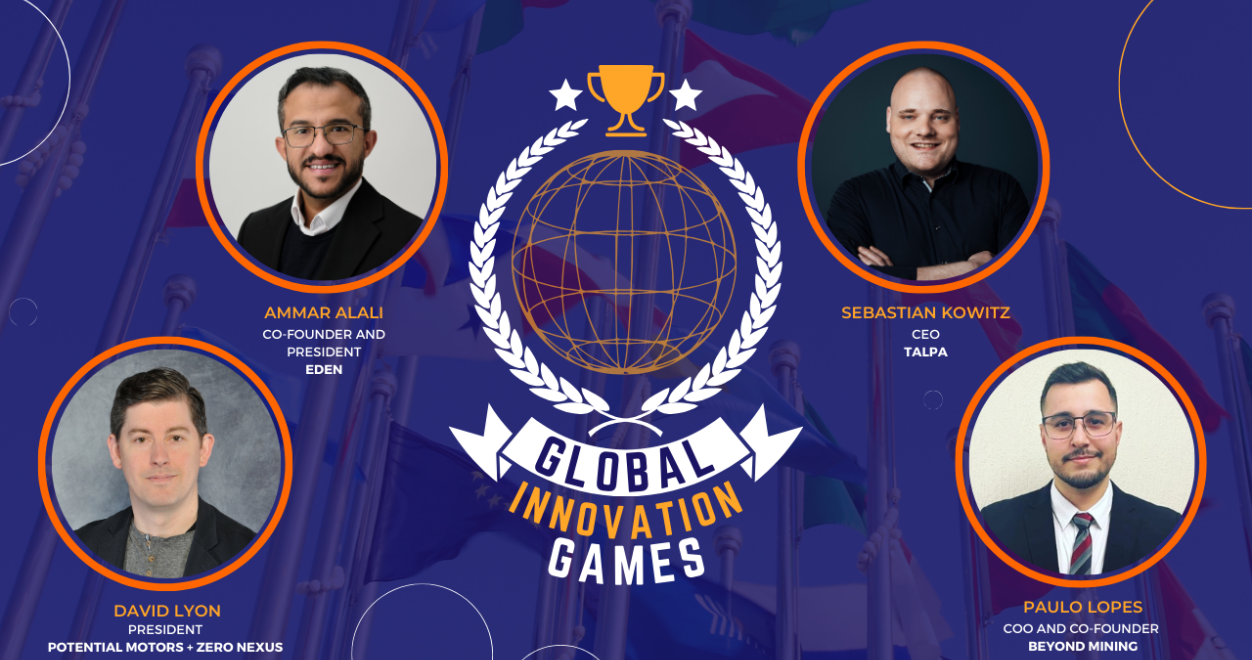 By Alexandra Dumas
The Global Innovation Games Challenge, held in collaboration with Unearthed and the

International Mining and Resources Conference (IMARC)

drew to a close just last month. We called upon the brightest minds and the boldest ideas from outside of Australia to elevate the mining sector to new heights. We can now say with confidence that: we found them!
Out of the myriad of innovators who rose to the challenge, we are ecstatic to announce the selection of the transformative companies that will be joining us at the International Mining and Resources Conference (IMARC) 2023 in Sydney, Australia. These innovative pioneers hail from Canada, the USA, Germany, and Brazil, and they are poised to bring a world of innovation ideas to the IMARC centre stage.
Meet the Globetrotters
1. Team Zero Nexus & Potential Motors - Canada: Forging the Future of Off-Roading
 🇨🇦 
Representing the Great White North are Zero Nexus and Potential Motors who joined forces in June 2023, setting their sights on revolutionising technology in the mining industry. Potential Motors, renowned for its expertise in AI, computer vision, and machine learning, specialises in providing integrated custom control software for off-road automotive and powersports. Zero Nexus, a pioneering consultancy, is renowned for its digitization and decarbonization projects within the mining sector. Together, their mission is clear: to deliver practical alternatives for full fleet equipment automation, ushering in a new era of efficiency and sustainability for mining operations. Representing this dynamic collaboration is David Lyon, the founder and president of Zero Nexus. His partnership with Sam Poirer, founder of Potential Motors, is a testament to the power of innovation and collaboration. Their shared vision is set to drive transformative change within the mining industry.
Find out more Potential Motors here.
2. Eden - Sustainable Natural Resource Recovery: Revolutionising Resource Extraction 🇺🇸
From across the Atlantic comes Eden. A leader in sustainable natural resource recovery, Eden is breaking rocks with electricity to maximise subsurface permeability. Their commitment to a more sustainable approach to natural resource recovery aligns perfectly with the goal of creating a carbon-neutral future. Using high-voltage electricity and proprietary modelling and reservoir characterization techniques, Eden achieves precise fracture permeability enhancement, while mitigating the high-water consumption and environmental risks associated with traditional hydraulic fracturing operations. Backed by public and private institutions, Eden's next-generation rock permeability enhancement technology is making waves globally.
 They're partnering with industry leaders in geothermal energy, geologic hydrogen, carbon storage, and mining to redefine how Earth's natural resources are recovered. Eden's Co-Founder and President, Ammar Alali, will be at IMARC, sharing their groundbreaking sustainable solutions with the world.
Find out more about Eden here.
3. TALPA - Germany: Industrial AI for Enhanced Efficiency 🇩🇪
Hailing from Germany, TALPA is an Industrial AI company with a unique collection of proven data science models, deep industry expertise, and a comprehensive library of industrial asset data. Their mission is to make information more accessible and actionable to improve operations, augment human decision-making, and drive rapid industrial-scale optimisation. TALPA deploys in-house industry experts who understand client needs and technology.
 Supported by venture investors, TALPA is set to become a worldwide industrial AI company. Representing TALPA on the panel is CEO Sebastian Kowitz, who will share insights on how industrial AI is transforming the mining sector. 
Find out more about TALPA here.
4. Beyond Mining - Brazil: Bridging Sustainability and Innovation 🇧🇷
From the heart of South America, Beyond Mining, a Brazilian mining tech, is bringing a unique blend of sustainability and innovation to the global stage. Born in November 2019, Beyond Mining's GAIA, an algorithm, is set to reshape mining operations by optimising, simulating, and predicting them. Operating in major mining companies like Vale, Anglo American, Usiminas, and J Mendes, GAIA is leaving a remarkable mark across the value chain, from blasting to metallurgy.
 Representing the Beyond Mining team at IMARC 2023 is Paulo Lopes, the company's COO and Co-founder. Beyond Mining and GAIA promise to be a highlight, offering insights into how sustainable practices and technological advancements can shape the mining industry's future.
Find out more about Beyond Mining here.
Join us
From AI powered mining operations to data analytics solutions, prepare to be amazed at this at this year's Australia's largest mining event! They're not just showcasing their innovations; they're invited to share their insights and experience in a panel discussion centred around "Showcasing Global Innovation for the Australian Market." 
Beyond celebrating their individual achievements, we hope that this session and the entire event will serve as a catalyst for further international engagement with the Australian market. By fostering connections and sharing innovations, we aim to strengthen the bonds between global and Australian companies, unlocking new realms of possibility for the mining industry. 
IMARC 2023 promises to be an extraordinary celebration of innovation, collaboration, and the limitless potential of the human spirit. Stay tuned for more updates about the companies and the event.
Join us on this transformative adventure!
Learn more about IMARC and ticketing information here.
Follow us on LinkedIn here.