Conduits of change: how LlamaZOO is connecting the emerging tech and traditional resources economies of British Columbia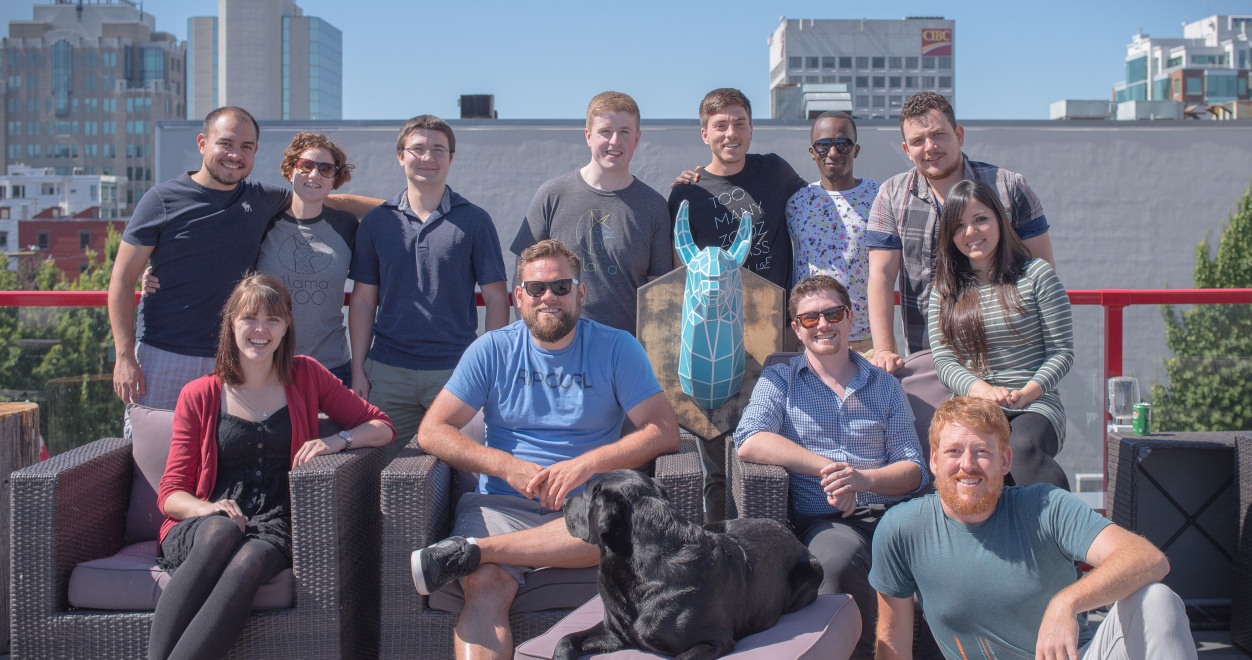 2017 marked the first time Unearthed ventured to mining industry mecca Canada, hosting resource sector hackathons in Toronto in March, followed by Unearthed Vancouver in September.
We invited award-winning Virtual Reality/Mixed Reality (VR/MR) studio LlamaZOO to participate at Unearthed Vancouver 2017 to showcase their innovative application of virtual reality technology for the mining industry. The team came away with second place overall for their solution to Teck Resources Haul Truck Optimisation Challenge at the event and impressed industry leaders with their novel approach.
Unearthed recently interviewed LlamaZOO Co-Founder and VP Sales Kevin Oke to discuss his experiences moving from gaming to mining, and to pick his brain about collaboration best practice between the mining sector and innovator community. Here's what he had to say:
---
You guys are based in British Columbia, how engaged do you think the mining industry is with local startups and entrepreneurs in BC?
From our standpoint it's been quite good so far. Perhaps we've been lucky, as we've been hitting up the early adopters – some of the more innovative mining companies, such as Teck Resources and SSR Mining. We've been working with several global top 50 mining companies based in Vancouver this year. This may be a recent change, as mining companies in general are realising that they need to adapt and bring on new technologies to disrupt themselves, stay relevant and cost effective, and be attractive to the next generation of graduates looking for a career.
It is exciting to be part of the new technology economy and to link in with the traditional natural resources economy of BC, with the work we are doing in mining.
Why do you think the engagement is so good?
When we have been speaking to industry people in terms of their knowledge of new technologies (IoT, VR/AR, big data, etc) and engaging with startups, I've been impressed with it. The Canadian tech industry, particularly in Vancouver is huge. With Microsoft having a big presence in town, Amazon growing its presence, and going back to Electronic Arts with 1500 people in the city, plus some world class schools bringing out some high-quality graduates, it's hard to ignore all of this when it is in your backyard.
How does this compare to other cities and countries around the world that you have worked?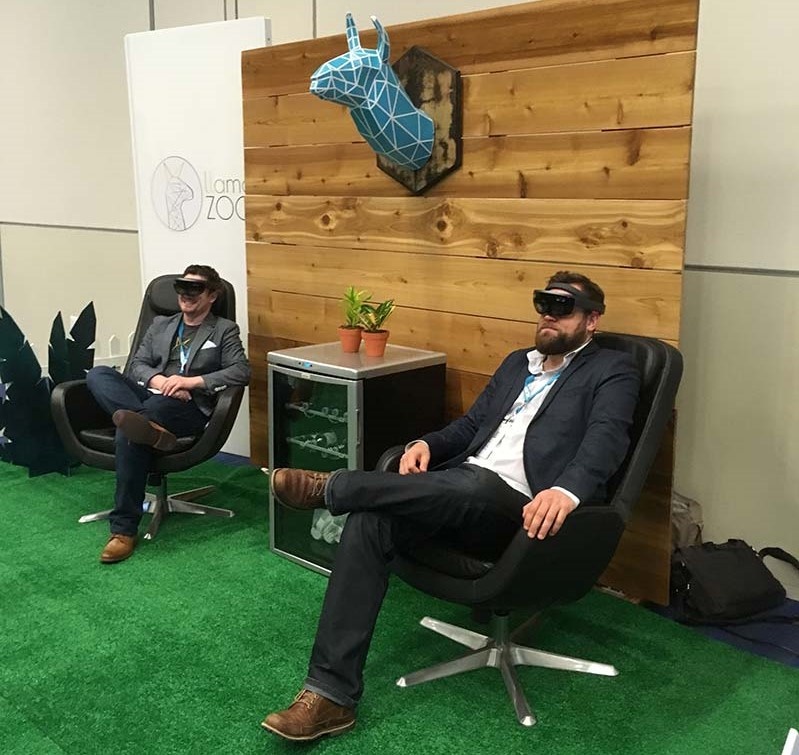 LlamaZOO Co-Founders Kevin Oke (VP Sales) and Charles Lavigne (CEO)
In terms of natural resources, I don't have any basis for comparison. I have lived in Melbourne and Tokyo, but that was before I was involved working with natural resources companies. Based on my experience, the state of Victoria and the city of Melbourne seemed to be very good at nurturing entrepreneurial culture that really pushed the arts and technology. I thought that was really well done there. That's the only real insight I could provide on that end.
Both my Co-Founder and I came from a background in video games. We worked in games for over a decade each and wanted to move into something more meaningful. We saw the opportunity with AR/VR coming up and the increasing venture capital investment in education and corporate training, and everyone nowadays having these amazing computers with 3D capabilities in their pockets with phones and tablets.
We saw an interesting opportunity to go into 3D education and bring really high-quality graphics and UX that we brought to video games to education for today's workers and tomorrow's workers who are used to that quality in their video games.
In Tokyo, the Japanese culture is less encouraging when it comes to entrepreneurship and striking out on your own traditionally, with concepts of life long employment and loyalty to your company that you join out of graduation. I haven't spent much time there in the last 6-7 years, but I know this is changing, and that there is more of an entrepreneurial culture growing with hackathons and co-working spaces and things like that.
What are the main factors that you think contribute to a creating a collaborative environment for startups and industry?
I think large industry partners, so in this case mining companies, need to have a way to interact with startups. Startups need to move very quickly, because time is their enemy. To stay alive, you can't run out of money. With these larger companies there is a lot of bureaucracy, processes and stakeholders that you need to get on board. Some companies that we have tried to work with, not in the mining industry, but other sectors, just can't interface with startups. They literally don't have a way, so a startup wouldn't be able to become an approved vendor due to the legal hurdles. Figuring out ways to move quickly and bring on startups for short engagements would be favourable. Engagements that are small enough that they don't have to go through multiple budget approvals and instead access discretionary budgets that can be put towards quick little proof of concepts with startups.
I think it is necessary to have people in positions where it is their job to find innovation. People like a Director of Innovation or Digital Operations or a Reverse Technology Transfer Office, where you are actively bringing in tech from outside companies.
Government incentives that de-risk working with a startup are useful as you are mitigating the financial risk, but the startup is getting paid no matter what. We're lucky in Canada that there are all sorts of government programs and tax credits that help us to compete on the global stage and partner with larger companies. We don't have access to capital in the way that our neighbours to the south do, and this is something that can level the playing field for us.
Congratulations again on your win at Unearthed Vancouver 2017! Have you had ongoing contact with Teck Resources?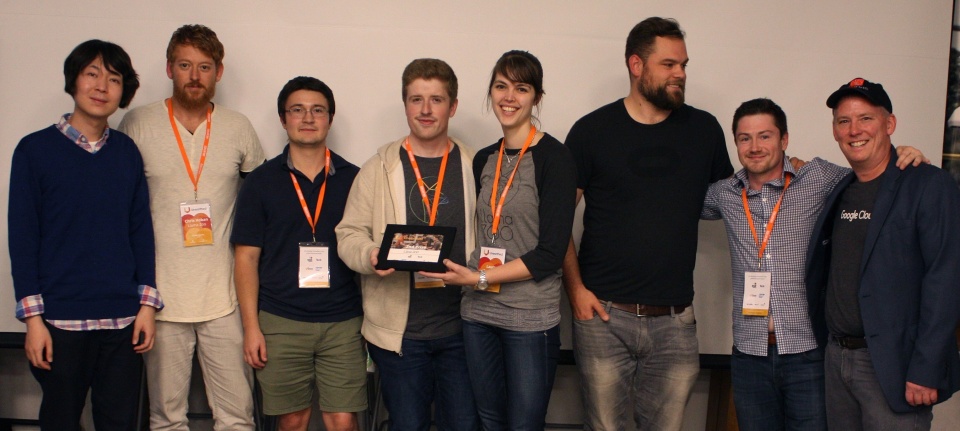 Unearthed Vancouver Second Prize Winners - Team LlamaZOO
Thank you. Mining was a space that we were always interested in going into, as it is an inherently 3D subject matter that is very complex that we thought would benefit from being in augmented or virtual reality.
Initially, we looked at what was in our back yard, i.e. Vancouver – a huge mining town. Companies like Gold Corp, Teck Resources, SSR, Wheaton and other large companies have headquarters in Vancouver. So, we just started reaching out and one company in particular got back to us very quickly. We just went from there and had some conversations and were able to move very quickly with them in doing an initial engagement. They were really open to working with us and giving us a shot. Although we hadn't done anything in mining to that point, they saw something with the technology and the quality of the solutions we had done in other subject matter verticals.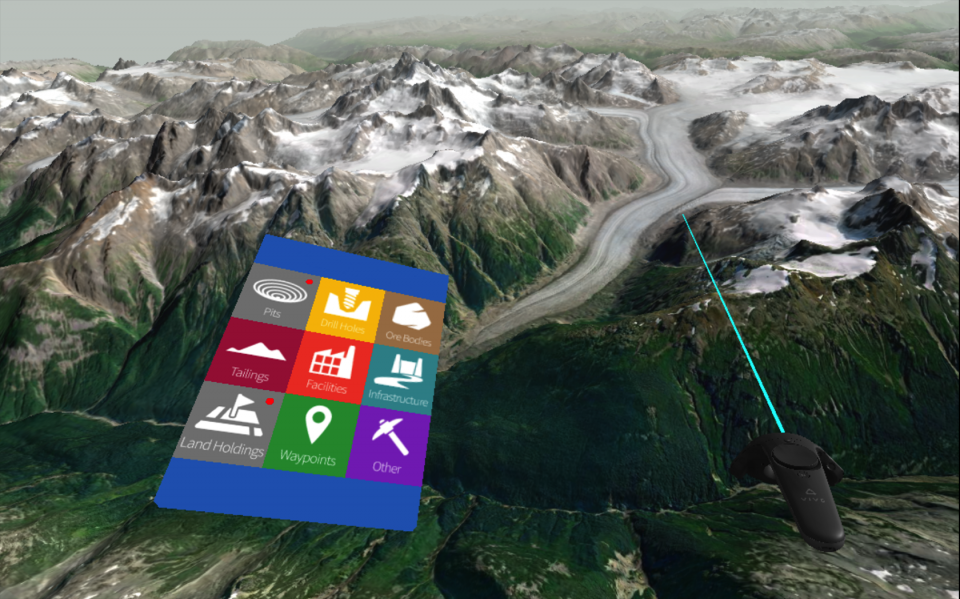 Since Unearthed, we have received a good amount of inbound engagement from people in mining and natural resources wanting to learn more about LlamaZOO and what we have done in the past with our clients in the sector. There have also been inquiries about the solution we came up with at Unearthed Vancouver and about how they can possibly use the solution that we produced over that weekend. It has been excellent.
Interestingly, inquiries have been across the value chain, not just big producing mining companies, but also companies that build and design equipment that is involved in a mining operation. They are seeing the possibilities as well, which is exciting.
We are going to be following up with Teck soon on next steps for the haul truck optimisation challenge, as well as other projects that we have been working with them on prior to Unearthed Vancouver.
Can you briefly describe in your haul truck optimisation solution?
We took a whole whack of haul truck data: time spent at each stage of the haul cycle (transporting, dumping, loading), speed, elevation, positioning, fuel burn, all these sorts of things. I'm not on the tech side anymore, I'm long out of being on the tools, but basically, we are taking that data and aggregating, filtering and organising it in a sensible way. And then pairing this data with publicly available map data from bing and plotting these optimised routes on the mine site. These optimised routes are going through the cloud and a whole bunch of different algorithms to intelligently use this data and come up with these routes.
There are two sides to the solution: the dispatcher view – the dispatcher can see this 10,000-foot view of the mine and the trucks and all their different statuses. And then the other side of it is communicating that to the operator. In the case of the prototype, we built a 3D cockpit. You could fly the camera into the cockpit and see what the driver would see, and an approximation of what it would look like if they had augmented graphics overlayed onto their windshield.
This shows operators the line they need to take, whether to speed up or slow down, comparing how much quicker/slower they were this haul than previously, and how they are trending. For the actual product we would use a AR equipped windshield, such as the ones used by BMW, Toyota, etc. They have cars that have these dashboards that can communicate different metrics and data. For the prototype we built a 3D simulation of what that would be like.
What we're hearing in our conversations with producing mining companies is that they want more data, but they also want to make sense of it and they want to communicate it in a way that is meaningful. So, rather than making changes at the beginning or end of shifts, they want to make changes mid-shift. They want to make changes as things happen, as road conditions change, or as equipment breaks down or moves, and be able to react and ensure that they are always optimising their processes.
Has attending the hackathon event changed the way you think about innovation, startups, and entrepreneurship in the mining industry?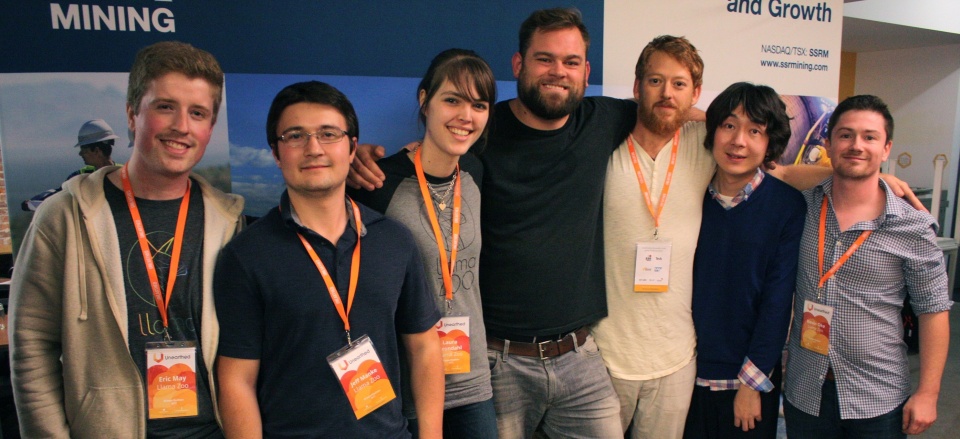 Team LlamaZOO at Unearthed Vancouver 2017
Yes definitely. Speaking with the team from Unearthed and seeing firsthand the excitement of sponsors like Teck and SSR at Unearthed Vancouver and how open they are to these initiatives was great. This opened our eyes to the enthusiasm of all parties, but especially the mentors who came in from different sites, operations, and roles. Seeing how they want to adopt innovative technologies and processes on the ground in operations was exciting.
These aren't just ideas being pushed down from the ivory tower, forced upon people. People on the ground want to see this technology implemented to optimise operations and make their job easier and more engaging. It was great to talk to them, hear their experiences and see what they think. You can build a solution in collaboration with executives, but in the end the people on the ground have to want to use it. They must be engaged with it or it's just not going to go anywhere.
It was great to see how widespread the appetite for innovation and new technologies can be across a mining organisation.
What do you find attractive about working with mining companies? Why should startups dig mining too?
I think there are so many potential problems to solve. Mining encompasses so many different technologies and disciplines from the exploration phase, to government relations, to development, operating a mine and reclamation. You look at what goes on in a mill or a roaster, that alone is mind-boggling and that's only one small aspect of a mine. There are so many areas you can work in with people from different backgrounds.
The scale of these operations is so big and there is so much money involved. This means that there is so much potential to make differences that can have impacts on important things like safety, environment, and production – the bottom line. It is a very interesting space.
I guess I'm a bit of a typical guy, so when you're talking about huge trucks and shovels, that's exciting to me, and it takes me back to playing with my Tonka trucks in the sand box. Mining and natural resources and minerals, they literally make the world go around. So many things in our lives are due to the extraction and processing of these resources.
We have found working with people in mining so far to be really agreeable. They are easy to talk to and excited about bringing on these technologies, which is great for us. Because when we are bringing on these new technologies that don't really have an analogue, there is a lot of education involved, and it is easier to be able to talk to someone who is interested in it to begin with who can very quickly grasp the potential value and is willing to go down the path and see where it could go.
---
Thank you to Kevin Oke for taking the time to share his resources tech insights.
We wish LlamaZOO all the best in their future Augmented, Virtual and Mixed Reality adventures.
For more information about upcoming Unearthed events, visit: https://portal.unearthed.solutions/