The Digital Tribe is one stronger now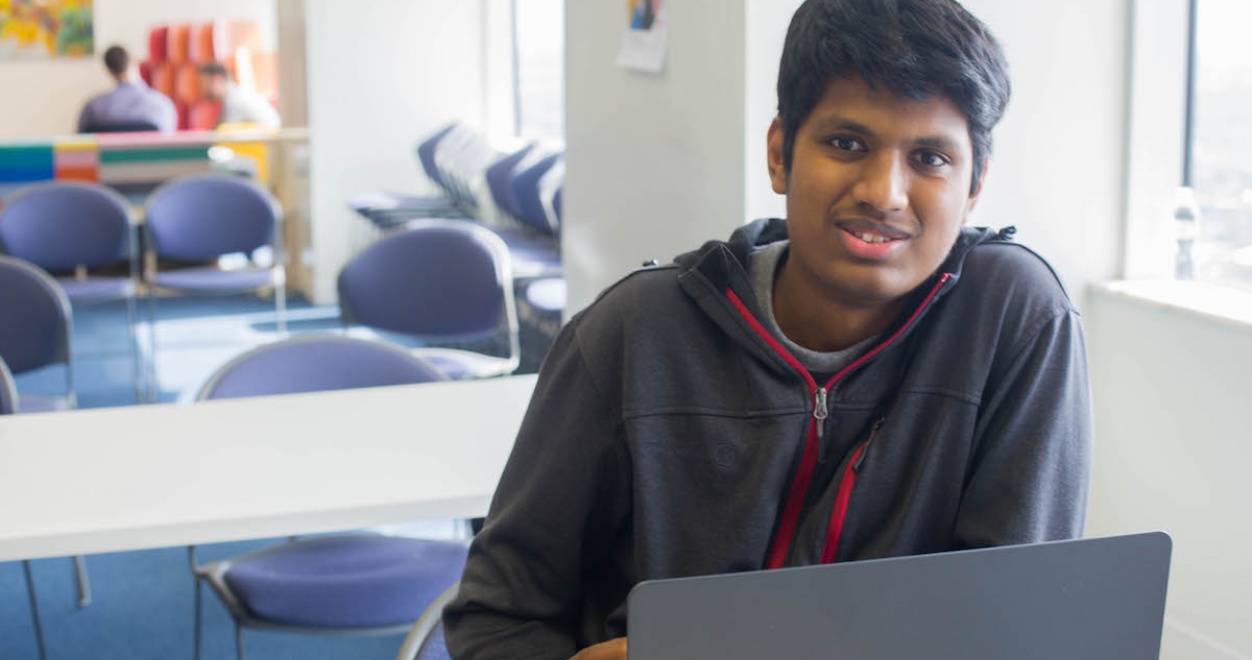 Unearthed hosted the second of two Digital Tribes hackathon events in Houston from February 16-23 at Station Houston. Digital Tribes was an initiative from Unearthed & BHP to attract more digital talent, preempting a wave of digital transformation that is poised to hit the resources industry.  The image below reflects the revolution that BHP and Unearthed see forthcoming. It was taken from a February 2017 McKinsey Report titled "How Technology is Reshaping Resources".
These technological advances will be brought about by what we see as an addition to the resources sector - crowd sourced digital talent.  And in the shape of the Digital Tribes Houston Hackathon event, we brought together a local and international community of innovators to be a catalyst of this transformation.  The week-long hackathon event offered $5000 in prize money, with an additional $2000 awarded on the final night of judging, as well as a 3-month paid working experience in Technology at BHP Petroleum in Houston.  The recipient of the Digital Tribes Prize (the work experience) was 17 year old high school student Nathan Reddy. His final submission and contribution over the week-long hackathon caught the attention of BHP mentors and judges.
Mikey Kailis from Unearthed caught up with Nathan to congratulate him on his award and find out a little more about his process....
Nathan, congratulations on winning the prize to spend 3 months working in Technology at BHP Petroleum and further your career! How did you learn about this event? And how many other hackathons have you taken part in?

Thanks, I really enjoyed the Hackathon experience. I found out about the Digital Tribes event through searching for hackathon events on Eventbrite. This was my thirteenth hackathon or computer related competition I have taken part in so I look to regularly attend these events and further my education.
Tell us a little bit about yourself.

I am currently seventeen and a senior in high school. I have been programming consistently for about four years. I enjoy building software and have years of experience developing websites, mobile apps, and games. I find computer science extremely interesting and plan on pursuing a major in it.
How did you go combining this hackathon event with your school commitments?

Even though the Hackathon was a week long, I only had Sunday and Thursday night to program my entire project due to my school commitments. If I could have utilized the entire week, I would have been able to build in more features to expand the functionality of my project. I spent all day Sunday on the first weekend at Station Houston and was regularly communicating with the BHP mentors via the Unearthed slack channel.
Tell us a little about the process you took, developing your solution to the challenge from BHP that asked you to build an aptitude test for remote mine controllers.

Having been developing websites for around three years, I was confident in my ability to build and develop a working solution for the challenge. This meant the issue for me was not the software development part, but having to learn and build a project for an industry I lacked both knowledge and expertise in. To overcome this handicap, I worked with the mentors from BHP. I also broke down a giant packet of information that gave guidelines and suggestions related to the challenge. Once I started to understand what exactly the challenge was, and how such a problem could be solved, the rest of my time was spent working on a web-based solution for the challenge.
How did you find working with the BHP mentors? Did any one particular mentor stand out?

I found working with the BHP mentors to be an excellent experience. Being able to get all my questions answered while also gaining insight towards the challenge was critical for me.
What did you learn about yourself and these kind of hackathon events? Would you consider joining a team for future events?

Part of being a successful computer scientist is being able to solve problems with limited resources and information. Coming from a background without any resource industry experience, this Hackathon was a tough but rewarding challenge. I would definitely consider joining future events if they offered the similar, challenging environment presented at this Hackathon.

What was your reaction when you learnt you were the recipient of the Digital Tribes award?

I was surprised! Most of the hackathons I enter are for fun and serve as a way of challenging myself. These hackathons normally give out prizes to the winners, ranging from medals to small cash prizes. However, winning a three-month paid contract is something I would never have expected to win.
As you are currently looking for employment opportunities, are you excited about the potential this experience can have for your career?

Certainly, computer science is a vast field, being able to spend three months working and developing a specialization will be a valuable career experience. I am very excited about the potential this will have for me as I am only young and it can create many opportunities.
Do you see yourself pursuing a career in the resources industry?

I see myself as a problem-solver, always looking for difficult and interesting challenges. Having been given the opportunity to work in the resource industry, I will be able to gain more experience and knowledge in the sector. I have learnt only a few challenges about the industry this weekend at the hackathon, but I am sure there are many more that I can tackle.
Are you excited about the opportunity to work in an industry that is transforming, with huge potential for technological change?

Absolutely, I am always up for a challenge. An industry with huge potential for technological change offers the ability to work on and solve challenging and significant problems.
Thank you Nathan, I wish you all the best and look forward to catching up with you after the experience at BHP.