Digital Tribes Houston: Leveraging Tech Communities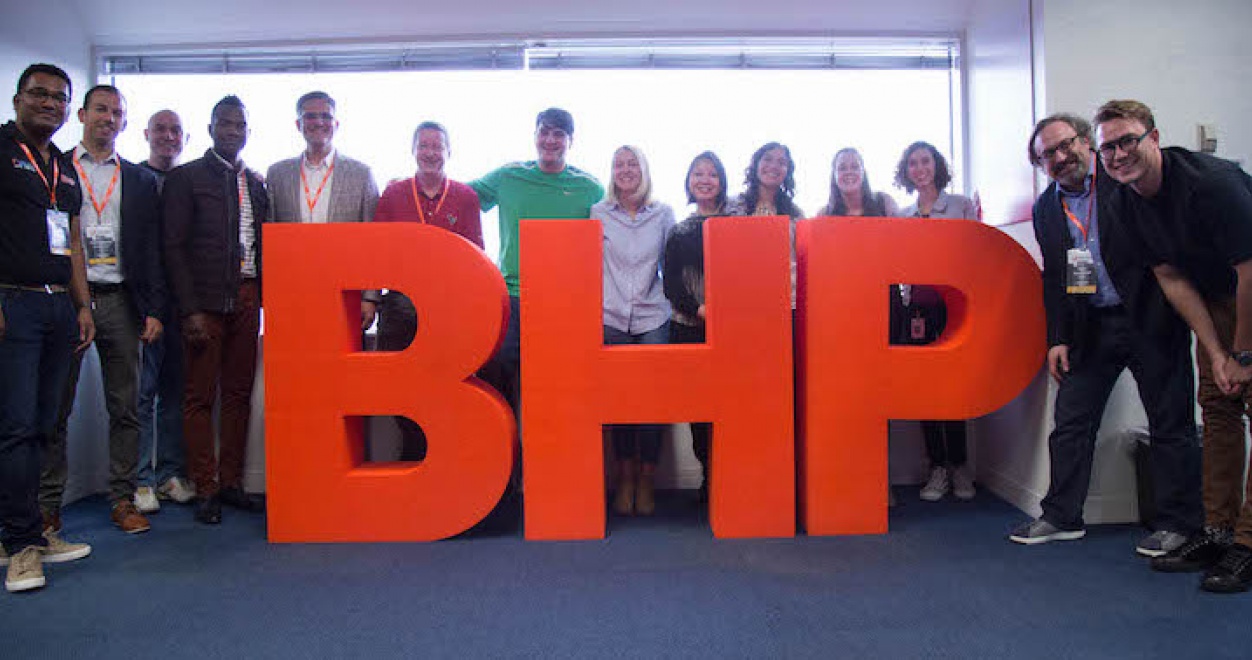 Earlier this year, Unearthed joined forces with Station Houston, a coworking tech hub in Houston, Texas to put on a global hackathon competition - Digital Tribes.  The week-long event was based in Houston, as the second of two competitive events (the first was held in Perth, Western Australia) supported by BHP and intended to recruit digital natives for BHP's Tribes: https://www.bhp.com/our-approach/work-with-us/technology
After 1 week spent developing solutions to BHP's challenges, the winning teams emerged:
1st Prize: Digital Miners
2nd Prize: LSB
Special Insights Prize (shared): Team Doubles, The Future
People's Choice Award: Digital Miners
View all the submissions here: https://portal.unearthed.solutions/competitions/digital-tribes-houston
How Unearthed & Station Houston came together
Unearthed is both a Foundation Partner and member of CORE Innovation Hub in Perth, Western Australia. CORE holds a partnership with hubs around the world, Station Houston being one of them. So naturally when Unearthed decided to host the second of its two Digital Tribes Hackathon events, we chose to partner with Station Houston.
---
We share many commonalities with the direction Station Houston is going.  The hackathon program we brought to Houston provided Station with an opportunity to leverage its own partnership with BHP Petroleum. For Unearthed it provided us with an opportunity to see what activities are occurring in Houston and engage with the local talent. - Mikey Kailis, Unearthed.
---
We first engaged in June 2017 when the Digital Tribes event was initially planned to occur in September. However when hurricane Harvey struck in mid August, we decided to postpone the event and Station Houston focused on its city-wide recovery efforts.
When the new event date was released we re-engaged and began planning what both organisations would do to bring about the event.  Unearthed has experience in running it's hackathon program in cities around the world and Station Houston has the local knowledge of the ecosystem in which it exists. We wanted to combine the best of both worlds to bring the event to life.  So the Unearthed team created the blueprint for what a successful event looks like and created the framework for how to go about delivering the successful event.  We shared our knowledge of what works and what doesn't work. Whilst contributing to the delivery of the event, we largely empowered the Station Houston team to bring to life the vision.
Why did it work? Simply put - both organisations wanted to deliver a successful event and provide opportunities for innovators and BHP. Without this common goal the event itself would not have been a success. So it is important when two tech hubs with their own communities come together, to make sure that the event that is bringing them together produces mutually beneficial outcomes.
And for Unearthed it was important to provide value to Station Houston's community, because it allowed us to get closer one of our long-term goals.
Growing a global resources technology community
One of the ways we wanted to measure the success of Digital Tribes Houston was the number of innovators we impacted through the event. These innovators join a global community when they participate in Unearthed events. It was through the work of Station Houston and Unearthed that we collectively educated these innovators on the opportunities of resources technology. Ending up in results such as 17 year old Nathan Reddy receiving a 3 month paid working experience at BHP Petroleum.
Unearthed is on a mission to deliver more of these stories and we realise we cannot get there on our own. So we need to work with other global communities when we run these events. We look to understand what makes other communities tick? What are the opportunities that local innovators and startups are excited about?
Top 5 lessons for combining tech communities
Communicate what is the end goal, if you aren't aligned on that then get aligned or stop right there.
Listen to the local community. If you are coming into a new community, learn from those within it and learn to adapt to it.
Build for future success. Whatever program(s) you are running, make sure they have the legs to grow.
Manage expectations. Do not set unattainable goals, but give every opportunity to exceed expectations.
Convey enthusiasm and excitement in what you are bringing. Not everything is unique, but you can sure as s*** get people excited about it!