Diving deep into difficult resources sector challenges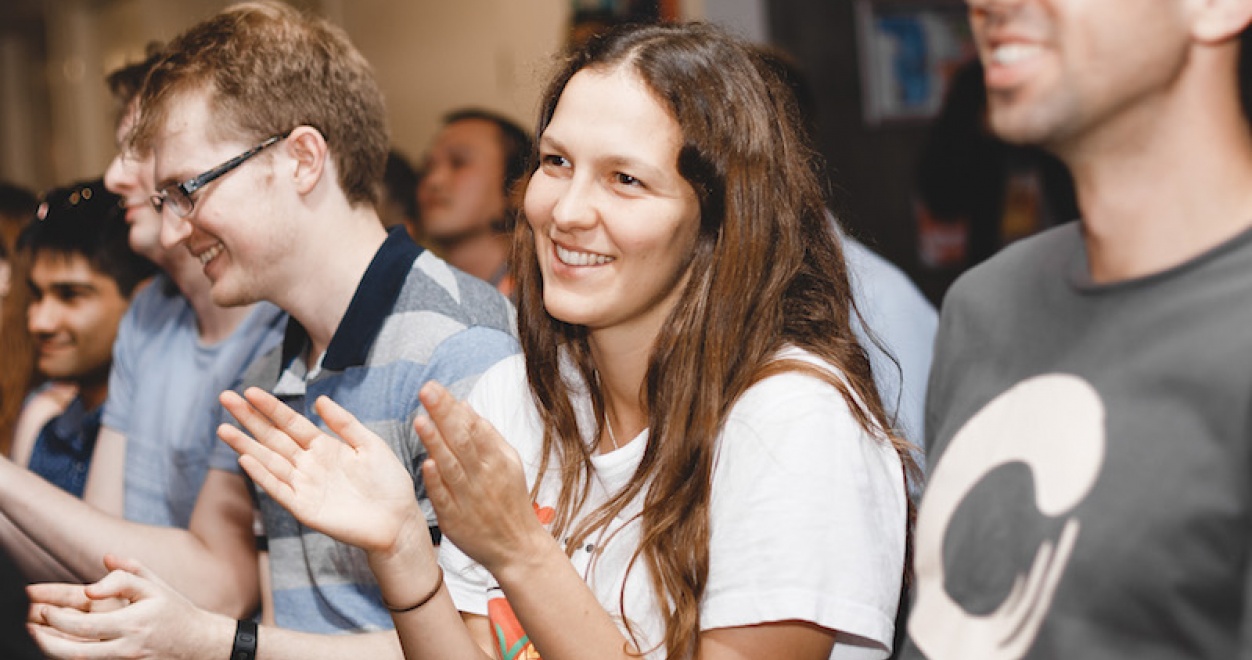 How innovative Subsea Engineer and Unearthed Perth 2018 winner Naomi Naveh is changing course on the typical career trajectory of an engineer
At Unearthed, we are passionate about supporting and promoting our talented community. Through our open innovation events over 400 novel prototype solutions have been developed with the potential to transform the global resources sector since our first hackathon in 2014. These events see participants putting their skills to the test in an unconventional way, with the opportunity to implement their solutions with industry supporters post-event.
However, being creative and having great ideas alone does not guarantee success. It also requires a multidisciplinary team that works well together in a short span of time, good leadership, business acumen and the ability to present a good pitch.
Steel Ballers took out first prize at the recent Unearthed Perth 2018 hackathon. The team of UWA Alumni used machine learning regressions to identify a Digital Twin Model of the SAG2 crusher, which was then used along with a genetic algorithm to adjust operator tunable parameters to increase the processing throughput of an ore crushing circuit by 3%.
We caught up with team member Naomi Naveh, a Graduate Subsea Engineer at Subsea Engineering Associates, to talk about her experience coming out on top after working in a pressure-cooker environment for 54 hours, and to find out her tips for future hackathon participants.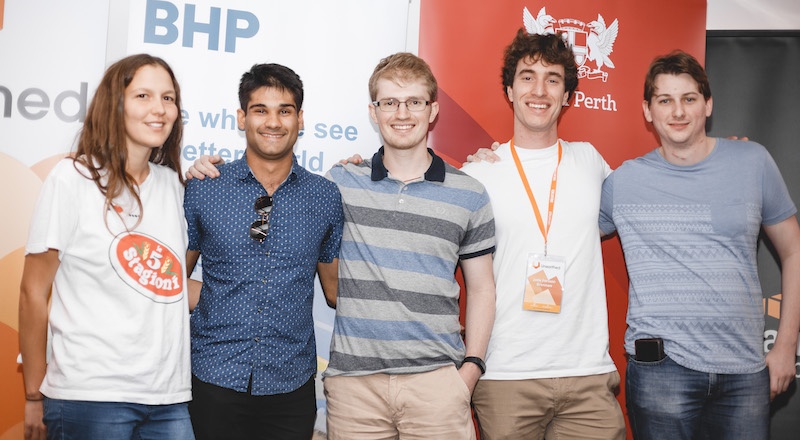 Steel Ballers (L-R: Naomi Naveh, Rohan Mehra, Adam Tynas, Jade Forlani-Brennan and Stephen Mott) at Unearthed Perth 2018
What do you think makes a successful hackathon team? Working together effectively and being open-minded about the problems at hand and how to tackle them. A team with diverse skills; with technical experience as well as good communication and presentation skills is vital for a hackathon.
How did you form your team? What were some of the skills in your team and how did you contribute? We knew each other previously from our engineering studies and were excited to challenge ourselves and work together in a new environment. The key strengths in our team included some machine learning knowledge, coding experience, and engineering experience. My work involves handling and visualising large data sets, which proved powerful at the hackathon.
Why did you attend the hackathon and what did you get out of it? I was hoping to learn some new technical skills and see what level my peers were at. I also wanted to have fun; spending time with friends on interesting challenges. I was really interested to see what sort of industry problems were presented, what solutions were formulated and what industry representatives valued as being innovative. Winning first place, a fun experience and the potential to go forwards with our idea were amazing outcomes from the weekend.
Did your impression of hackathons change after the event? If so, how has it changed and what have you learned? It was my first hackathon, so I had no initial expectations. I learned a few technical skills and how to quickly package and deliver a solution. The evening presentations were informative, and it was a weekend filled with interesting people to learn from.
Has attending the hackathon caused your impression of the mining industry, and its connections with entrepreneurship and innovation to change? Yes, I realised that there is a lot of space for innovation in the mining industry and that small groups of like-minded people can really make an impact with smart solutions on both small and large scales.
Over the weekend, what was the biggest hurdle you and your team overcame? We didn't have a complete solution until quite late into the weekend. The key for us was to stay motivated and revisit what we wanted as an outcome from the hackathon itself, then work together to achieve it.
What are your top 3 tips for hackathon participants? • Be open-minded about what problem you are going to tackle, make sure you understand the problems well by talking with the mentors. • Take the time to explore the data and decide on the best way forward before going into the details of the solution. • Give yourself time to put together a pitch with a strong message and have fun!
The recent Unearthed Perth hackathon saw over 100 innovators gather at CORE Innovation Hub to work with industry mentors and technology leaders to develop impactful solutions to challenges from BHP Nickel West.
Unearthed would like to congratulate Team Steel Ballers on their success, and a big thank you to Naomi Naveh for sharing her tips for hackathon success.