Drill and Blast Explored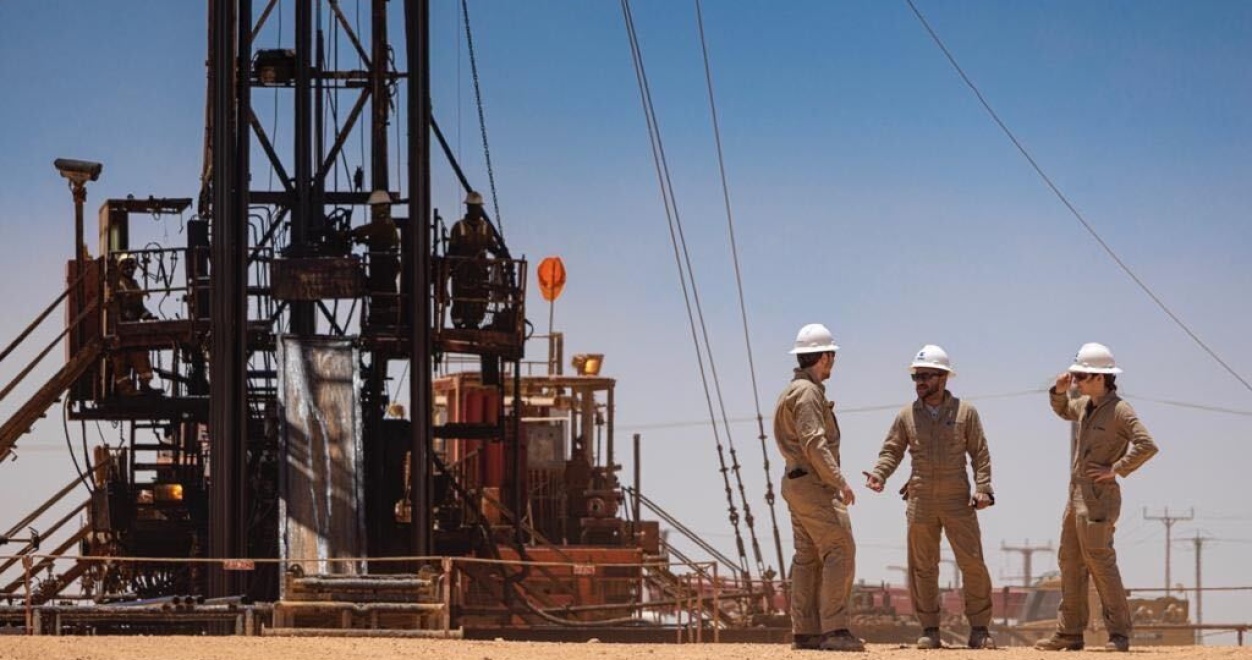 At Unearthed we like to keep our finger on the pulse across the multiple emerging technological spaces that surface across the resources landscape. We are going to be "exploring" these areas in a once monthly examination of specific value driving domains.
This month we are exploring the emerging trends in a process that is often overlooked at the very start of the mining process, drilling and blasting. The following detail will allow those exploring new ideas or working on the fringes, to learn more about

some

of the emerging technologies with the explosive topic that is Drill and Blast!
Drilling and Blasting technologies can unlock value at the very start of an ores journey to the processing plant. This high energy, earth shattering process breaks down the in-situ, ore containing rock mass into smaller chunks. Then mobile equipment can load and haul this fragmented material toward a processing facility.
This often overlooked process, which starts the ores journey to the processing plant, if optimised could deliver significantly improved outcomes for the whole operation.
---

Preconditioning is the process of partially disturbing or fracturing the rock mass ahead of conventional drill and blast technologies. This is an emerging field that can unlock many advantages - including reduced production drilling density and explosives usage, reducing time and costs associated with blasting activities.
Historically, in an open pit setting, simple tools such a "blast movement pipes' allowed geologists to map ore movement during the blasting process, reducing dilution. Then came more advanced tools such as "blast movement monitors" which when inserted at different levels within the blast, could track ore movements across the depth of the bench.
Solutions that allow improved visibility and ensure that ore boundaries are monitored closely are a great starting point. However, emerging technologies now take this a stage further and allow for optimisation whilst the process is underway, ensuring best case outcomes on a blast by blast basis.
These technologies can lead to a net positive outcome across the mining process, as the ore is less diluted when leaving the pit floor (dilution: the contamination of ores with waste material). This then means that less waste rock is processed, and resulting energy and costs are saved.

Three innovative and emerging drill and blast solutions to explore:

There are multiple businesses and start-ups working across this broad domain and below are three innovative ideas that may be worth exploring for curious mining professionals.
Eden GeoPower -

Electrical Reservoir Stimulation
Caption: A section of the Eden team conducting field trials of their Electrical Reservoir Stimulation (ERS) system.
This highly capable US based start up is packed full of MIT alumni, their emerging technology covers multiple parts of the value chain for possible in-situ recovery style extraction. It can also deliver a huge impact drill and blast activities at the start of the mining process.

Eden is pioneering a groundbreaking rock preconditioning technology called Electrical Reservoir Stimulation (ERS) aimed at augmenting reservoir permeability and resource extraction. Uniting conventional hydraulic fracturing (HF) with pulsed electric-shock, continuous electric-heating, and thermal-shock stimulation, ERS optimises stimulated reservoir volumes.
The process employs electrodes lowered to the reservoir target level in a minimum of two wells. High-power, high-voltage electricity transmitted between these electrodes forms an interconnected fracture network. ERS outperforms traditional stimulation techniques in subsurface resource unlocking through its precise stimulation zone control, enabled by strategic electrode placement. This feature facilitates stress-field-independent fracturing and optimally positioned shear fracturing.
The directionally-controlled permeability enhancement permits specific ore body stimulation, effectively avoiding unwanted external rock fracturing. This is advantageous for in-situ mining as it ensures the leaching solution remains contained within the ore body, minimising leakage risks into unrecoverable zones.
This technology is also potentially viable for preconditioning of rock ahead of explosive deployment within an open pit environment. Heavily reducing the density and energy requirement of resulting drill and blasting activities. 
ROCKAI -

downhole post drill analytics
Caption: Utilising data that is already collected by the drill rig and repurposing it for improved ore body knowledge is how RockAI offers additional value to drill and blast activities.
RockAI, an emerging Western Australian based startup, delivers a data driven solution which improves visibility of subterranean knowledge when completing drill and blast activities. Focused primarily on improved ore body knowledge and rock mass characterisation, it is has been already tested at a major iron ore mine.

The revolutionary solution couples low-density data, such as exploration drillholes, which are often drilled at wide spacing (>10m apart). And integrates it with high-density datasets like blast hole patterns, which are completed at significantly closer spacing (3-4m apart).
This advanced data amalgamation, which is collected from sensors whose data has yet to be modelled for such insights, leads to a comprehensive, high-resolution understanding of the ground, effectively mitigating knowledge gaps. With no additional hardware or production delays for data collection.
Beyond the structural understanding the technology facilitates the maximisation of ore extraction. By boosting confidence in predictive geological, geotechnical, and grade models, it empowers operators to make proactive, well-informed decisions relating to ore boundaries.
The practicality and effectiveness of RockAI's solution has been demonstrated in real-world settings. Notably, it was trialled at a major Western Australian iron-ore producer as part of a PhD study, where it proved its utility in a production setting.
Augment -

Ore Movement Policy
https://augmenttechnologies.ai

Caption: A detailed overview of the historic 2D approach cross referenced against a Muckpile Block Model

Blast movement prediction and modelling have long been challenging aspects of open-pit mining operations, often leading to significant revenue losses due to inefficiencies in understanding of how the blast has transformed the insitu material.
Ore Movement Policy (OMP), an AI-driven 3D software developed by Augment Technologies, offers a solution that can improve operational efficiency and reduce costs.
OMP enables mining personnel to accurately predict and understand dilution, ore loss, and mixing after a blast. This valuable information allows for better decision-making in upstream and downstream operations, ultimately leading to increased accuracy in mine planning, geology, drill and blast, survey, load and haul, and processing.
This improved understanding of various factors helps mining teams to better manage and reduce dilution, maximise revenue by ensuring valuable ore goes to the right place, and improve performance by avoiding misclassification.
With these robust machine learning algorithms, OMP adapts to each mine's specific material movements and blast designs, providing accurate results. The software-driven approach processes results quickly, integrates seamlessly with existing systems, and offers customisable interfaces for stakeholder needs. It also has the potential to unlock further digital opportunities, such as virtual 3D mining and live reconciliation.
SUMMARY
The mining cycle, in a hard rock setting, will usually begin with a drill and blast technique to allow for load and haul activities to occur. Therefore, it is important to focus on efficiency and best practice. This is the beginning of the long sequence of activities that delivers a saleable product from a live mining environment. 
The emerging capability covered in this article allows operators to understand the leading edge solutions that innovators are working hard to prove and commercialise.
Within the drill and blast specialisation, large global corporations supply most of the parts of the puzzle (drills, explosives, advanced technologies) and they have large R&D teams to deliver innovative ideas. It is exciting to see that there are new ways of working emerging that can improve the process that are being spun out of university research and into field trials and commercialisation.
Feedback on the "Explored" series:
Unearthed was launched in 2014 with the aim of empowering the resources sector to lead in a sustainable future. Our team identifies cutting-edge technologies, innovators, and companies to make this vision a reality. We are part of a worldwide effort to improve efficiency and increase resource production to meet the growing global demand for essential resources
As part of our commitment to helping deliver tangible change to the industry in 2023 Unearthed is kicking off the Explored and Unearthing series.
These are in addition to our flagship open innovation challenges and will enable us to explore different resource sector technology domains and unearth technologies, companies, and innovators that are working hard to solve them. We want to make these great opportunities for both sides of the equation. Expanding industry knowledge, whilst showcasing those who are working hard to add innovative value. 
As with all new initiatives your support in providing feedback on the domains we are exploring and how we are enriching your knowledge is much appreciated.