Flexible frontiers for the future of mining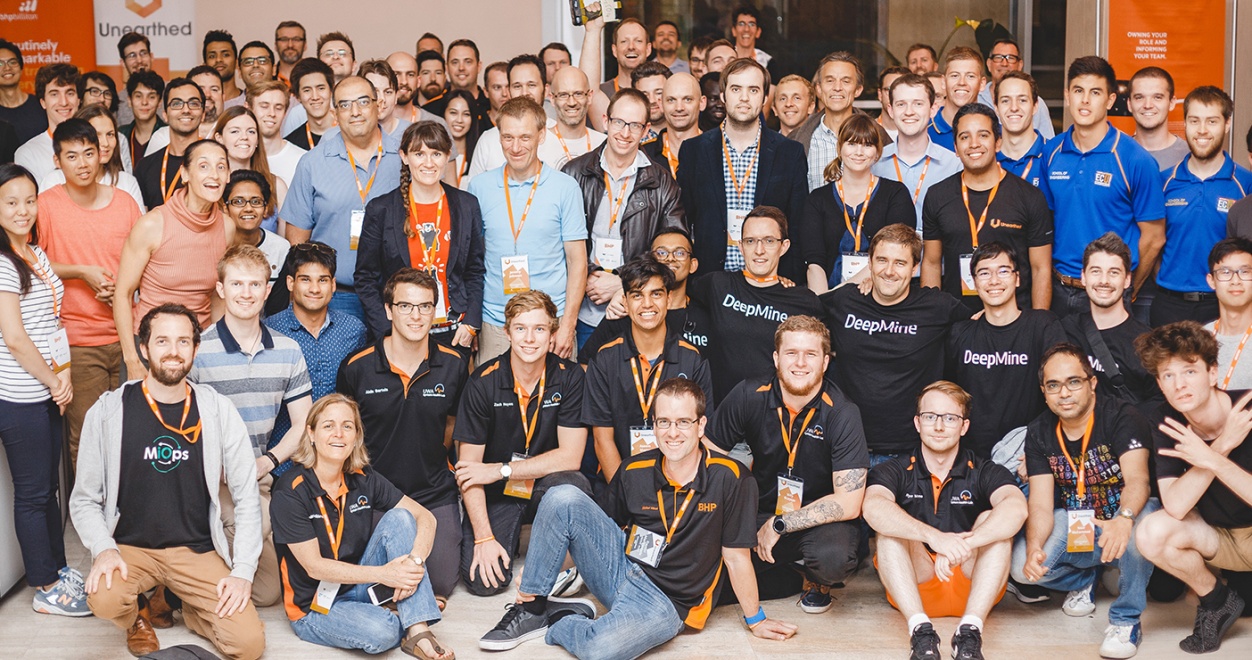 How energy and resources sector organisations can expand and contract their borders to benefit from external talent, skills and opportunities
By Justin Strharsky, Founding Director, Unearthed. Originally published in the AusIMM Bulletin.
Many energy and resources sector businesses are finding it challenging to set their borders to meet staff resourcing needs in the face of significant technological transformation.
Traditional 'hard' organisational borders rely on sourcing and hiring smart tech talent or upskilling existing employees internally. The alternative is softer, permeable borders that can take advantage of external talent, skills and opportunities.
The concept of companies with porous borders that can expand and contract depending on organisational needs is not a new one.
According to Shaughnessy and Vitalari, these are called 'elastic enterprises' (2012).
An elastic enterprise is one where growth and profitability rely on a range of external factors and automated business relationships that help scale business at low cost relative to the returns made possible by elasticity.
At Unearthed, we believe in the power of entrepreneurship to transform individuals and communities, to create economic opportunities and to address global challenges.

For our industry collaborators, this means access to a global network of innovators, with whom they can engage according to their needs. They can benefit from the globally distributed nature of talent and apportion risk differently.
One approach is to hold an online competition such as those run by Unearthed. Why hire 20 data scientists when you can access 200 individuals with the best digital talent from 20 countries to solve your specific industry challenge over a week, aligning interest for both companies and participants for the length of the competition, with the possibility of ongoing engagement?

What is important for our community of students, entrepreneurs and innovators is accessing verifiable challenges and real opportunities, which in turn improve the efficiency and competitiveness of the energy and resources sector.
According to a McKinsey & Company February 2017 report, entitled 'Beyond the Supercycle: How Technology is Reshaping Resources', technological advances will change supply and demand dynamics in the resource sector, raising productivity, increasing energy efficiency and unlocking value of between $900 billion and $1.6 trillion to the global economy by 2035.
Since our first hackathon, over 4000 individuals have engaged with Unearthed, forming a talented and ever-expanding network of innovators across Australia, South Africa, the US, Canada and South America.
With the support of our resources technology community, we have run 26 hackathons in 14 cities, six online competitions, two accelerator programs and four demo days; addressed over 100 industry challenges generating terabytes of data; witnessed the development of over 400 prototype solutions and distributed over $250 000 in cash and $150 000 in credits and prizes.
So, over the last five years, how have we seen energy and resources sector organisations stretch their borders? Let's look at a few companies who have benefited from leveraging external talent, skills and opportunities: https://unearthed.link/FFFoM