Innovation within the human side of mining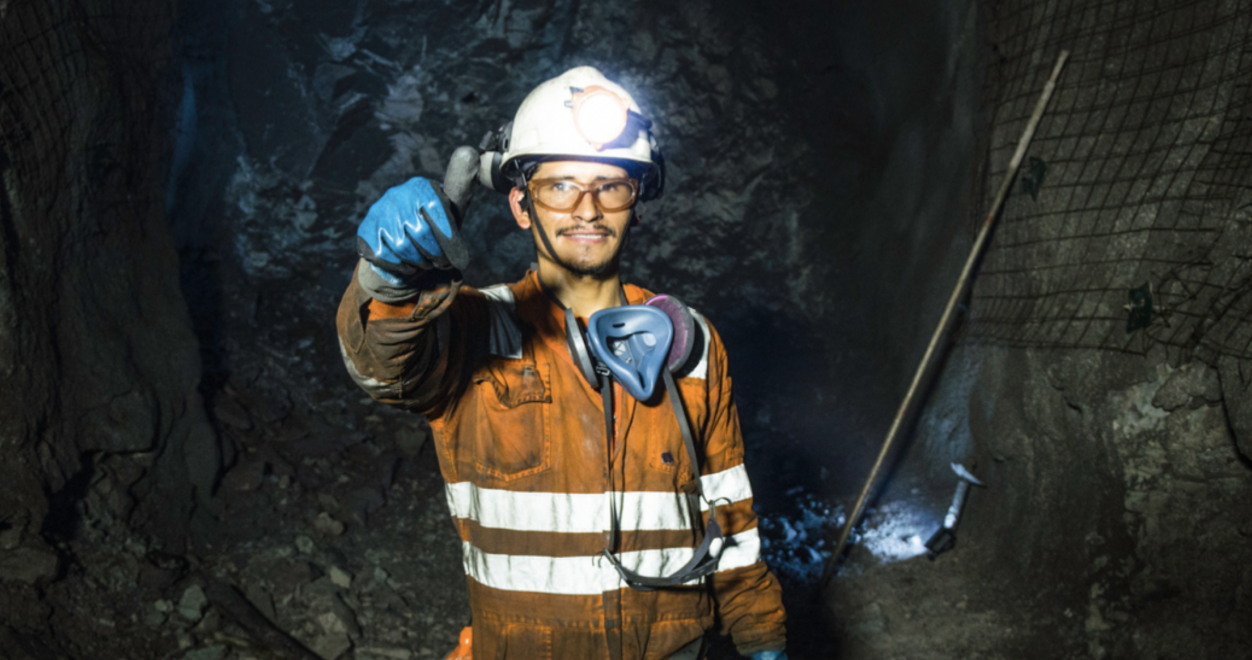 The mining and resources industry is a vital part of our economy, providing the raw materials needed for infrastructure, construction, and technology. However, the industry also poses significant challenges for the health and well-being of its workers.
According to the WA Mental Health Commission, FIFO (fly-in, fly-out) workers have been found to be more likely to use drugs, smoke, drink at high levels and be overweight than non-FIFO workers. Furthermore, the FIFO lifestyle of many mining workers can lead to social isolation, mental health issues, and family strain.
Recently we have found an increasing number of innovators looking to help the people working within the mining sector. They are working to improve the lives of those who work in the mines through new technologies adapted to the industry. 
They use technology to provide solutions for relaxation, retention, and training of mining workers. In this article, we will take a closer look at three such innovative technologies that are making a difference in the life of the mining industry workers.



AtOne

(Immersive Virtual Reality for relaxation and improved performance)
One such innovation is AtOne, who through leading-edge, immersive VR headset technologies, delivers improved relaxation and remedial outcomes for those in high stress environments.
They aim to empower teams to be at their peak health and performance every day. Understanding the importance of caring for mental health and well-being in today's fast-paced world.

They have developed AtOne, a virtual reality (VR) mind fitness trainer that uses meditation, biometrics, and immersive environments to help individuals achieve a relaxed and focused state quickly.
AtOne is designed to not only support existing mental health programs but also provide a preventative measure by giving team members the tools and experiences they need to train their minds and manage stress. They believe that recovery is as important as the work itself and that's why they provide team managers with the ability to provide "time out" for their team members to prevent burnout.
Currently being piloted by a leading resources sector health service provider, they are looking to expand their service to assist those looking to improve outcomes for workers and their long term performance and mental health outcomes.

Web: https://www.atoneapp.com
Founder: Edwina Griffin
 
Giveback

(organisational impact and engagement via Microsoft Teams)
Another innovation is Giveback, a company dedicated to helping organisations increase their positive impact on people and the planet. This easy to implement bolt-on addition to Microsoft Teams suite, is aimed at corporations to drive community and connection within their organisation.
Their core value is to empower organisations to do more good and share their story with their workforce. Giveback's guiding principles are at the forefront of everything they do and are the touchstone for their work.
One of the key principles is connection, Giveback believes that acting with purpose creates deeper connections with employees, customers, partners, and community. They also focus on community building, by providing social sharing and collaboration tools to help organisations create a community of social and environmental champions.
Fun is also a key principle for Giveback, they believe that when fun gets deep enough, it can heal the world. Fun is also a great way to increase engagement, productivity, and creativity among employees.
Furthermore, Giveback is dedicated to promoting the idea that "doing good is good for business". They want to help all organisations realise the business benefits of operating with purpose.
Giveback provides the tools and support organisations need to align their business practices with their values, creating a win-win scenario for the organisation and the community they are impacting.

Web: https://givebackcsr.com
Founder: Jimmy Smart - Adelaide, Australia
Industry OneCARD™

(capture, manage and comply with employee training requirements)
The third innovation is Industry OneCARD™ (IOC), a solution designed to make managing employee skills matrix easy for companies. They understand that collecting and maintaining evidence of employee inductions, training, and licence records can be an administrative nightmare for big businesses.
The IOC platform instantly maps a worker's qualifications and licences to your business needs. The system is simple to implement, and it frees up your team to focus on your core business.

Your Employee Skills Matrix is generated with just one click and the data is backed by evidence you can trust. Simple & reliable, IOC can save you up to 70% off your administration costs. This subscription-based offers membership packages to suit all sizes and types of companies.

Web: https://www.industryonecard.com
Founder: Kareena Waters - Perth, Australia
 
In conclusion, these innovators are innovating within the human side of mining an area often forgotten in the complex, evolving resources landscape. 
By focusing on the people within the sector, they are helping to create a better working environment for all and ultimately contributing to the success of the mining industry.

The mining industry is a vital part of our economy and the well-being of its workers should be a priority. With the help of innovative technologies, we can improve the lives of those who work in the mines and ensure a sustainable future for the industry. To know more about the innovators and their technologies please visit the following links: