Joining the Digital Tribe: how Unearthed is building the resources careers of the future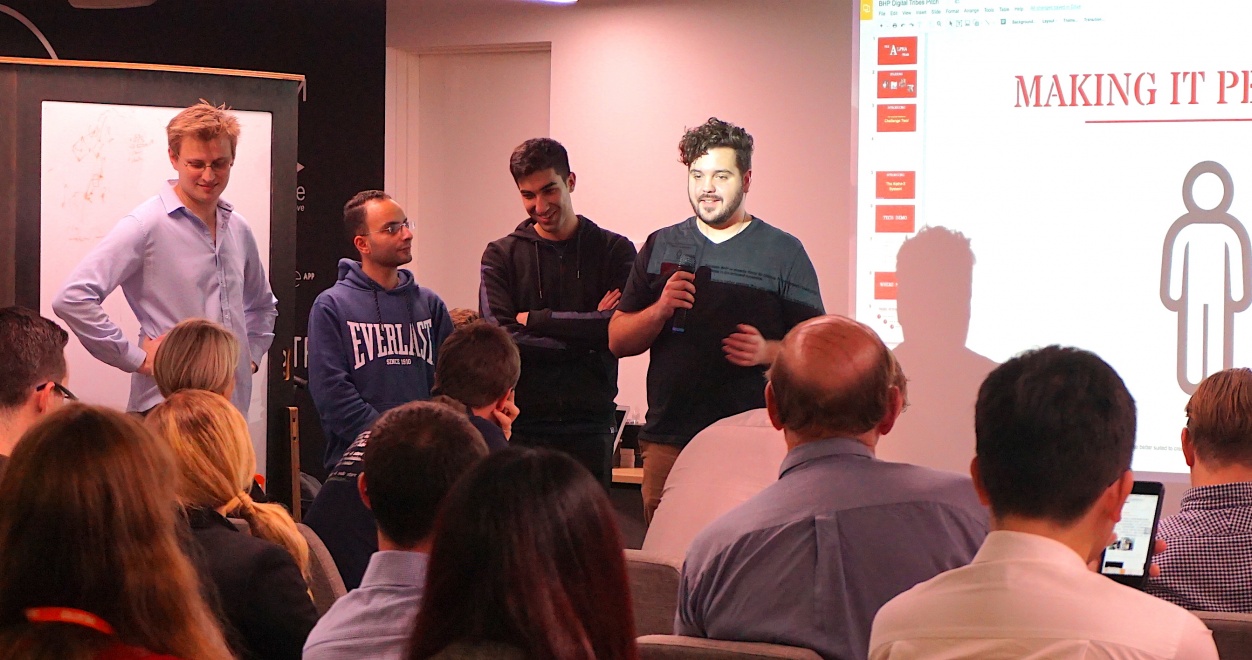 Unearthed has been creating and assisting the development of digital careers since its very first hackathon in 2014. We define a digital career as the profession of an individual who has skills in software development, programming, engineering, data science or analytics and design, who is working in any capacity of industry regardless of company size or structure.  Unearthed has been contributing significantly to the number of digital careers that exist in the mining and resources sector in the following ways:
Through the creation of an ecosystem consisting of industry, startups, entrepreneurs and innovators
Through the increasing number of opportunities made available to innovators and entrepreneurs in the resources sector
By connecting industry to motivated and talented individuals looking to put their skills to work
Through the spotlighting of startups, their technologies and the entrepreneurs that lead them
In short, our open innovation initiatives create a proving ground for innovators to showcase their skills with access to industry champions who want to adopt these exciting new technologies and processes.
We have just concluded our two week Digital Tribes Hardware Hackathon with BHP where we tasked a select group of aspiring digital innovators and entrepreneurs from around the world to work in teams and solve real industry challenges. The process was intensive and at the end revealed a group of potential change makers that displayed the capability to be part of the digital transformation impacting industry.
One of those change makers is 26 year old Nathan Glover, an agile computer systems engineer currently studying at Curtin University in Western Australia.
"The freedom to work on lots of different, big projects at BHP was what interested me. I had a negative mindset about the mining industry, but by joining up with the Unearthed hackathon and seeing it in action, coupled with meeting the mentors at BHP, my opinion was swayed" - Nathan Glover.
The resources industry is not the typical industry of choice for talented digital innovators and entrepreneurs. The negative perception that Nathan refers to is quite common amongst the innovation community which Unearthed fosters, yet it is a misrepresentation of where industry is headed.
"The technical team at BHP is very different. From conversations with the Digital Tribes team via the hackathon, I got the impression that what's going on is transformative and fast-paced. I wanted to be part of that industry transition and see it succeed."
At the conclusion of the two week hackathon, BHP successfully identified a number of impressive candidates to join their digital tribes. Three digital innovators have been offered 6-month contracts with BHP's Digital Hardware Tribe: Nathan Glover, Nancy Zhong and Allen Simpson. A number of other talented individuals from Digital Tribes have been identified, with BHP currently looking at ways in which it can bring these individuals into their ranks.
"We're embedding the speed and agility of digital in BHP" - Coert Du Plessis, Head of Digital, BHP.
---
"I have 12 years experience in oil and gas and mining in electrical instrumentation and controls. Throughout this period I've travelled the world, worked on massive projects and seen the way things are done. I'm constantly thinking that I could improve on this or build that differently. Now, in this fortunate position with BHP, I feel like I will have the freedom to look at problems and actually try to solve them" - Allen Simpson.
---
For Nancy Zhong, her interest in Digital Tribes had been sparked months prior by seeing her friends succeed at past Unearthed hackathon events.
"I heard about Digital Tribes because two friends of mine who are graduates from UWA took part in past events and encouraged me to attend. It was my first hackathon and what was great about it was the opportunity to work with BHP. Being the biggest mining company in Australia, the access to advanced technology as part of their Digital Tribes was something that really excited me" - Nancy Zhong.
Over the course of the two week long Digital Tribes hackathon, all participants sat through values sessions with BHP employees where a character profile began to form for each participant.
"During the values session, the people from BHP that I spoke with mentioned the interesting approaches they are taking to solving their challenges. Through my studies I was also made aware about a lot of the automation technology coming into the industry and how BHP intended to use this. My excitement of working at BHP has been growing and growing."
Unearthed will continue its program of hackathons, online competitions and open innovation events throughout 2017 in cities around the world. The program is key to delivering innovation through the resources sector and will continue to create many more success stories.