Meet the Shortlist for Thinking Critical South Australia!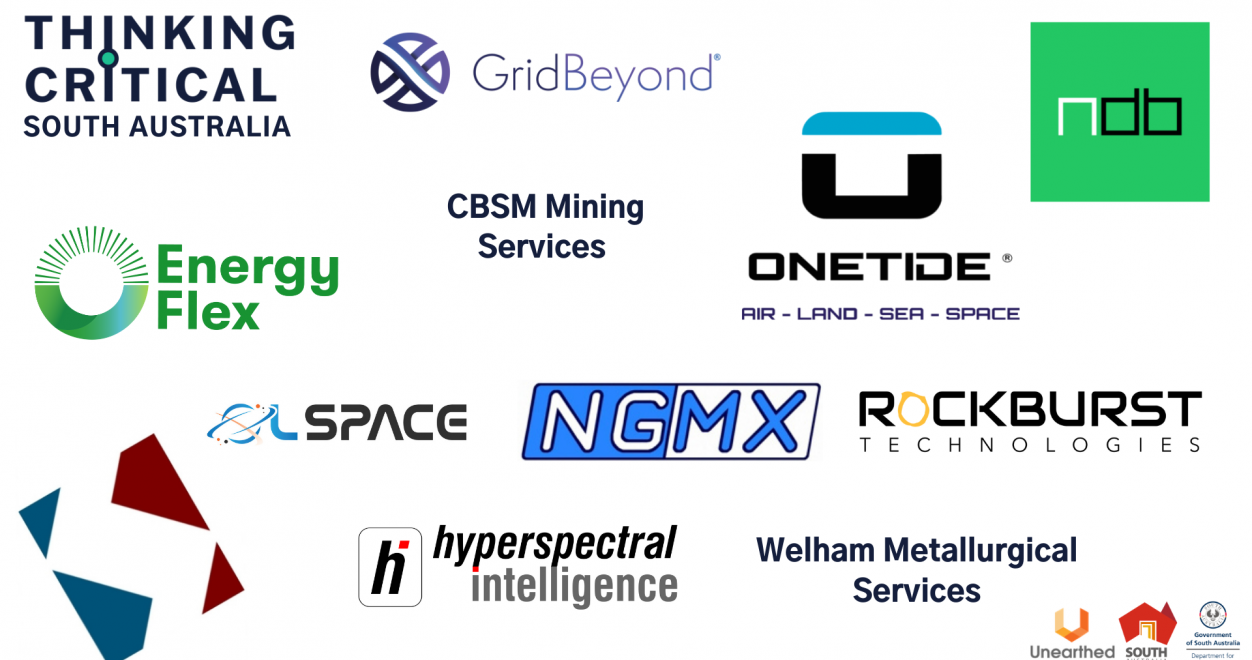 Critical minerals are mineral resources, metals and non-metals, that are essential to the world's economies and whose supply may be disrupted or at risk.
Today, there is an unprecedented demand for critical minerals driven by the growth in advanced technologies and renewable energy. From lithium-ion batteries, smartphones, electric vehicles and solar panels, to wind turbines, space shuttles and many other high-tech applications, critical minerals play a key role in their ongoing manufacture and development. 
Australia has an abundance of critical minerals and the opportunity to be a global leader in the ethical and environmentally responsible supply of key critical minerals.
Building on its rich mineral resources and prosperous mining industry, the Government of South Australia is focused on growing the state's critical minerals sector. By fostering manufacturing and processing capabilities, the government intends to establish a central, word-class hub for critical minerals, supported by a collaborative ecosystem of innovators focused on accelerating the use of critical minerals. 
With this goal in mind, the South Australian Government in partnership with Unearthed have launched Thinking Critical South Australia, a global online crowdsourcing challenge aimed at fostering the growth and development of a world class, leading, critical minerals sector. Their aim is to attract the best, most innovative and forward-thinking individuals and companies to South Australia, to contribute to their growth and development.
Round 1 of thinking critical launched in October 2022 quickly receiving attention from innovators, startups and entrepreneurs across the globe and finishing in February 2023 with a high calibre of submissions. Round 2 of Thinking Critical South Australia is now in full swing!
Innovators from Round 1 have been shortlisted by the highly experienced judging panel and now have until 13 May 2022 to submit their detailed proposal explaining how their business and ideas would deliver value to the critical minerals sector in South Australia and how they'll help grow the state's processing and manufacturing capabilities.
 
It's time to meet the shortlisted participants of Thinking Critical South Australia! 
Here are the shortlisted teams:
Rockburst is dedicated to the development and commercialization of its patented Transcritical CO2 Pulverisation (tCO2) technology, a novel mining comminution process designed to significantly reduce energy and GHG emissions.
Hyperspectral Intelligence Inc. 
Hyperspectral Intelligence Inc. is an innovation and technology company that builds hyperspectral products and services for the critical minerals, cleantech, energy, and carbon sequestration industries.
Scantech International Pty Ltd
Scantech International specialises in real time online analysis of conveyed flows of material, including elemental composition, moisture and particle size distribution. We've proudly been turning rocks into data since 1981!
Onetides proprietary innovations in power, water, communications, logistics and essential infrastructure enable rapidly deployable remote location solutions, providing full-cycle carbon optimization for Defence, Disaster Relief, Resources and Maritime applications. 
Passionate about exploring the vast opportunities in space with the mission to develop disrupt the mining and mineral sector through remote sensing satellites, sensors, data, and deep learning. 
CBSM Mining Services Pty Ltd
CBSM Mining Services Pty Ltd was formed in 2018 to commercialise and build innovative patented South Australian dry and wet comminution technology for the global mining, cement and waste industries.
Welham Metallurgical Services
Welham Metallurgical Services was established in 2013 as a specialised consultancy service in hydrometallurgy.
NDB is a nanotechnology company established to develop and manufacture semiconductors, energy, and battery solutions.
We are an energy management and demand aggregator that helps C&I customers better manage their energy usage and help customers' load participate in grid service by Demand side response, behind the meter batteries, backup generators and renewable generation. We are present in Ireland, UK, USA, Japan and Australia.
EnergyFlex unlocks trapped energy value and enables de-carbonization within current industrial operations. Our Energy Value Proposition approach maximizes the hidden benefits of the renewable energy transition and emissions reduction challenge.
NGMX is commercialising a novel method for metal recovery from low-grade ores, tailings and wastes. NGMX has an exclusive license from InnovEco Australia to use this method in the Australian mining sector.  
By entering this challenge, the shortlisted participants will have the opportunity to share in a prize pool of $250,000+! Five (5) finalists will be selected to receive a cash prize of $50,000 each.
As well, our challenge sponsors and partners are offering finalists fantastic prizes and a wealth of valuable incentives designed to support and progress their launch into South Australia and ensure its success! 
These include:
Marketing and promotion support for your business

Support to connect with potential customers and professional networking opportunities

Introduction to the critical minerals ecosystem

Support to set up your operations including office space, access to research facilities and more.
Thank you to our challenge sponsors:
International Mining and Resources Conference (IMARC)
Department for Trade and Investment 
To learn more about the shortlisted participants, visit https://thinkingcriticalsa.com/shortlist
Congratulations to the shortlisted participants!