MineHack 2016 unearths BHP employment opportunities for two engineering students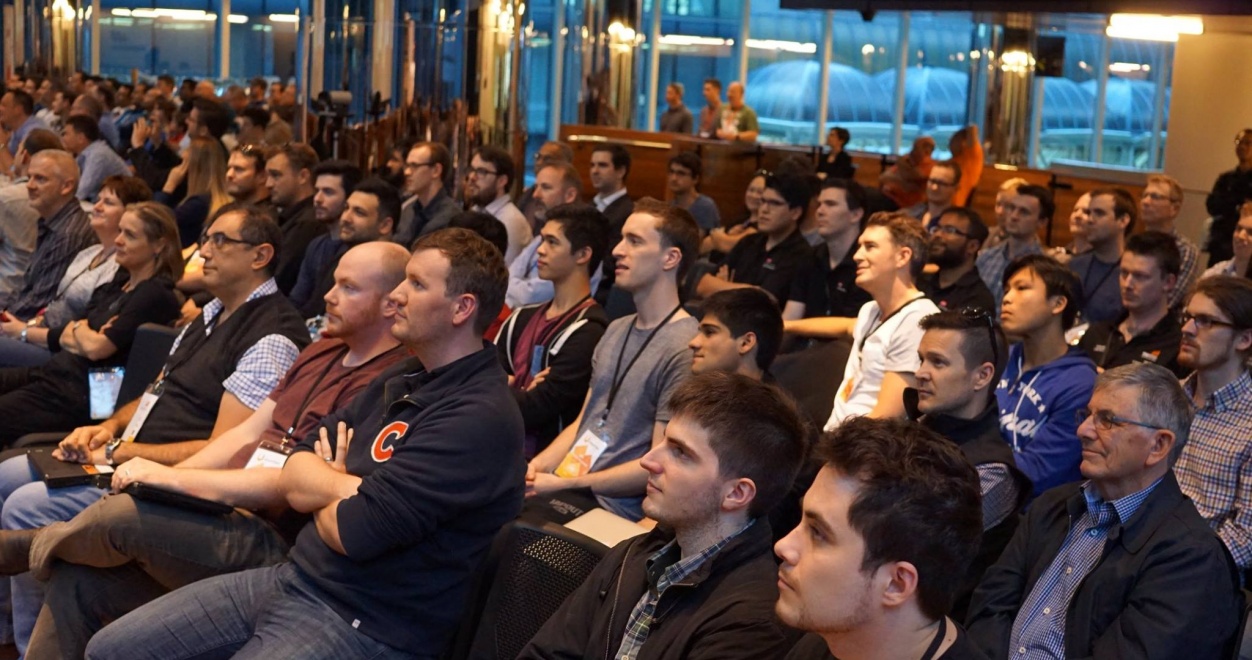 In May 2016, Unearthed and BHP joined forces to present MineHack Perth, a unique hackathon for the innovation community providing the opportunity to work alongside one of the world's largest diversified resources companies.
Two University of Western Australia engineering students, Tom McKeon and Abdul Aziz attended the event, which involved working for an intense 54 hours to find more efficient, effective and safer ways to work, with real challenges and data provided by BHP Billiton's Western Australia Iron Ore operation.
This was not the first hackathon experience for either student, and both Abdul and Tom agree that the skills they developed at Unearthed events coupled with their engagement with BHP at MineHack positively contributed to them both securing jobs at BHP.
According to Abdul, Unearthed opened his eyes to real world problems:
"As a student, it was difficult for me to know what issues the industry faces. Unearthed mediated this interaction between the industry and myself. As a result, I found that I enjoyed solving these big data problems more than my engineering degree. I'm lucky enough now to do it for my day job".
Tom says that Unearthed gave him the opportunity to look inside BHP, along with other resource companies:
"Unearthed helped me find my current career in technology, as before that I was planning to be an electrical engineer. I discovered a passion for solving problems with data driven solutions that deliver a large impact. Even now I utilise the learnings and practices from participating in hackathons in my day-to-day job".
We were intrigued to find out more about Abdul and Tom's hackathon experiences, so we decided to ask them a few questions about their motivations for attending and their top tips for hackathon success.
What do you think makes for a successful hackathon team?
Tom: A team that is diverse in skills from a variety of backgrounds, not just from STEM. Hackathons require a mix of both technical skills, as well as professional presentation and pitching skills. Communication is key to deliver a complete and cohesive solution.
Abdul: Just as successful teams within industry require diversity of thought, so too do hackathon teams. Our team found that we were most successful when we had a diverse set of skills within our teams. We challenged each other at every step and ultimately ended up with better solutions.
Which skills did you bring to your team and how did you form your team?
Abdul: We went into the hackathons with a core team of around 2-3 and had newcomers join later on. I was heavily interested in the problem solving side of things and then rapid prototyping with algorithms. My thesis involved machine learning methods, so I already had a good grasp on the standard algorithms. For the second hackathon we were more strategic with our choice of newcomers. We recruited people who completed the full stack with us.
Tom: My strengths were around machine learning, coding and also overlapped into effective presentation of data. At Unearthed Perth 2016, our team was formed at the beginning of the event with people that I knew prior, making the choice easy since we were already aware of our strengths. At MineHack 2016, the team was formed prior to the hackathon.
Why did you attend the hackathon and what did you get out of it?
Tom
: Initially I attended blindly with no expectations. The only premise I had was from my university supervisor. Hackathons are a great opportunity to network, improve hard and soft skills such as coding, teamwork, and communication, and get insight into the issues and problems facing the relevant industries.  
Abdul
: I found out about the hackathons through Melinda Hodkiewicz. I mostly wanted to make a good impression on Melinda who was my thesis supervisor at the time. I had no idea what a hackathon was, or if I even belonged there. I ended up having one of the most fun and exciting weekends ever.  
What would be your top three tips for people participating? 
Abdul:
 Be prepared to do a lot of data wrangling (both the hackathons I did were data heavy) and learn to enjoy it. Love the data and it will love you back!
Never go for the obvious answer to a problem because industry would have already considered it. Think outside the box, and as cliche as it sounds, be innovative.
Try to meet other people participating in the hackathons. You will make loads of great contacts from industry.
Tom:
Have an open mind and take time discovering what the team is good at and wants to achieve; don't jump on one idea immediately without brainstorming multiple avenues.
Keep the teams small and assign tasks appropriately. It is imperative to get that data in a form to use ASAP.
Have fun and eat some good food.
What do you think the main barriers are for people attending hackathons?
Tom
: The expectations are unknown and people are daunted by trying to find a team that they think will be a good fit.  
Abdul
: There was definitely a lack of awareness when we were at uni.  
Has attending hackathon events changed the way you think about innovation, startups, and entrepreneurship in the mining industry?
Abdul: I think the mining industry can benefit a lot from the innovative ideas that come from startups. Being on the client side now, I'll be looking to leverage the great pool of Perth talent.
Tom: The events led me to the realisation that as an individual and when working in a small team, I can deliver solutions that have a large impact, even with limited exposure to the resources industry. Working with like-minded individuals with diverse backgrounds greatly enhances performance, and helps support individual growth during the Hackathons.
Anything else you would like to let people know about your experience?
Tom: These are great events to explore software and hardware related work in the resources industry. Universities deliver limited exposure to these environments, communities, and real data, so take advantage of the opportunity and see if it is right for you.
Abdul: That's all :)
---
Unearthed would like to congratulate Tom McKeon and Abdul Aziz on commencing their careers at BHP. We are grateful to them for taking the time to share their thoughts and outcomes following their participation at our hackathon events.
To register your interest for our upcoming Digital Tribes hackathon, visit: https://www.unearthed.solutions/digital-tribes-perth/
For more information about upcoming Unearthed events, visit: https://portal.unearthed.solutions/