Our top 5 Critical Minerals Startup Hubs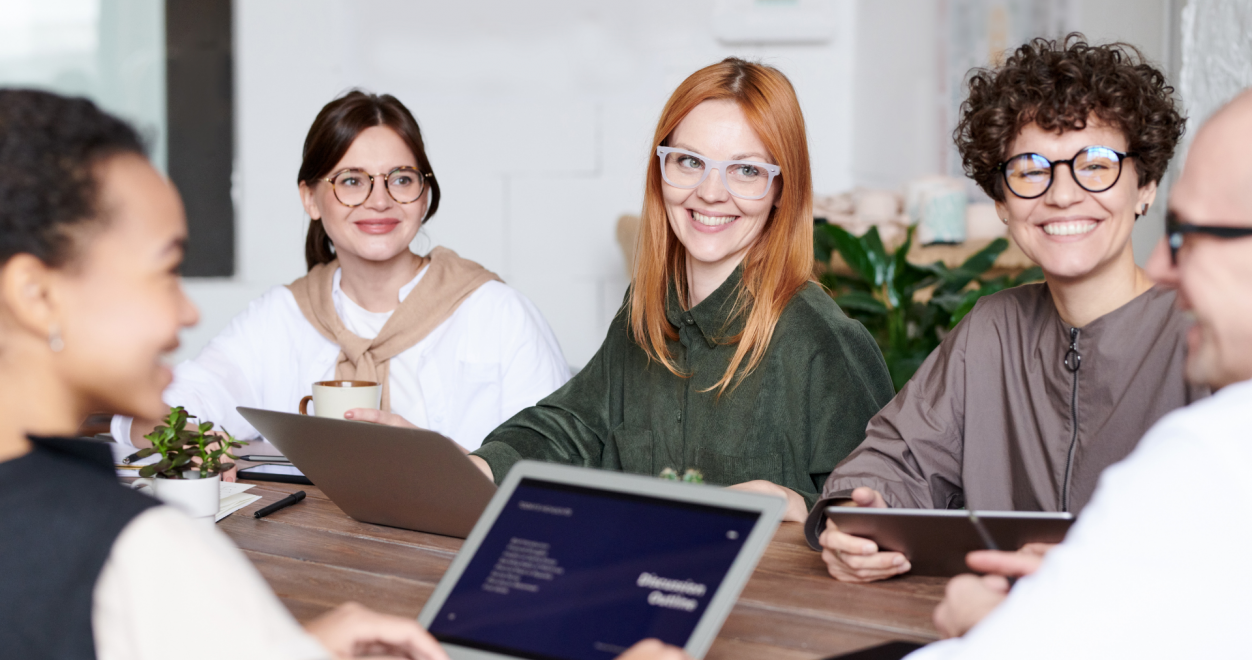 If you are starting a new, innovative business or trying to get your startup off the ground then joining a startup hub may be just the ticket to fast-track your business to serious growth. 
Offering a range of valuable services including subsidised office space, networking opportunities, practical support and access to investors, talent and mentors, startup hubs can be great places to kick start your business and can help remove some of the risk, uncertainty and complexity that often comes with launching a new company.
Australia boasts a vibrant and growing startup community that is supported by numerous startup hubs and responsible for driving innovation and advancement across many sectors.
But, which startup hubs are best suited to innovators and businesses working with critical minerals? 
Great question! 
Read on to find out more about how startup hubs can help you and your business, and discover who we think are the top 5 startup hubs in 2022 for entrepreneurs and businesses working with critical minerals. 
Ready, Set, Grow!
When starting a new business, some of the biggest challenges to success can stem from how  quickly you can establish and grow. With technology moving rapidly and innovation accelerating at pace, competition is fierce and the successful startups will be those who can quickly establish themselves within an ecosystem, connecting with supporters, potential investors and customers.
Startup hubs exist to help business owners overcome the challenges of establishing a new business by providing the best conditions for entrepreneurs to quickly grow their early age businesses. Startup hubs create a vibrant ecosystem for founders and an environment that encourages collaboration and information sharing among entrepreneurs, corporations and venture capital investors. 
Being part of a Startup Hub can quite literally help you fast-track your business to serious growth.
Support for you from a Startup Hub
There are many benefits to being part of a startup hub and here are just a few.
Being part of a community: 
Entrepreneurs and companies who join startup hubs immediately become part of a wider community of fellow startups, scale-ups, potential partners and investors, usually working in similar fields or industries.  Startup hubs are filled with fellow passionate innovators, brimming with ideas and often keen talk about future possibilities. Exchanging ideas with peers in a hub comes up time and time again as a major advantage. 
Startup hub communities can provide support, advice and inspiration. They offer a place where innovators can swap capabilities, contacts and talent to help each company grow, and where startups may combine to provide a more attractive and viable service. Either way these communities can offer significant advantages and increase your chances of success.  
Establishing Positive Connection:
Startup Hubs are readily becoming commonplace in industry providing a perfect meeting point between innovation and big business. Many players at the big end of town regularly connect to innovators through startup hubs. Being associated with a startup hub lends credibility and reputation to your business, supporting your introduction to potential investors and customers.
Sharing Growth Opportunities:
Promotion and marketing can be an expensive exercise, particularly for startups. When participating in a hub, startups often team-up to share limited marketing and PR resources, maximising their investment and return. Additionally, hubs can grow organically around major supply routes and target customers, improving the proximity to potential customers and investors. 
Accessing Talent and Expertise:
Accessing talent is critical to growth but also challenging for new business. The concentration of many similar companies in one area can attract talent and provide a solution to the skills gap. For example, hubs are where in-demand developers or expert data scientists can be shared across startups or provide informal advice in the communal kitchen.
The Top 5 Startup Hubs
Now you know why you should be part of a startup hub, the big question is which startup hub?
Here's 5 startup hubs that we reckon are some of the best for entrepreneurs and businesses working in the critical minerals sector.
1. Lot Fourteen
Lot Fourteen is an integral part of South Australia's innovation network bringing together research, education, industry and government to provide choices for businesses to establish and grow in South Australia.
Already home to 1,000 people, Lot Fourteen's collaborative workspaces provide an exciting environment for global companies, startups and organisations. Intent on accelerating opportunities for innovation, investment, jobs and careers by creating a collaborative global precinct of business, research, education and culture, the team at Lot Fourteen are focused on the high-growth industries of space; defence; hi-tech, encompassing cyber security, artificial intelligence, machine learning and advanced data analytics; and creative industries.
Lot Fourteen links and leverages connections with the Tonsley Innovation District, Adelaide BioMed City, Osborne Naval Shipyard, Edinburgh Defence Precinct, Technology Park and Waite Research Institute to provide a wealth of choice for various industries and enterprises to establish and grow in South Australia. In addition, Lot Fourteen is being developed as an exciting destination offering attractions that will draw many thousands of visitors a year.
To learn more about Lot Fourteen visit https://lotfourteen.com.au/
2. CORE Innovation Hub
Where the resources and energy sector powers the human enterprises of tomorrow. CORE is Australia's first innovation hub specially for the resources and energy industry. The team at CORE have established a national ecosystem for suppliers, researchers, entrepreneurs and industry to connect and collaborate on innovative solutions across mining, resources, energy, defence and space sectors.
CORE Innovation Hub, Perth was Australia's first co-working, collaboration and innovation hub focused on resources technology to facilitate growth for energy and resources-based start-ups and SMEs. 
With a second office in Adelaide, SA and a new regional centre in Newman, WA, CORE Innovation Hub continues to support growth companies alongside Australia's leading resources companies and universities and provides proximity to skills, solutions and opportunity along the energy and resources supply chain. 
CORE Innovation Hub offers co-working solutions, entrepreneurial development programs, events and networking opportunities, and is host to Australia's only energy and mining technology and innovation awards, The Hot 30.
To learn more about CORE Innovation Hub visit https://www.corehub.com.au
3. Startupbootcamp EnergyTech Hub Melbourne
Connecting scale ups with corporates, government, and investors to advance commercial solutions for the energy sector in Australia.
The EnergyTech Hub (ETH) headquartered in Melbourne, Australia, is the collaboration platform connecting international, market-ready scaleups with Australia's energy industry.
Now in its second year, the 3 month ETH program is designed to accelerate commercial collaboration between scaleups, corporates, and investors on the most challenging and pressing problems facing the energy industry.
Our program is the leading global accelerator for innovative startups solving problems in Energy Efficiency, Energy Independence, Digitisation, and Analytics. If you're a scaleup looking into the Australian Energy market, the ETH can help you with a program designed around 3-pillars. Landing – to get you up to speed on the Australian energy market, Connect & Collaborate – with the Australian energy community, and Launching – your market entry initiatives.
To learn more about Startupbootcamp EnergyTech Hub Melbourne visit https://www.startupbootcamp.org/accelerator/energytech-hub-melbourne/
4. Delta-V Space Hub
Introducing Delta-V, Australia's First Space Startup Accelerator
Delta-V's vision is to create a new industry ecosystem drawing together fragmented groups – SMEs, university and industry R&D teams, startups, students, local, state and federal governments, and big companies – around a theme of deliberate entrepreneurship. 
Delta-V aims to unlock infrastructure, flight opportunities, talent, and technology to drive business and export innovation. We are working together with mentors, investors and customers to bootstrap an Australian export-focused hi-tech space services & manufacturing industry within the burgeoning global Space 2.0 marketplace
Space-dedicated incubators now exist in San Francisco, London, Colorado, Houston and Florida. Sydney is a rapidly growing startup hub with world-class universities, technical talent, business expertise, and capital.
Delta-V will encourage space startup clusters across Australia and the wider region, allowing it to tap into Australia – and indeed the entire Asia-Pacific region's – most successful and innovative universities, firms and talent to create a world-class space industry ecosystem.
To learn more about Delta-V Space Hub visit http://www.deltavspacehub.com/#space20
5. Sydney Startup Hub
Launched in early 2018 and offering more than 2500 startup seats over 17,000sqm across 11 floors, the Sydney Start Hub is the highest-density startup space in the Southern Hemisphere.The Sydney Start Hub aims to optimise and connect communities and hubs across NSW, Australia and globally to accelerate state-wide startup growth and to maximise innovation job creation.
The Sydney Startup Hub brings a diversity of organisations and talent together in a single location. The high-density concentration helps spark innovation, ignite collaboration, and provide easier and superior access. Their focus is to connect, grow, educate, create partnerships, and help to build a culture that enables all actors within the NSW innovation ecosystem to prosper.
This global-scale precinct houses corporate innovation labs and a public drop-in space, along with key startup residents such as incubator pioneers Fishburners and Stone & Chalk. The Studio is a media-tech and creative-tech incubator and Tank Stream Labs attracts technology entrepreneurs. Corporate partners include Microsoft, Caltex and Optus, plus Innovation NSW.
To learn more about the Sydney Startup Hub visit https://www.investment.nsw.gov.au/living-working-and-business/sydney-startup-hub/about/
Your success could be one startup hub away
As an innovator and entrepreneur, being part of a startup hub can play a huge role in your success, as long as it's aligned with your goals and industry.  Like most things in business, startup hubs aren't one-size-fits-all and deciding whether it's right for you and your business will be key.
Our suggestion? Consider your business plan, your short term goals and whether you will need help to get there. Then, consider if the startup hub you're thinking about could help you achieve your goals more easily or quickly. If the answer is "yes" then it's probably a good choice for your company. 
Hiện nay, có rất nhiều trang thể thao bóng đá trực tuyến, nhưng đa số đều có những quảng cáo hoặc chất lượng ko cao hoặc phát lậu, Chúng tôi socolive với bản quyền trực tiếp phát sóng trực tiếp , hứa hẹn sẽ cung cấp cho các bạn những trận bóng đá hấp dẫn nhấtxem bóng đá trực tuyến
Kênh của chúng tôi luôn luôn thân thiện với tất cả mọi người, mitomcung cấp những trận đấu trực tiếp của Việt Nam và toàn cầu, với video Full HD , ko lag ko giật, đảm bảo cung cấp cho bạn những giây phút bóng đá tuyệt vời nhất
Được xem là một trang bóng đá hàng đầu Việt Nam, chúng tôi cung cấp cho khán giả tất cả các trận đấu , trực tiếp tại hiện trường, bạn có thể đón xem tất cả các giải đấu tại đây xoilac , nơi mà bạn có thể thỏa mãn niềm đam mê với bóng đá mà không lo bị dán đoạn vì chất lượng trang kém
Ở đây chúng tôi cung cấp những trận bóng hấp dẫn nhất , với hình ảnh sắc nét, trang web thân thiện với tất cả mọi người Việt Nam, hãy nhấn vào và đặt 90p lịch cho trận đấu mà bạn yêu thích nào