Startups to look out for at the Future of Mining Conference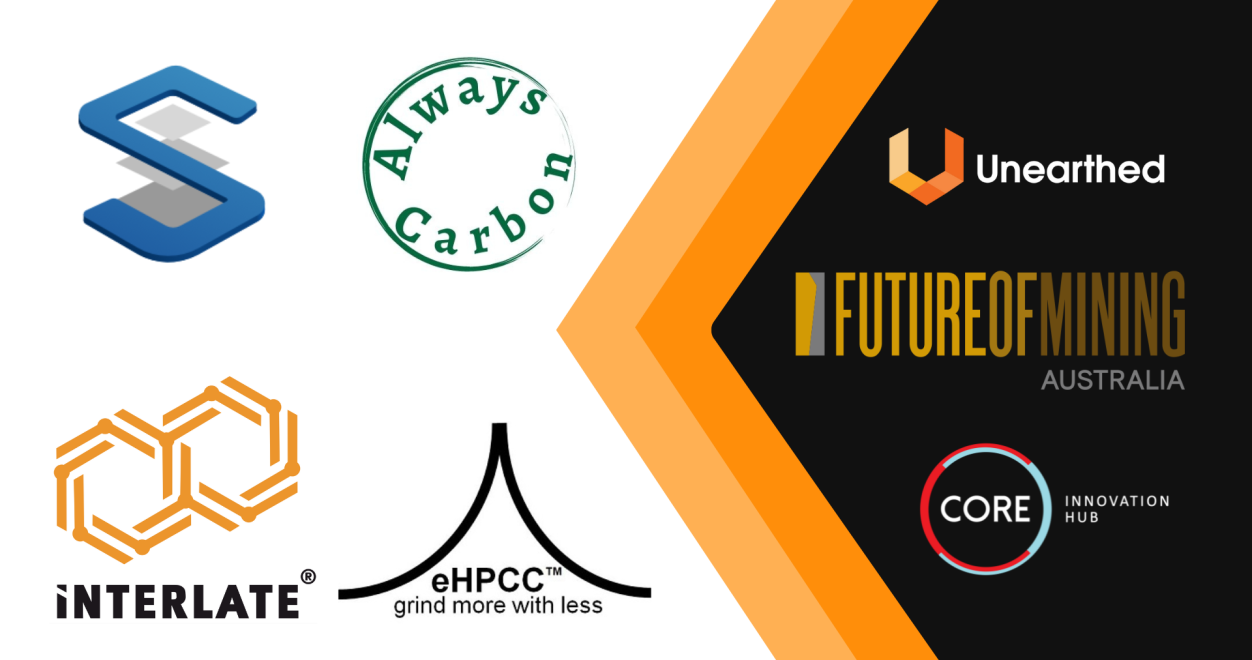 Get ready to witness a seismic shift in the mining landscape as startups seize the reins of innovation, steering us toward a more sustainable future.
At Unearthed, we pride ourselves on showcasing innovation and forging a path to a greener mining horizon. Introducing the titans of transformation, the finalists of the Emerge Challenge, powered by the Future of Mining. These exceptional trailblazers are set to unveil their cutting-edge technologies and groundbreaking innovations at the Future of Mining Conference in Perth on September 18th and 19th, 2023.
James Stewart, ALWAYS CARBON  
Always Carbon turns any plant biomass from waste costs, into new revenues, by pyrolysing plants into useful charcoal called biochar, profitably funded by generating valuable permanent carbon removal credits.
Always Carbon is a company on a mission to remove carbon from the atmosphere by delivering Biochar projects. Through strategic partnership with biomass owners, Always Carbon transforms various types of waste plants into biochat, a solution that generates revenue streams for their partners. This process of transformation is known as pyrolysis - heating biomass at high temperatures and low oxygen levels, resulting in the creation of biochar. This technology could unlock the tangible solution towards a more sustainable and forward thinking future. 
Darius Okle, INTERLATE
Interlate converges people, data and technology to accelerate digital transformation for a net-zero future.
Interlate aims to pioneer transformation within industries by harnessing the power of data, science and sustainable practices. The essence of their missions revolve around uniting people with the right intent, data and methodologies to drive sustainable change. Moreover, they are committed to providing their customers to make informed and forward-thinking decisions to deliver better outcomes to stakeholders.
Linden Roper, JTG Consultants Pty Ltd Australia
JTG Consultants Pty Ltd, Australia (Exclusive Licensee of eHPCC™), directed by Linden Roper, is a family-owned (parent) company intended for developing, commercialising, and exploiting intellectual property (IP) rights to eHPCC™
Their technology, the 'Eccentric High-Pressure Centrifugal Communuition' or eHPCC™, is an innovation set to reshape the landscape of mineral processing. The mineral liberation for this tech is achieved by autogenously comminuting ore within a high-pressure zone. This results in fine mineral particles while promoting energy efficiency. This technology could unlock energy efficiency compared to vigorous conventional mills. That being said, the eHPCC™ stands poised to redefine mineral comminution.
Mark Holton, Systemiser 
Systemiser provides software and services to help mining companies map key system processes and develop intelligent twin mine models that automate shift execution plans that maximise long-term value.
Digital transformation has enabled real-time monitoring and control of mining operations. However, planning must also become more agile and adaptable to factors such as price fluctuations, rising costs, geological surprises, and the impacts of digitization, electrification, and ESG. Systemiser can help by mapping out systems and processes and using the knowledge of planners and schedulers to build intelligent mine twins. These intelligent twins can quickly and autonomously re-optimize long-term and short-term schedules, unlocking value. Systemiser is a leading player in the innovation community, bridging the gap between traditional budget planning and the future of mining with a dynamic plan.
Showcasing Innovation: The Future of Mining Conference 
These visionaries are reshaping the mining landscape and crafting tangible solutions to industry challenges. Their brilliance will take center stage at the Future of Mining Conference, where they'll pitch their innovations to global audiences and industry luminaries. With esteemed judges and investors on the panel, this event isn't just a showcase – it's a future-shaping phenomenon.
Their presence at the conference holds immense value as it marks the future course of the industry's trajectory in the mining sector. 
"Accelerating Your Roadmap to Zero Harm, Zero Entry, and Zero Emissions" – the conference's aspirations – sets the tone for sustainable mining practices. With 350+ mining decision-makers in attendance, expect discussions, knowledge sharing, and groundbreaking revelations around emission-free strategies.
Amidst environmental pressures, these startups embody the spirit of change, leading us toward a mining future that's not only responsible but also efficient. The Future of Mining Conference isn't just a glimpse into tomorrow – it's a testament to the bold innovators sculpting a brighter, greener world for us all.
Let's shape the future together. 
Learn more about the Future of Mining Conference here.