Startups safely reduce plant start-up time for Newcrest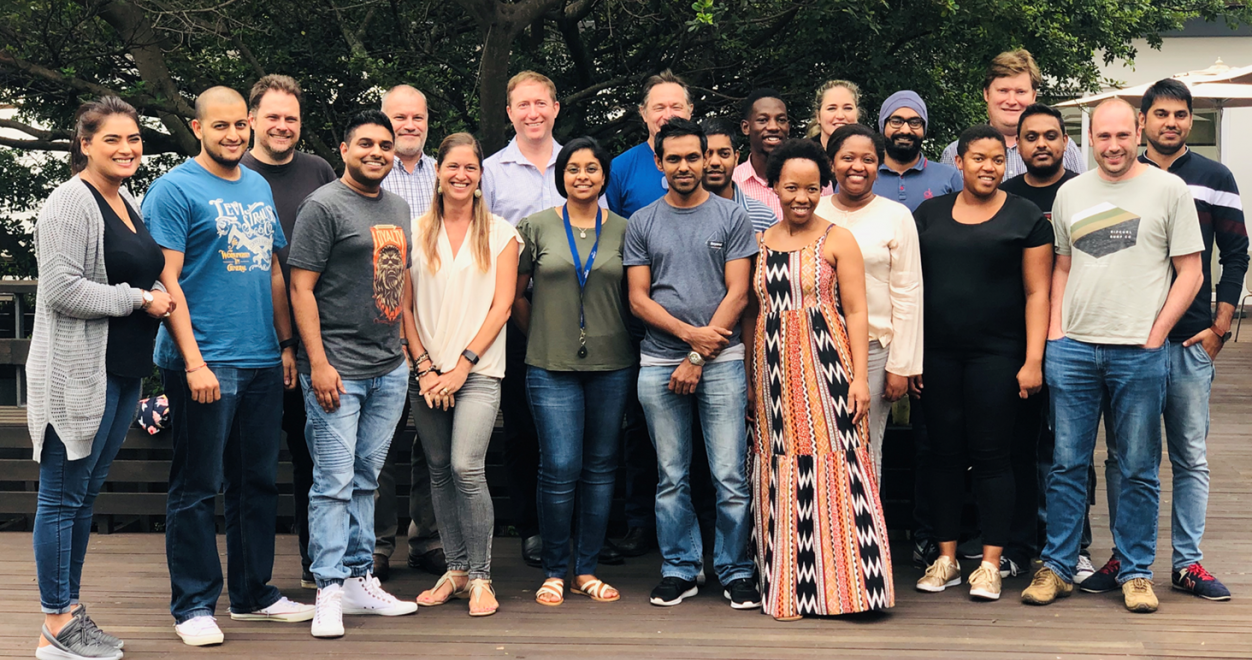 The Newcrest Crowd Start me up online crowdsourcing competition closed on 29 January 2019, with 16 innovative solutions submitted over one month from 64 participants from around the world, including entrepreneurs, startups, students, professionals from Mining Equipment, Technology and Services (METS) companies, and other awesome Unearthed community members, all looking to improve pre-start check in Newcrest's crushing and flotation plants.
The judging panel were impressed with the quality of all Start Me Up submissions received:
Overall an excellent list of responses to this validation challenge. We had 4 people judge all the submissions based on the criteria wish list addressed, creativity, innovation and complexity within the Newcrest environment. Newcrest will be in touch with the winner very soon and with a few of the individuals and teams who put forward submissions on other initiatives."
Many of Newcrest's mine sites operate on a 24 hour, seven days a week schedule. To allow for maintenance of equipment in these harsh conditions, they schedule regular shutdowns. After each shutdown, they follow a Safe Work Procedure (SWP) that details steps to ensure all equipment including pumps, lines and vessels are ready and there are no leakages. It also ensures that the area is clean and free of hazards. 
In general, mine sites are located in remote areas and often without access to infrastructure such as high-speed internet or operate in harsh environments that might include hot or cold temperatures or dusty conditions. In the past, this has prohibited Newcrest from rolling out digital solutions that might already be standard in other industries, which means that we often still rely on paper-based processes and radio-based communication. 
Newcrest has now created a technical environment that allows a shift to digital processes to safely reduce start-up time at their crushing and flotation plants."
Congratulations to the Start Me Up winners:
1st Prize (A$6,000): Boot Solutions
2nd Prize (A$3,000): ChekRite
3rd Prize (A$1,000): Adapt IT
In addition to A$10,000 prize money, the winning teams now have the opportunity to further progress their solutions, kicking off with an engagement workshop with Newcrest in the coming weeks. We look forward to hearing the outcomes - watch this space.
---
1st Prize Team: Boot Solutions
Location: Brisbane, Queensland, Australia
Background: Boot Solutions Founder Chris James is a Mechatronic Engineer and software and app developer with 9 years experience in the mining industry.
Solution: Boot Solutions developed Boot, a purpose-built solution to kick plants into gear quickly and safely. By designing from the bottom up and providing only the features needed, Boot can provide the cleanest and most intuitive user interface that the workforce will love.
Start Me Up experience: Boot Solutions Founder Chris James said that when he came across Newcrest's "Start Me Up" challenge he thought it would be a perfect application to leverage his software development skills with the experience he gained managing projects in mining wash plants.
I love how Unearthed is delivering new ways for mining companies and start-ups to grow together. Given the high quality of submissions for this competition I'm very excited that my proposal was awarded first place. I'm now looking forward to working with Newcrest and the team at Cadia Mine to develop a solution that provides maximum business benefit while being a joy to use" - Chris James.
---
2nd Prize Team: ChekRite
Location: Brisbane, Queensland, Australia
Background: ChekRite Founder Jordan Millar has a 20 year career in IT, which has involved working for some of the world's most recognised insurance companies in roles from CIO to Head of Innovation. Jordan founded ChekRite in order to help clients solve the question of "I don't know". He holds degrees in Artificial Intelligence and Software Engineering.
Solution: ChekRite is a mobile app developed in the mining industry 6 years ago. The unique user interface suits remote mining conditions and variable network connectivity, as well as all levels of user ability. Data collection can only get companies so far. ChekRite's inbuilt Analytics tool gives managers the power to keep informed with all inspections and checks in real time. This can be done "on the fly" with the ChekMate manager's app, or through ChekRite Analytics on the desktop.
Start Me Up experience: ChekRite is a platform which enables you to conduct a digital inspection from your device and upload it to the cloud. The intention of paperless inspections is to eliminate downtime in reporting, recover costs, increase accuracy, save time, and most importantly, reduce your ecological footprint. We were lucky enough to place second in the Start Me Up challenge to assist Newcrest Mining with their goal to safely reduce plant start-up time and improve the controls and integrity of the checks performed.
The exposure that we will gain through the visibility of people who we would love to work with in this industry is something money just cannot buy, and for that, we are extremely excited about the future here at ChekRite. We would like to thank Unearthed for this extremely exciting milestone, allowing us to showcase our platform, by challenging ourselves and our competitors" - Marketing Manager Abby Harrison.
---
3rd Prize Team: Adapt IT
Location: Durban, South Africa and offices around the world
Background: Adapt IT is trusted by many of the world's leading resources and energy companies to deliver operational risk management and safety solutions. Their customers include BHP, Rio Tinto, Newmont, South32 – and Newcrest's Lihir mine has recently implemented their permit to work software, IntelliPERMIT. Adapt IT Operations Executive Scott Bredin has 20 years of experience in developing and commercialising innovative software solutions for mines, power stations and process plants.
Solution: Adapt IT submitted a Holistic pre-start solution. Their proposal uses OpSUITE as the underlying transactional system managing workflow, checklists, business rules and the audit trail; with the mobile app configured to meet Newcrest's specific requirements for plant commissioning after a shutdown. The advantage of the approach is that they can rapidly deliver a solution using an established technology platform, thereby reducing costs and project risks. Furthermore, implementing the IntelliPERMIT module will allow pre-start checks to be linked to the specific work performed during the shutdown. This introduces further opportunities to improve the effectiveness and efficiency of the pre-start checks with a complete electronic permit to work and energy isolation/de-isolation solution.
Start me up experience: "We developed the concept by researching the requirements, highlighting and breaking down the key points. We drafted and re-drafted the submission and attempted a simple yet effective way to tell the intelliPERMIT story. The crafting and execution process was both nerve racking and amazing.
The exercise of entering the competition was beneficial to the team as it stretched us creatively and pushed us to thinking outside the box. The late nights and early mornings spent working on the concept were worth it when we received an email congratulating us on earning a place as one of three winners. As a digital generation we must think of ways to respond to many industry challenges that our clients face. This competition provided motivation and bolstered our teams confidence" - Marketing Manager Hawa Mirza.
---
Congratulations to all 16 teams for their hard work and high quality solutions.
To keep up to date with upcoming challenges from The Newcrest Crowd, visit: https://unearthed.solutions/u/newcrest.