Sydney innovator community unearths solutions to global mining and METS challenges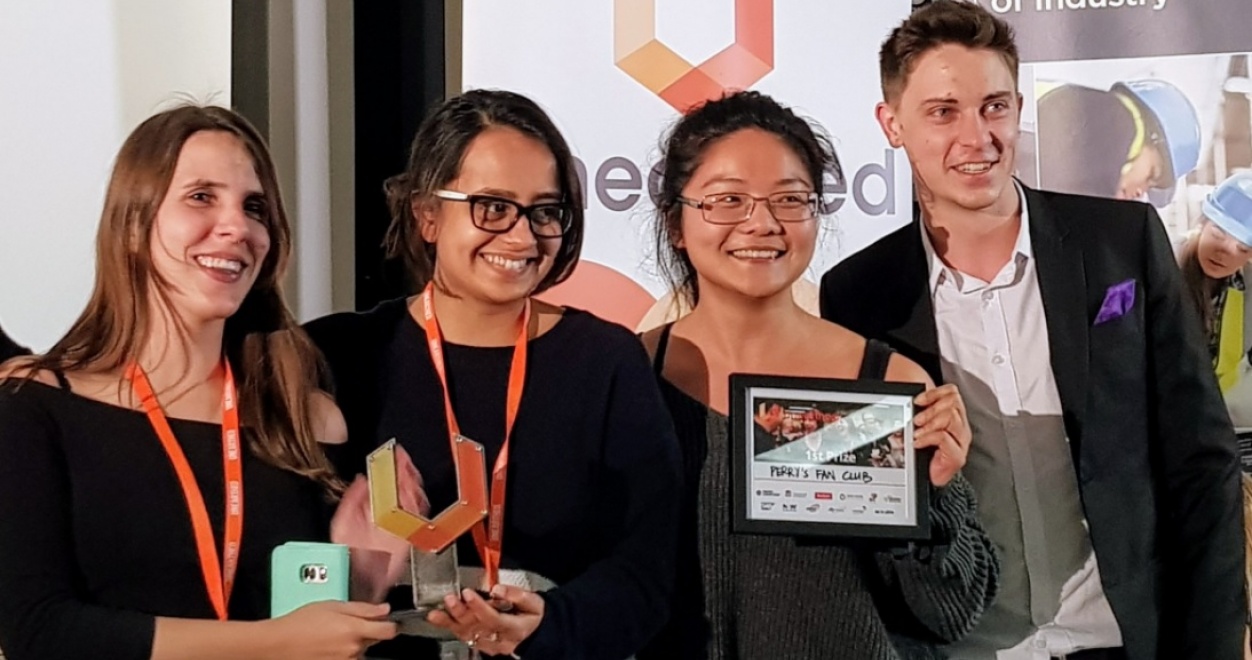 Over 60 innovators descended on financial technology hub, Stone and Chalk over the weekend of 25 – 27 August to take part in resources industry hackathon, Unearthed Sydney 2017.
With a focus on the Mining Equipment, Technology and Services (METS) sector, the hackathon connected participants to challenges, real-world operational data sets and expert mentors from mining industry heavyweight Rio Tinto, global drilling equipment and performance tooling leader Boart Longyear, 3D vision and mapping software company Mine Vision Systems and the NSW Government, who supported the event through the Energy and Resources Knowledge Hub.
On opening night, METS Ignited CEO Ric Gros said that the mining sector, in particular the METS sector, is a significant contributor to Australia and employs over 500,000 people across the whole country.
"It is a sector that will provide the jobs of the future and the reason that the growth centres, such as METS Ignited, have been established. It is a pleasure for us to support Unearthed, who provide a wonderful opportunity for the sector to leverage all this intellect," he said.
NSW Minister for Innovation Matthew Kean said that as the mining boom cools down, new ways to continue to grow prosperity and create jobs are needed.
"For our country to succeed, we need to be the most innovative country on the planet; within academics, and coming together with entrepreneurs, innovators, and businesses. This model is exactly what Unearthed is trying to achieve, which is why the New South Wales Government is keen to back it all the way."
"Today, what we are asking you is to turn your ideas into new opportunities for the success of our state, for the success of our businesses, and for the success of our nation," Minister Kean said.
Students and professionals from the science, engineering, business, entrepreneurship, software development and mathematics disciplines put their skills to the test and worked tirelessly over the 54-hour event, creating 14 insightful prototype solutions that teams pitched to the esteemed judging panel at the conclusion of the hackathon.
Second time was a charm for first prize winners PFC (Perry's Fan Club), a group of Masters of Data Science students from University of Technology Sydney who came in at second place at Unearthed Sydney 2016. This year they developed a carryback detection alarm that can identify, predict, and prevent the leftover material in response to Rio Tinto's carryback detection challenge.
"R and python models are run to identify the most important variables in detecting the carryback. Our solution addresses three key questions: is carryback occurring at point of dump? Can we predict and prevent when a carryback is going to occur? What architecture and presentation is needed? We predict that our solution could save site 2 several tonnes per year," said PFC team member Duhita Khadepau.
In addition to winning $2,500 in cash and $3,000 in AWS credits, Perry's Fan Club had the unique opportunity to present their solution alongside senior level executives from mining companies, METS, government and research organisations at Asia Pacific's International Mining Exhibition (AIMEX) on 29 August 2017.
Team 8by8 won second place and the people's choice award for their advanced fault-tolerant artificial intelligence carryback detection system that performs at 96% accuracy; another proposed solution to Rio Tinto's challenge to detect the presence of carryback in a truck that should be empty.
"Using DataRobot and an AWS cloud-hosted data science automation platform, we developed and published an API powered by an ensemble of machine learning models that collectively detected the presence carryback in autonomous haulage vehicles. Irrespective of an imperfect data landscape, the API successfully identified over 600k tonnes of carryback recorded in one site between January and August 2017," said 8by8's Charles Kuan.
The young innovator award went to ME.Maps, who tackled Mine Vision System's count the bolts challenge, by identifying bolt locations in a mineshaft using image segmentation techniques and a 3D visualisation tool.
"These tools allow industry experts to rapidly determine if the mine is regulatory compliant and where any possible fault locations are that require immediate attention, all without the need to hire people to monitor mine shaft bolt locations manually. This will save time and improve safety by removing mine personnel from dangerous environments. Furthermore, it could lead to over 30 million dollars in savings, primarily from reduction in labour costs and the avoidance of catastrophic mine shaft collapses," said ME.Maps team member Prithvi Reddy.
Congratulations to the winners of Unearthed Sydney 2017 and all teams who submitted solutions at the end of the weekend.
"The hackathon at Stone and Chalk saw innovators engage in a condensed learning environment - how to work with others, use new frameworks and APIs, manage a project, how to present their work on stage, and more. The novel solutions to mining and METS challenges created within 54 hours in a high-pressure environment was the result of smart decision making. Congratulations to Perry's Fan Club and all the innovators that participated," said Unearthed Events Coordinator, Eunice Ho.
Unearthed would like to thank our supporters: Rio Tinto, Boart Longyear, Mine Vision Systems, NSW Government, METS Ignited, Amazon Web Services, SAP, acQuire Technologies, Austmine and Mining3.
"By working with great partners and great innovators to run these type of events, Unearthed is building an innovation pathway within the resources space that will deliver long-term value," said Zane Prickett, Director at Unearthed.
Full details on Unearthed and its global open innovation program can be found at: http://unearthed.solutions.