Unearthed and Queensland University of Technology to support entrepreneurs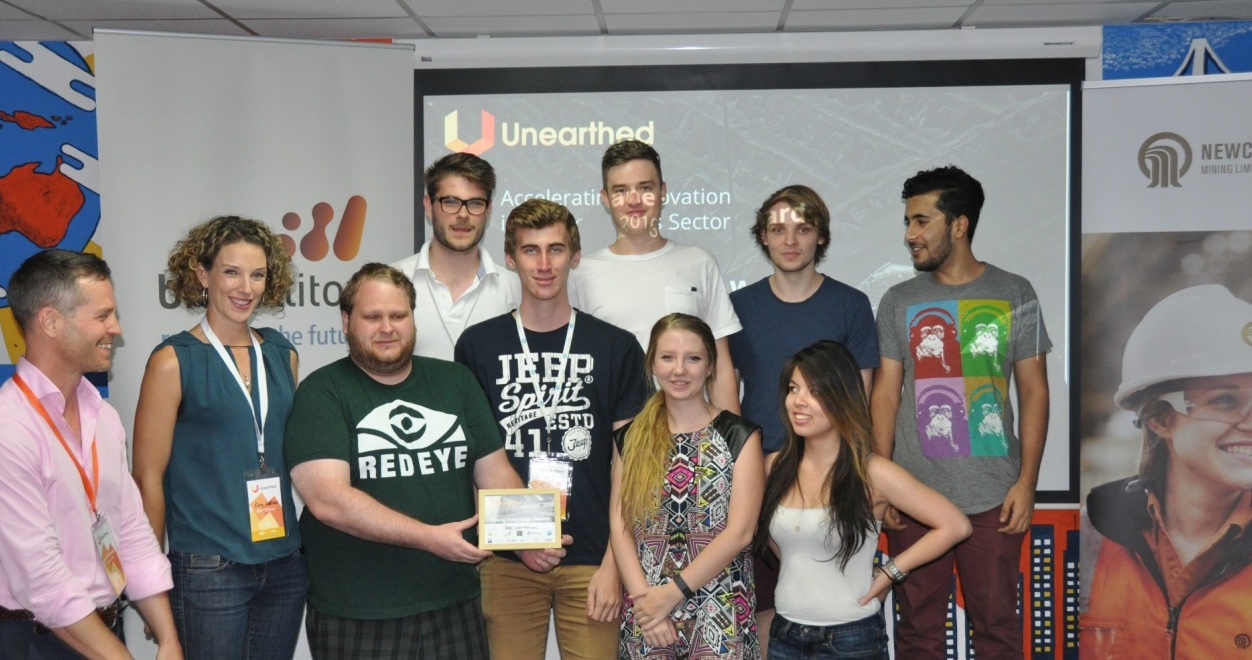 In the lead up to this year's Unearthed Brisbane Hackathon, QUT students can now take part in the resource sector's only open innovation Hackathon event with the knowledge that their university is geared up to support the top teams.

Unearthed and QUT share a vision to support entrepreneurs and innovators. This vision will be realised for the top teams that compete at this year's Unearthed Brisbane Hackathon. Teams will work on real life problems from the resources sector, as sourced by Unearthed.
The team from Unearthed work closely with industry to understand and open problem sets for local innovators to solve. The concept is that rapid prototyping can unearth fantastic ideas when they are supported by mentors and given the right ingredients.
QUT will join as a supporting ecosystem partner and encourage many of their students across multiple science and engineering disciplines to take part in this opportunity. It is rare that large resources companies open up their data and problem sets for external innovators to hack over a weekend. Therefore the event provides many fantastic opportunities for young students such as those at QUT.
Support from Queensland University of Technology encompasses: supporting ticket registrations for students from Science and Engineering Faculty to take part at the event, marketing and branding sponsorship, providing mentoring support across the weekend and providing access to tools and pathways for the top teams to continue post-Hackathon development. The support mechanism that students will have to continue development post-Hackathon is a Capstone Unit, allowing students the opportunity to continue on their projects at Unearthed as part of their university degree. Students will gain credit points for their projects from Unearthed and receive the necessary support. Throughout this process, Unearthed also remains integral to the teams by acting as a sounding board for great ideas and an intermediate between the resources industry and the team. Unearthed also runs a successful Accelerator Program and will look for top teams at Unearthed Brisbane who wish to apply, including those QUT teams.
"Queensland University of Technology is very supportive of this kind of open innovation and encourages students in the Science and Engineering Faculty to take part in Unearthed Brisbane by offering a limited number of sponsored tickets. QUT will also support those teams who take part in the event into their next phase by providing the resources and mentoring to those teams who excel at Unearthed Brisbane."
Geoffrey Will, Discipline Leader - Energy and Process Engineering, Science and Engineering Faculty, Queensland University of Technology
---
RESULTS:
Two of the three top teams at Unearthed Brisbane received awards at Unearthed Brisbane. First Prize went to team Principle Kinect and the Young Innovator Award went to Best Code Network
Tylor Stewart, student from QUT and part of team Best Code Network, has continued development of his team's solution as part of a Capstone Unit and has received further funding support from QUT. Tylor is also in continued discussions with Unearthed and industry partners including BHP Billiton as it was BHP Billiton's industry challenge that Best Code Network worked on at Unearthed Brisbane.
Other top teams continued development, including the winners Principle Kinect went on to present at the CRC Business of Innovation Conference
Penny Stewart from Petra Data Science, who also competed at Unearthed Brisbane and worked on the challenge from Newcrest, has continued her development through her company. Petra Data Science is in advanced discussions with Newcrest around their real-time Predictive Maintenance solution. Click here for more details.