Unearthed innovation in mining and resources: 5 startups to watch in 2022!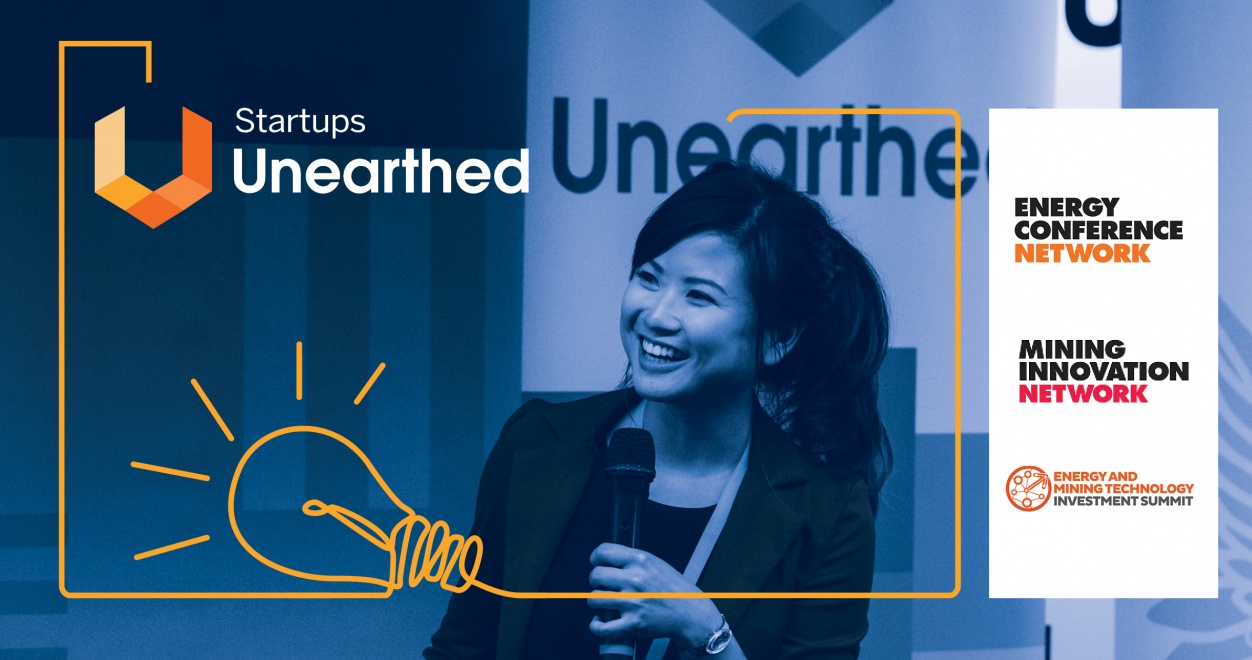 Unearthed, in collaboration with the Energy Conference Network / Mining Innovation network (ECNMIN), ran

Startups Unearthed

, an exciting open innovation challenge aimed at finding and showcasing startups at the Energy and Mining Technology Investment Summit. 
The result? 
We unearthed 5 exciting new startups working in the mining and resources sector, and we reckon they are ones to watch!
The Energy and Mining Technology Investment Summit 
Digital transformation in the energy and mining sectors is driving efficiencies, decarbonisation and profitability, and many innovations, ideas and solutions are coming from startups and early-stage technology companies.
In the Australian market, there is often a gap between the technology community, potential investors and end users – exciting, market ready solutions are being developed every day, needing early-stage funding, industry contacts and market guidance. The Energy and Mining Technology Investment Summit has been conceived and designed to close the gaps between the technology, industry and the investment community.
The Challenge 
Startups Unearthed was a global innovation challenge open to all innovators, startups and entrepreneurs across the world with ideas, solutions and technology that has the potential to deliver disruptive or significant impact and innovation to the mining and energy sectors. 
To enter the challenge, innovators were asked to showcase their business and demonstrate how their novel solutions and technology will positively impact the mining and resources sector. Entries were assessed on several criteria including potential impact, innovation, feasibility, environment and overall submission quality. 
The winning finalists were given the opportunity to pitch their businesses and in front of leading industry executives at the Energy and Mining Technology Investment Summit, and 
raise their profile with global industry leaders and investors. This was a fantastic opportunity for innovators to meet with customers and investors and help boost the progress of their startup.
The challenge held in June of 2021 was hotly contested, resulted in enormous engagement across global innovation communities and delivered high submission numbers. Overall over 80 innovators participated and 26 applications were received, ensuring that selection of the 5 finalists was no simple affair. Here are the 5 exciting finalists from Startups Unearthed 2021:. 
 
The Finalists
Helix Geotech Robot 
Craig Milne, Canada 
Copperstone helps manage liabilities and safety costs associated with tailings ponds by deploying HELIX, a ruggedized, remote, amphibious robot capable of bringing sensors or sampling payloads to hazardous locations.
GreaseBoss
Steve Barnett, QLD 
Designed and built to perform in the toughest environments. GreaseBoss Track and trace technology provides complete visibility over what has been greased and what your trends are.
 Christine Moon and Jacqueline Ramos, USA
BlueSpace.ai is a software company that was founded to solve the "black box" problem of perception and prediction in autonomous driving. 
Autonomous Tracking Frame - EZ Track
 Joshua Pritchard and Oliver Bell, WA 
The Ez-Track system can be easily fitted onto existing conveyors and effectively make corrections to belt drift issues all while the conveyor is live and operational. This is done by the utilisation of 2 sets of Sensors who are constantly reading the belts movement and talking to one another. 
Ultra-low Energy Milling - the Revolution
George Tery and Nigel Bosworth, Canada 
Comminution circuit transformed from the most energy-intense to most energy-efficient process in the processing plant.



Community members 
The Energy and Mining Technology Investment Summit was held in February this year and brought together industry leaders, investors, and experts from around the world, including members of the Unearthed community. Here's what Peter Brady had to say about his experience at the conference:
" The Summit was fantastic!  First I've been with the VCs and Bankers present and I learnt a lot about how they work together and what they look for. 10x returns or change of business, 90% failure on investment but don't use the term failure as these founders usually go straight on to something else that is successful.  25% internal rate of return." 
Peter went on to say  "One of the VCs that was in the mining hardware space even complained that he had too much money and not enough companies to invest in.  So if people are making physical machinery (AKA Deep Tech) there are investors looking for you!"
You can learn more about the ECN, MIN and the Summit at the links below:
Unearthed is proud to bring innovative startups in front of the leaders of the mining and resources industry. With our participation at the Energy and Mining Technology Investment Summit, and the Unearthed Startups challenge, we aim to close the gap between the technology community, potential investors and end users. We want to pave the way for startups to get the recognition, opportunities and investment they deserve. 
Challenges like Unearthed Startups are built with the goal of creating connections, contacts, support and relationships for the startups ecosystem. If you want your startups to be showcased, or to create connections with the network of the mining and resources industry, visit our website, for our current opportunities.