Unearthed Perth 2016 - the biggest Unearthed Hackathon so far, featuring challenges from Woodside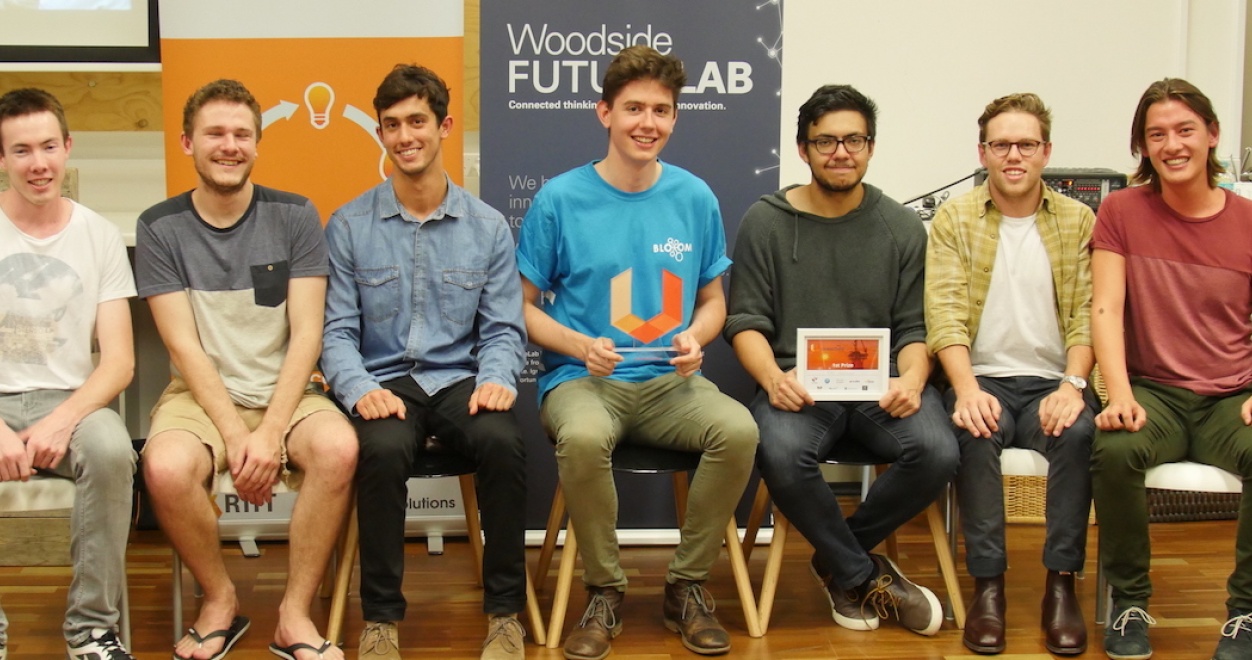 From 8-10 April, Unearthed hosted its third Hackathon in Perth at the home of WA tech startups - Spacecubed.
It was another non-stop event that saw 105+ participants crack problem sets from oil and gas giant Woodside. Over 80 observers watched on across different stages of the weekend as the teams went through their paces developing future technologies for the oil & gas sector.
Supported by tech partners Cisco, Amazon Web Services and acQuire, 22 teams built prototype technologies that were pitched directly back to industry on Sunday 10 April. With judges spanning a wide range of backgrounds, it was tough selecting an overall winner that accurately addressed the challenges and showed a promising stage of development.
"Unearthed is exactly the sort of collaboration NERA is seeking to foster for the Australian energy resources sector. By connecting high-tech innovators with industry operators Unearthed is a catalyst for building a globally competitive, growing and innovative industry.

- Miranda Taylor, CEO, National Energy Resources Australia (NERA)
---
Woodside Support
Unearthed continues to bring major industry players into its Unearthed events, this being the first time that an oil & gas focused hackathon was with Woodside as the key partner. As part of its innovation push, Woodside will look to work closely with promising teams from Unearthed Perth and support the next phases of development. Each promising team will receive feedback from senior executives and problem/challenge owners from Woodside.
Winners
1st Prize: $2500 + $3000 AWS Credits
Fat Controller. Challenge: Vessel Optimisation.
A dynamic system for optimising vessel packaging and scheduling based on evolutionary algorithms generated from demand for Woodside's supplies, which aim to minimise wasted deck space.
Team members: Adrian Petersen, Alex Khor, Dylan Johnston, Ilyas Ridhuan, Mark Shelton, Michael Ford and Tom Smoker
2nd Prize: $1500 + $2000 AWS Credits
Bank Holiday. Challenge: Vessel Optimisation.
Team Bank Holiday developed Ship Stream, a platform to produce vessel schedules using a optimisation algorithm. The platform goal is to free vessels for full days so they can be re-leased to other companies while still satisfying all delivery requirements. As more companies use the platform, the boat pool size will grow and the opportunity for optimisations would be improved.
Team members: Al Harvey, Ben Dougherty, John Vial and Michael Evans
Young Innovator Award: $1000 + $1000 AWS Credits
NoReturnsDT. Challenge: Returns Rationalisation.
The NoReturnsDT tool is a decision tree tool to predict which parts will be returned. It does this by parsing current data, analysing the data and visualising it to identify high likelihood returns.
Team members: Abdul Aziz, Ashwin D'Cruz, Melinda Hodkiewicz, Rohan Mehra and Tom McKeon
CIIC Prize: Smart Wearable Watches from Cisco IoE Centre
OnTrack. Challenge: Fitness for Work.
Ontrack developed a tracking system visualisation using RFID tags to plot, track and monitor the OH&S of individuals. Using data collected from fatigue monitoring, hours worked and general well being this solution identifies individuals who were at high risk and communicates with them in real time, prior to an incident occurring.
Team members:   Daniel Narayan, Oliver Wasse, Ricky Baharwal, Sarada Lee and Sean Driver.