Unearthed Perth Winners: Exploration Targeting using Signal Processing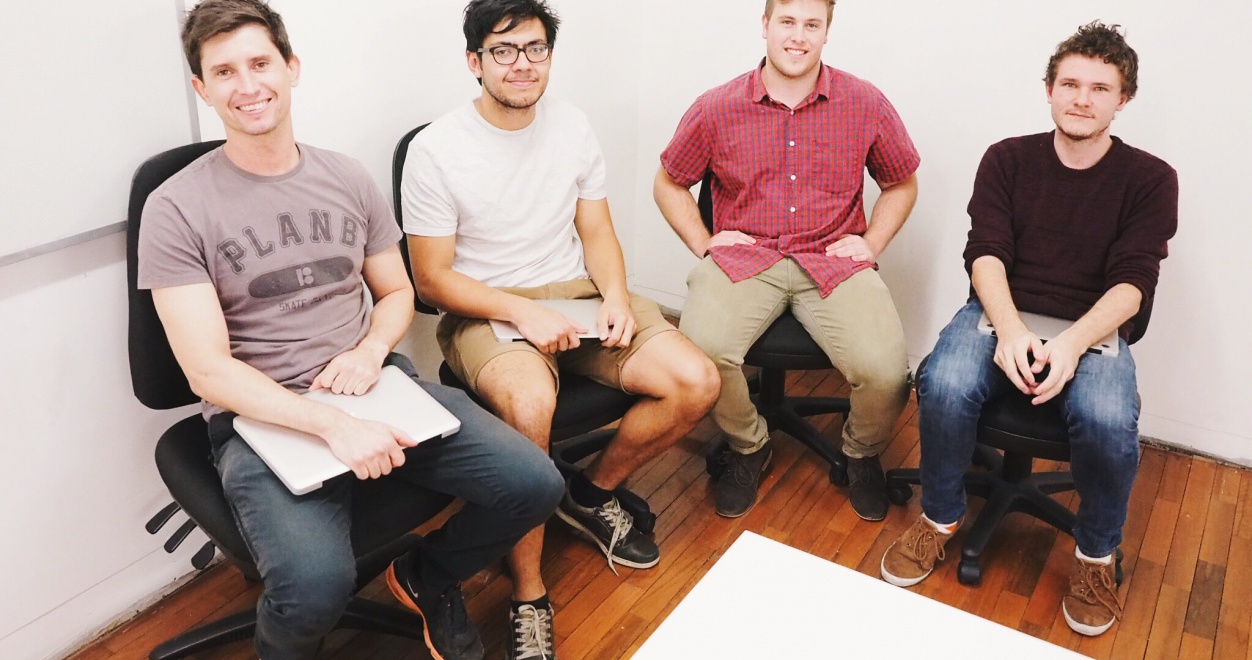 The first Unearthed event of 2015 took place on March 20 - 22 in Perth.
80 innovators built 15 prototype solutions to resources sector challenges across the weekend. They were helped along by a fantastic group of industry mentors who provided expertise and advice.
8 of the 15 teams were invited to make detailed follow-up presentations to companies that saw their pitches at the event.
First prize was awarded to team 'J-Bay', Merrick Cloete, Dylan Johnston, Ilyas Ridhuan and Corne Fourie, for solving a challenge submitted by Iluka Resources. Iluka wanted to understand how machine learning might improve their existing method of identifying mineral sands exploration targets.
Team J-Bay employed signal processing and analysis to identify exploration opportunities in mineral sands. The panel of industry and tech judges highly praised the unique approach and objective results delivered by J-Bay.
We sat down with Merrick Cloete to see how his team was progressing following their win in March.
---
Q. Could you give us a quick description of your prototype and of the approach that you took?
A. We tried to take a different approach to one suggested by the scope of the problem, which focused on machine learning. We figured that if you're just looking at contours or patterns on a map, you can actually take a much more analytical approach.
That's when we stumbled across [our idea of] turning a map or a part of a map into a signal and then using signal processing techniques to solve the problem at hand.
Q. In one sentence, could you describe the backgrounds of each group member?
A. I studied computer engineering, physics and mathematics, Dylan's background is in physics and computer science, Ilyas' in physics and computer science and Corne's in civil engineering and computer science.
Ilyas and I studied together in high school and then we met [our other team members] through college – we were all living together at one stage.
Q. Describe your experience working in the resource space. Did you encounter any challenges?
A. Working in the resource industry is interesting and it's definitely very different to straight computer science or programming. After working in the industry for a year, I've found is that there are number of problems that haven't had been approached in a way that would be quite common in mathematics or computer science.
There a few processes that are done in a certain way just because that's how they've always been done. I wouldn't call it traditional but things are quite set in their ways. It's always interesting to come up with a new approach that works better and it's surprising that people had not previously thought to approach the problem from that particular angle.
Q. What impact could your prototype hold for the industry? Do other industries use this current approach? To what outcomes?
A. It could accelerate the way companies are able to identify potential areas of deposits. Our prototype would automate the process, which currently involves people physically looking for the deposits. A job that may take 20 people months or even a year to do, could be done in a far shorter time and with significantly less human capital [by using our prototype].
This could really open up project pipelines for a lot of companies. The resources diverted from seeking the deposits could be implemented in actually developing the sites. No other industries we know of are currently employing this technology.
Q. What is the potential future of your prototype?
A. At the moment, we're looking at commercialising it. At the same time however, we are considering of using it ourselves and seeing if we can purchase some tenements. It's all up in the air at the moment.
Q. Finally, what tips can you give to future participants at Unearthed hackathons?
A. In the first half of the first day, take it reasonably slowly and have a look at all the problems. Try not to rush into anything too quickly. I guess it might be a little contradictory, but if you do feel that you might be on to something then push ahead with it.
You only have two and half days to complete the competition so if you intuitively feel inclined towards a particular challenge, it's worth putting your time into it and really pushing on with it to get it up and going.
---
Related News: