Unearthed Sydney to boost collaboration and accelerate commercialisation of technology for Mining and METS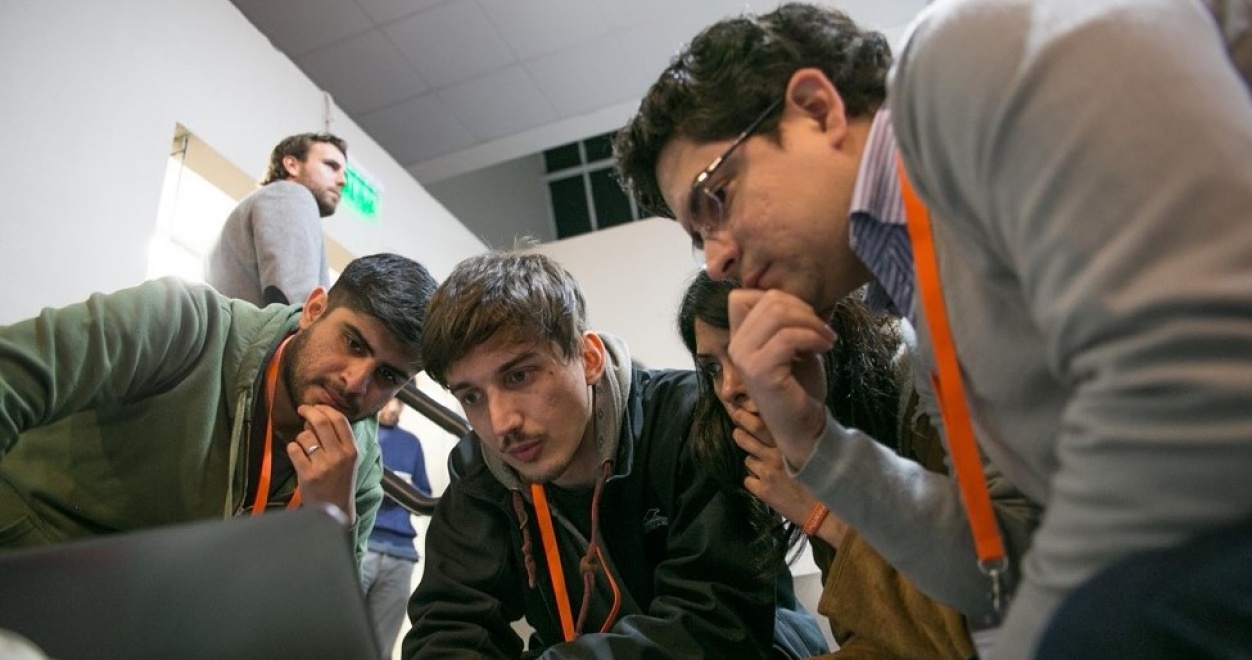 Unearthed returns to Sydney this year for the third time with a resources industry hackathon that will be held from 25 – 27 August at financial technology hub, Stone and Chalk.
With a focus on the Mining Equipment, Technology and Services (METS) sector, the hackathon will connect approximately 100 innovators to METS companies, produce around 20 prototype technology solutions to challenges from METS and mining companies, and highlight the capabilities of METS companies to potential industry customers.
Highlights:
Boart Longyear, Mine Vision Systems, NSW Government and Rio Tinto will provide four resources industry challenges at the Unearthed Sydney hackathon
The hackathon will provide opportunities for innovators, entrepreneurs and startups to enter the resources industry
First prize winners of Unearthed Sydney will present at the biennial Asia-Pacific International Mining Exhibition (AIMEX) in August
Participants include university students from Australian National University, University of Sydney, University of New South Wales, University of Technology Sydney and University of Western Sydney
"The METS and resources sectors are facing significant change due to the accelerating pace of disruption from technology. Through collaboration, this change can be turned into an opportunity. By sponsoring Unearthed Sydney, METS Ignited is supporting METS companies, industry, startups, innovators and government to co-create on real industry challenges and increase the speed of commercialisation of new technology to the sector" - Ric Gros, CEO, METS Ignited Australia.
"We are excited to be part of this hackathon. Boart Longyear looks forward to getting out-of-the-box ideas and solutions to help our mining clients easily identify and log structural features in rock core. We welcome the participants' ideas and are happy to support them to develop and promote their IP" - Michael Ravella, Director, Geological Data Services at Boart Longyear.
"I'm confident the event will foster new ideas to boost mining productivity, sustainably expand the industry, grow our economy, lift exports and create skilled jobs. In fact, the NSW Government has set its own hackathon challenge to create an open source solution for the industry to share complex 3D geological models and images across NSW. Expanding the amount of quality geological data available nationally and internationally could provide a major boost for mineral exploration and geoscientific research, so I look forward to seeing what the participants come up with" - NSW Minister for Innovation Matt Kean.
Read the full Press Release here.
Download the Event Poster.
Register for the event here.
Thanks to our supporters: Rio Tinto, Boart Longyear, NSW Government, Mine Vision Systems, METS Ignited, Amazon Web Services, SAP, acQuire Technologies, Austmine and Mining3.
Contact:
Hannah Frankish, Marketing & Communications, Unearthed
[email protected] +61 407 702 177
Eunice Ho, Events Coordinator, Unearthed
[email protected] +61 404 449 491