Unearthing Hidden Talent: The Story of Michael Rodda and Caldera Analytics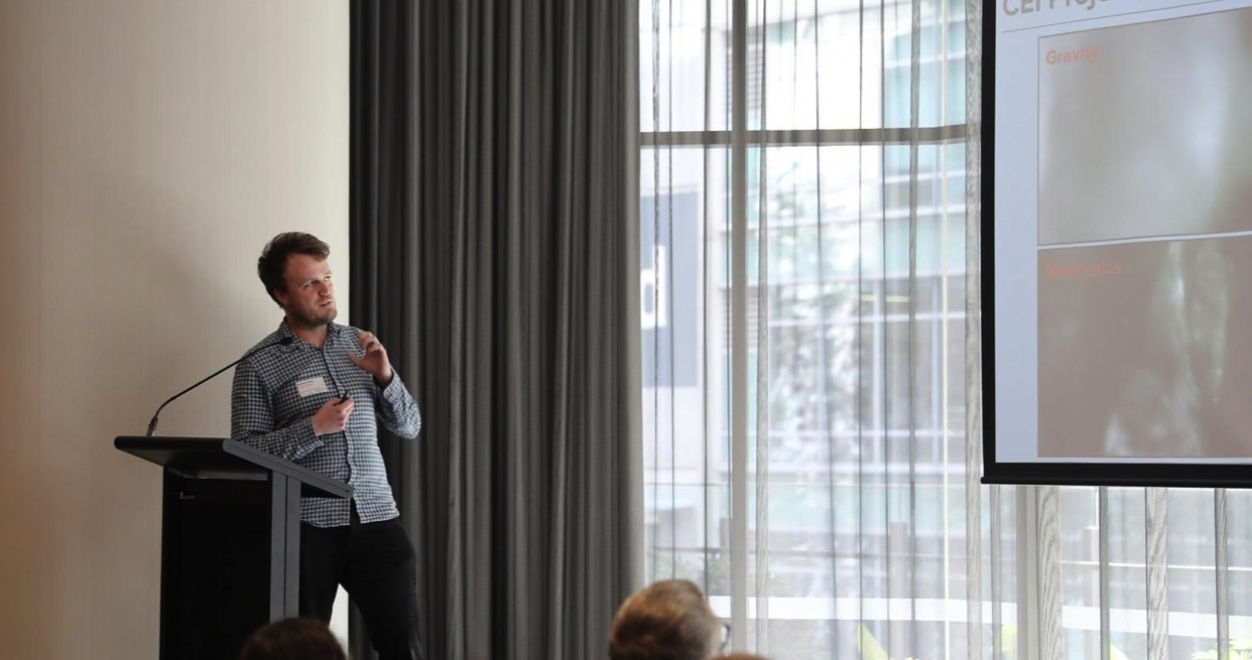 Michael Rodda presenting to the industry at the 2022 QEC Tech Summit
The journey of Michael Rodda and his Melbourne based business, Caldera Analytics, was born via engagement in one of the biggest ever Unearthed challenges! It had huge engagement from around the globe and offered up a substantial pot of prize money for the selected team of data scientists who delivered the best fit solution.
 
The Explorer challenge was delivered by Unearthed with industry partners

OZ Minerals

, who were searching for innovators to engage and assist them to find new exploration targets within the Mount Woods Project, surrounding the Prominent Hill copper-gold mine, in South Australia. The

exploration

team at OZ Minerals, in a radically different approach to the sometimes closed off mining sector, handed over 2 terra-bytes of data to interested innovators, to allow the best possible outcomes!





The incentive to join the dots and unlock value in targeting new, untested possible metals targets, was a cool A$1m prize pot!





Michael and his team dug deep into this data and connected the dots between datasets for a winning submission! Taking out the top prize of A$500,000 when they were selected as the winners of the challenge.





As a result of this, Michael founded Caldera Analytics to build upon the 1st place solution and further refine the use of machine learning for mineral exploration. The initial connection between OZ Minerals and Caldera Analytics from the Explorer Challenge has evolved into a collaborative ongoing relationship that is helping push the boundaries of exploration targeting into the future.
As part of a new series of engagement with our past and present innovators, we sat down with Michael to discuss how the Unearthed challenge process helped him and his business evolve:
Q1) Has the challenge process improved your business projections and outcomes?
"My business wouldn't exist if it wasn't for this challenge. Mineral exploration and data science were quite siloed at the time and this allowed concepts to emerge within this new space, which was extremely beneficial to me and my business!"
 
Q2) When selected by OZ Minerals how did the collaboration and opportunity unfold?
"The challenge was very well aligned with an idea I was working on as part of my Masters studies. Putting this model forward for review and being selected as the winner by an experienced panel of judges gave me the push to work full-time on the concept. It was great to build and maintain a strong working relationship with OZ Minerals through this process."
Q3) Can you articulate your experience with Unearthed and OZ Minerals in one sentence?
I'm incredibly grateful for the original challenge scope to emerge as it was very well aligned with my interests and experience."
 
Q4) How did the Unearthed submission process work for you?
"The Unearthed process was smooth and easy, as there was lots of context to the exact problem that OZ Minerals were looking to solve."
Q5) Would you recommend an Unearthed Challenge to your business associates?
"I would yes but the brief and scope has to be extremely focused for emerging focus areas. This can be hard with data science challenges into new areas."
---
Caldera Analytics was eventually formed from the challenge win and subsequent ongoing industry engagement with the OZ Minerals team.

Michael, who at the time of submission, was finishing a data science masters  and was looking to apply his previous exploration field experience to his new found skillset. He felt the focused challenge aligned with his skillset.

It is amazing to witness the value for both parties that this challenge has delivered and it's a testament to the leading-edge approach of our partners at OZ Minerals, who continually look beyond traditional procurement and engagement models.

"Caldera Analytics is pleased to announce a new agreement with OZ Minerals for the use of Caldera's basement interpretation model outputs. These outputs will be applied to the Mt Isa region for machine learning-assisted IOCG target generation at the province level, quantitatively assessing the prospectivity of the hundreds of untested geophysical anomalies in the region." Announced December 2022 by Caldera

A sample of recent machine learning predictions generated by Caldera Analytics for Strategic Energy Resources' Mt Isa projects, helping de-risk difficult under-cover areas for mineral exploration
 
This story of Unearthing talent, connecting it with verified opportunities within the resources industry and the resulting success for both parties is what we at Unearthed is always striving for!





Please keep an eye out on our

current opportunities

with a wide range of industry partners across the resources sector.





Thank you to Michael for taking the time to reconnect for this piece.

Michael Rodda - contact details:

[email protected]

Michael Rodda - LinkedIn

Caldera Analytics - LinkedIn

Caldera Analytics - Web