Unearthing the Power of A.I.: SIG Machine Learning's NEXGINEER™ Technology Revolutionises Energy and Resources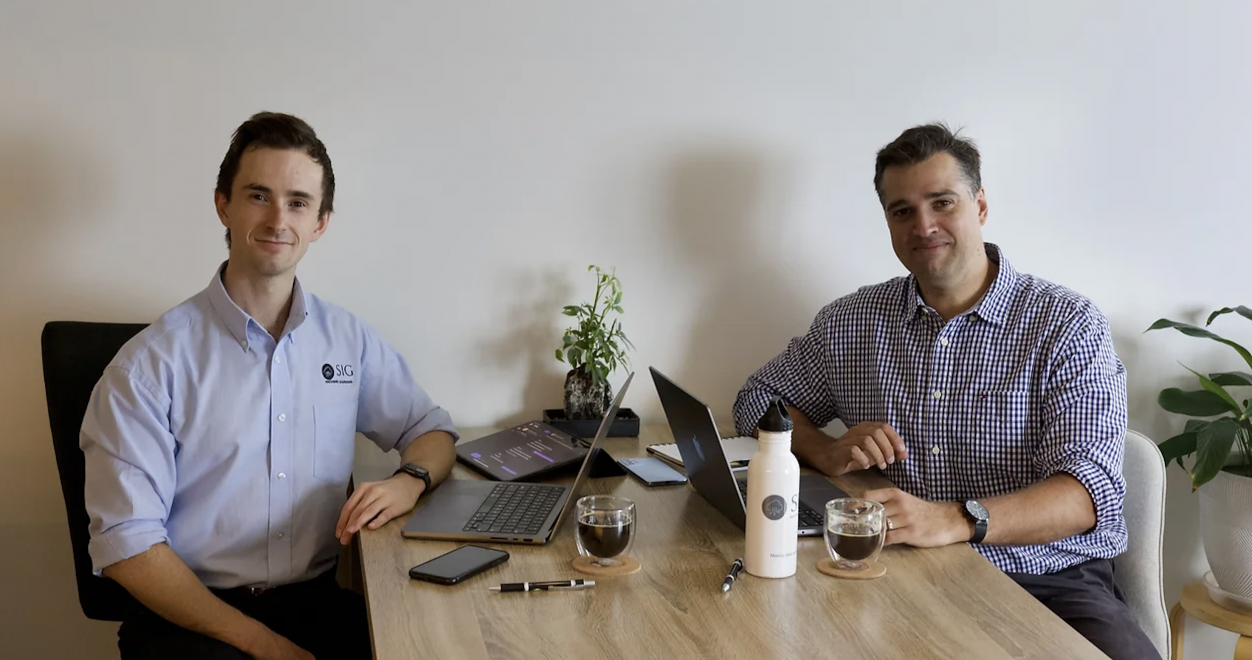 Meet SIG Machine Learning (SIG ML), the Australian A.I. start-up revolutionising the energy and resources industry with its groundbreaking NEXGINEER™ technology.
Industry veterans and data science wizards, Sam Bost (Founder) and Jackson Searle (Analytics Engineer) are driving operational efficiency and sustainability for a cleaner energy future. 
In the energy and resources industry today, it has never been more crucial to be driving more efficient and sustainable asset operations. SIG ML was founded on the conviction that more can be done to enable front-line teams with emerging technology.
SIG Machine Learning Pty Ltd. is changing the game with its NEXGINEER ™ technology, a suite of purpose-built A.I. applications. After delivering successful A.I. projects for multiple major energy and resources companies over several years, SIG ML now offers solutions to some major, common industry challenges.
Hidden Inefficiencies Unveiled
Traditional asset operation without Industry 4.0 technology can lead to hidden inefficiencies. NEXGINEER™ tackles these problems by merging machine learning and discipline knowledge, promoting productivity and sustainability while reducing operating costs. NEXGINEER™ helps to make assets smarter and operations safer and easier. The applications within the NEXGINEER™ suite were created to support exploration (e.g. using machine learning in mineral exploration) and asset operations (e.g. enabling smart asset operations in oil & gas and mining).
NEXGINEER™ Key Capabilities:
Intelligent Control

Predictive Operations & Maintenance

Decision Support Systems

Process Automation
One notable application is the SmartPCP™, an A.I.-augmented Advanced Process Control (APC) for artificial lift systems in oil and gas assets. SIG ML is a pioneer in integrating A.I. into control systems at scale in the Queensland upstream gas industry.
Transformational Results
Clients report engineering time savings, production improvement, equipment reliability enhancement, and reduced power consumption and emissions. SIG ML's "triple-five" target aims for a 5% improvement in three or more key value drivers: production performance, engineering time, equipment reliability, and power consumption.
Sustainability Focus
SIG ML stands out with its commitment to sustainability, accelerating net-zero goals through emissions reduction, energy conservation, and waste minimization. A 1% efficiency boost can power thousands of homes. Industrial clients have decreased their energy usage by over 5% using NEXGINEER™ applications while maintaining or improving production performance.
What Sets SIG ML Apart?
The company's industry experience and unique software offering drive its success in solving high-value operational challenges. Industry-experienced team members, international data science competition victories, and robust technology partnerships set SIG ML apart from competitors.
Sam (left) and Jackson (right)
 
Embracing SIG ML's innovative NEXGINEER™ technology can unlock new levels of efficiency and sustainability in the energy and resources industry. By partnering with SIG ML, companies can transform their operations for a more prosperous and environmentally responsible future.
 
Learn more about their company at sigmachinelearning.com.

Explore their experience and expertise on LinkedIn: Jackson Searle and Samuel Bost.