Unearthing: Rockburst Technologies dramatically reduces comminution energy requirements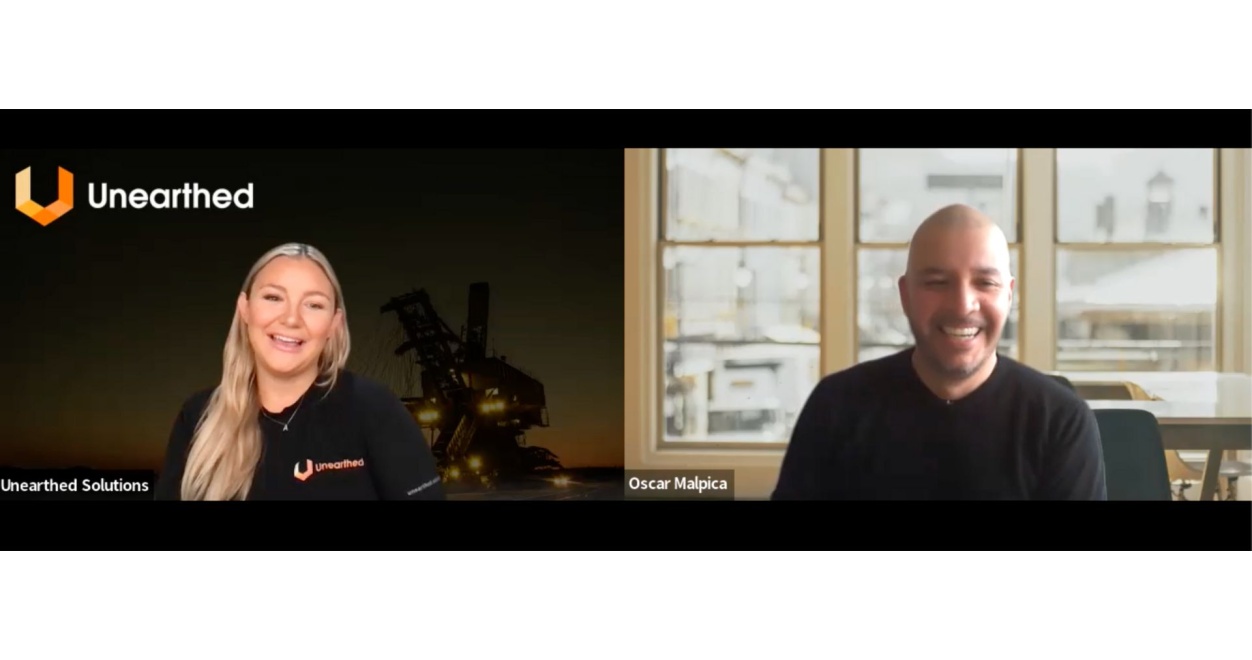 By Alexandra Dumas
"We are observing early evidence of 50% energy savings compared to traditional comminution processes."
At Unearthed, we are committed to being at the cutting edge of the mining industry developments and identifying emerging technologies that can revolutionise the sector. With a strong focus on sustainability, we continuously explore innovative solutions to pay the way for a greener future in mining. This time, we sat down with Oscar Malpica to discuss his pioneering company with a bold mission to reduce emissions in the comminution process.
Rather than relying on energy-intensive compression methods, this approach will use carbon dioxide (CO2) to fracture rocks.
By doing so, Rockburst Technologies can substantially reduce emissions. The Australian Renewable Energy Agency (ARENA) reported in their 2021-2022 findings that the mining industry accounts for over 40% of Australia's total energy consumption. Therefore, reducing electricity usage with the new technology can align closely with their sustainability objectives.  
Rockburst Technologies was recently awarded in the Unearthed Thinking Critical South Australia Challenge in collaboration with the South Australian Government. 
In this article, we will explore the work of Rockburst Technologies and the potential of their innovative comminution process.
How does it work?
Rockburst Technologies harnesses waste gas as an energy source using a carbon dioxide pressurised closed-circuit system. This innovative approach aligns with the principles of carbon capture, use and sequestration (CCUS), which are paramount in mitigating the environmental impact of mining operations.
The closed-circuit usage of CO2 revolutionises rock breaking and paves the way for sustainable practices contributing to a greener future. This emerging field can unlock many advantages - including reduced energy requirements in the mining comminution process, reduced cost and overcoming environmental issues.
This innovative method not only yields significant energy savings but also leads to a remarkable reduction in emissions. Currently, comminution makes up 1.3 per cent of Australia's total electricity usage in mining operations.
In an area of mining operations with minimal innovation, it is refreshing to see this emerging technology develop.
The inception of using CO2
The idea of using CO2 for rock breaking originated from a previously explored concept employed in the food and beverages industry, aimed at breaking up food particles. Building upon this idea, Rockburst's CTO and inventor of the company's flagship technology, Cliff Edwards recognised the potential of using the gas for the purpose of rock fragmentation.
Originally, Oscar Malpica, Rockburst's CEO and team considered the mining industry following their engagement in an open innovation challenge. This approach showcases the forward-thinking mindset and entrepreneurial spirit driving innovation in mining.
Besides that, their resounding success in the 2021 open innovation initiative Thinking Critical South Australia, supported by the South Australian Government in partnership with Unearthed, has garnered widespread support and recognition for their great work. Rockburst Technologies is now positioned to further enhance South Australia's critical mineral ecosystem by securing incentives for the open intonation initiative. The challenge focused on growing the state's critical minerals processing and manufacturing capabilities, and enriching the sector, we want to attract the best, most innovative and forward-thinking individuals and companies to South Australia.
Summary
The innovative use of CO2 in the comminution process could represent immense advancement in sustainable mining practices. The reduction in emissions not only contributes to combating climate change but also aligns mining operations with evolving sustainability standards.
Rockburst Technologies' approach to the CO2-based rock-breaking process provides much-needed innovative thinking in an area often overlooked in the mining value chain. Their pioneering work could contribute towards a more sustainable future for mining operations worldwide.
Get in touch with Rockburst Technologies here. 
We would like to thank Oscar and his team for taking the time to discuss with us. We are proud to have been part of their innovation journey and will keep a keen eye on their development here in Australia, and all over the world.
Watch the interview here.