What makes a great submission video?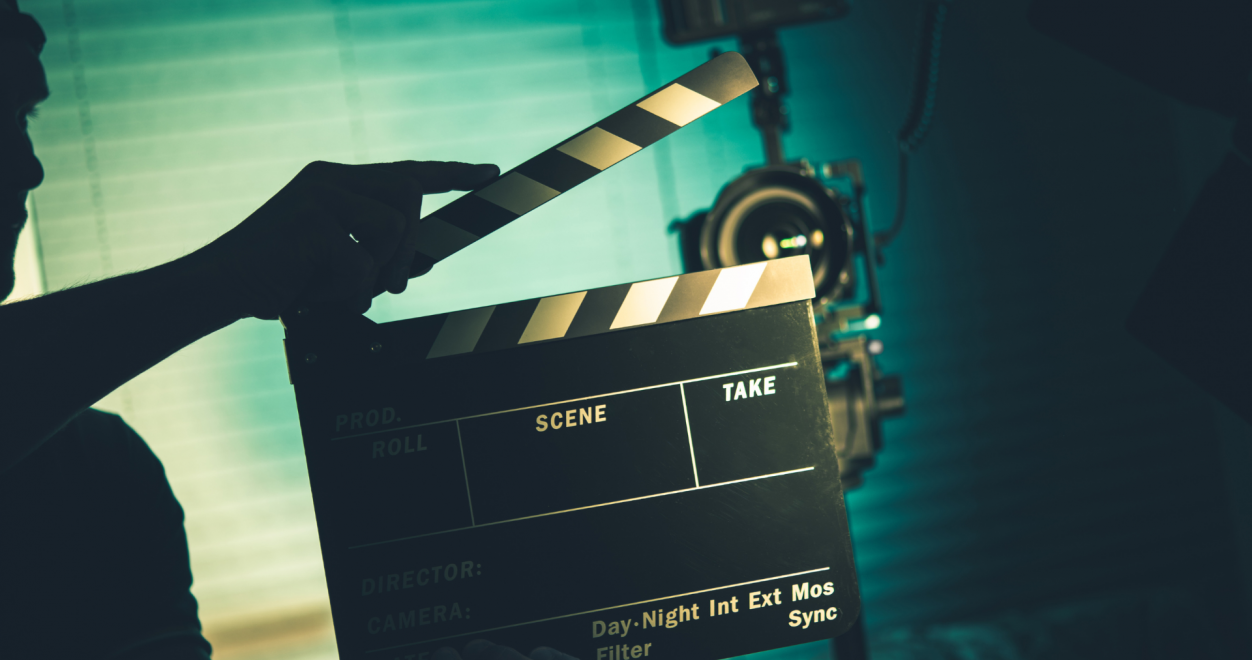 Wow the judges with a polished submission video
At Unearthed, we're in the business of pairing digital geniuses from around the world with large players in mining and energy, to provide solutions to industry problems. So we know full well that data, processes, technology and innovation can be difficult to present in a captivating, unique way.
With the TAD Open House challenge that's just launched, we're here to tackle what will, for some, be the most challenging aspect of their entry: the submission video.
In specific reference to the TAD Open House, a video submission has been requested as part of the shortlisting process. If you want your proposal documents to be reviewed in detail, a good-looking video is your ticket to get there.
Hungry for the winning submission?
Being able to produce a high-quality pitch video is a priceless skill that will serve you all through your career. For the TAD Open House Challenge, we are asking submitting participants to create a single 3-5 minute video that tells us about your solution and team. 
Submission videos are, generally speaking, judged on their content and not aesthetics.
This having been said, there's definitely a difference between a great submission and one that doesn't reach the next round. Most participants record audio over a presentation on-screen, and in fact, this is among the clearest ways to articulate your proposal, provided you have structure.
Introducing the submission-video sandwich:
Delicious top bun




Here's where you introduce yourself and your team, perhaps with a short and sweet bio for each person. What are you discussing today? And in what order?




 

Tasty tomato




Here's where you should introduce your approach and methodology. Lay it out clearly, in a logical flow that is easy to follow




 

Fresh lettuce




Time to back yourself up! What makes you think that your recommended approach and methodology will work?




 

Succulent meat and cheese




This is where we touch on the juiciest part of your proposal - your targets and what makes them viable. There are lots of ways to visualise data, consider getting creative!




 

Delicious bottom bun




Conclusion time! Summarise what you have spoken about in 3 - 5 clear points, and then give a friendly sign-off to your audience.




 
Now, who's hungry to get editing?!
The software options are endless...
There are many different pathways to a great video asset, depending on how to intend to capture yourself. If you are unsure about how to use a specific application, consider jumping onto YouTube or onto the website for your chosen software package for demos and tutorials.
You plan to film yourself beside your presentation with a video camera:

You plan to film yourself with my smartphone or tablet and edit this footage to include your presentation:

If you are using an Apple product:

If you are using an Android product: 
You plan to film yourself in a lecture format using your computer:
If you plan to film yourself in person, keep it polished
This is general housekeeping, but it really helps to give your video a polished 'edge' on a less thought-out production:
Dress for the job you want - literally. For instance, if you are a finalist for the

Think & Act Differently

TAD Open House

powered by OZ Minerals

, you'll be speaking to their teams as your potential partner in future.




 

Lose the sunglasses and any reflective surface in which the audience can see your camera equipment.




 

Choose a clean space for filming. A light, naturally-lit space can reduce your requirements for superficial lighting. Don't forget to set the white balance on your recording device before you press 'record'.




 

Is the space you've chosen for filming quiet? Even an intermittent sound like a dog barking or a car horn can really throw off your audio vibe so try to sound-proof where you can. Turn off fans and noisy appliances, and it is always best practice to record some white noise in the exact same environment before you start so that you can sample this between audio tracks in the editing suite.




 

Your body language matters. To show confidence, try to dry your shoulders back whilst speaking, and lift your chin towards the camera. 
No camera? No problem. Smartphones are perfectly capable of recording the perfect submission video, but you may wish to look into setting up a proper tripod to avoid an unstable visual or 'selfie arms'. 
Framing is critical
In the film and photography industries, this is referred to as the 'Rule of Thirds':
Source: Premium Beat
These guiding lines you're seeing over the subject's face aren't a coincidence - this shot was framed with intention. As a guiding principle, one of those vertical lines should line up with the key thing you'd like your audience to watch. An intersection of horizontal and vertical lines should be where a specific point of interest finds itself in your frame, for example, your face!
We suggest standing to one side of the frame, facing your camera. Provided you apply the rule of thirds, it doesn't matter what distance you are standing from the camera as you'll always be framed to perfection:
Let's talk about specs, baby.
For your TAD Open House submission video to really shine, we recommend adhering to the following video specifications:
No more than 5 minutes in length

4:3 Landscape aspect ratio

Closed captions are recommended but not compulsory

Upload your video online (GoogleDoc, Youtube, Vimeo, you decide!). It is way easier to share a link in your submission, and don't worry you can make it available only for the reviewing panel.




 
Don't forget,

The TAD Open House is always open, so you can submit your idea at any time. Our expert panel reviews submissions every quarter. 
If selected, you will receive feedback, funding and collaborative support through our Acceleration program to help you de-risk your most promising ideas, regardless of the maturity or technical readiness of your solution. 
If you need a helping hand with your submission, you can reach out to fellow competitors and Unearthed moderation staff on the challenge Forum. You can also visit the challenge's website page or email us at [email protected] - we're here to help!