241 ways to skin the minerals exploration cat – Explorer Challenge Data Science Stream results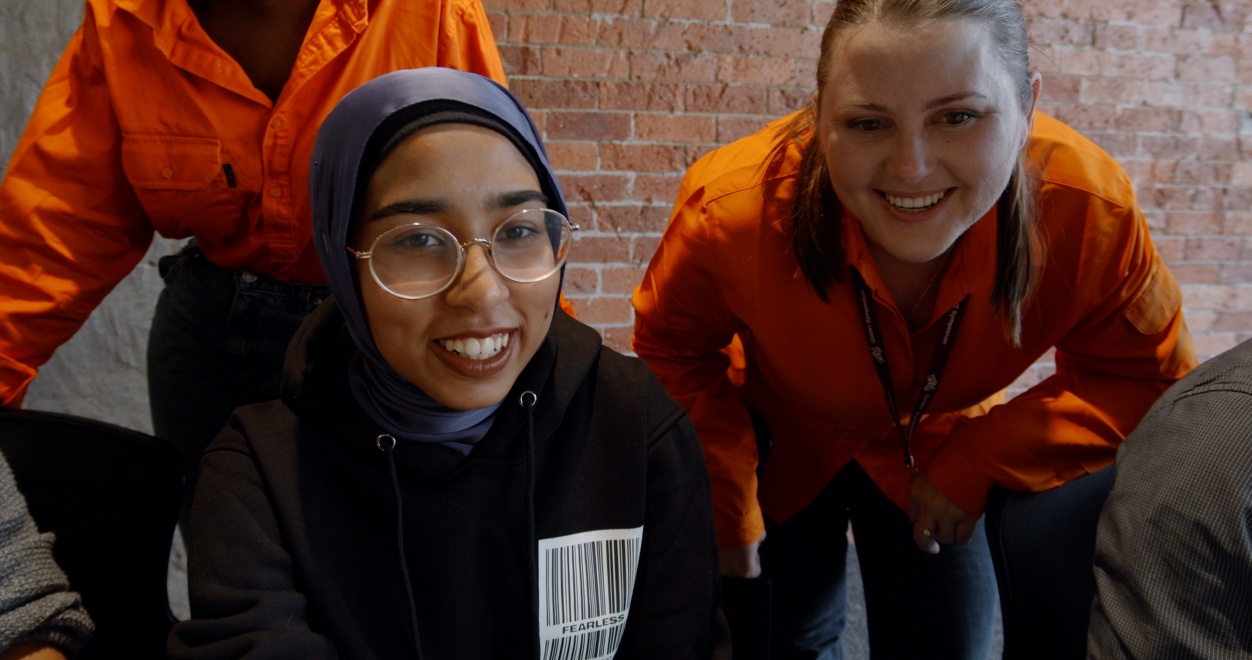 OZ Minerals and Unearthed have today announced the winners of the Data Science stream of the Explorer Challenge. Congratulations to Couched in Uncertainty (Australia), Heng and Low (Singapore) and Avant Data Solutions (Australia) for taking out the top three prizes and for developing models that were able to predict the type and location of known mineral deposits across Australia in four short weeks.
The Data Science stream of the Explorer Challenge closed in April 2019 and was designed for teams to build and train machine learning models to predict mineral occurrences across Australia. The competition attracted data scientists from different disciplines to develop and test a range of models and their applicability to mineral targeting.
Over 400 data scientists and innovators from 36 countries submitted a diverse range of model solutions, including innovative preprocessing methods for geological data, to incorporate new data fusion and encoding methods for ingesting into machine learning models," said Unearthed Data Science Lead Jess Robertson.
In just four weeks, teams were able to deliver predictions over tens of thousands of layers of data, demonstrating that complex and multi-layered geoscience data can be accessible to, and approached by, data scientists who may not have geological knowledge. Being able to open up the challenge of exploration targeting to multiple disciplines gives the mining industry a distinct advantage in access to new and variable skills and technologies.
The models developed during this first phase will now be used by the teams to generate final predictions and submissions for the main Explorer Challenge, which closes 31 May 2019.
In February 2019, modern mining company OZ Minerals partnered with energy and resources open innovation platform Unearthed to launch the Explorer Challenge. The challenge is a unique, online crowdsourcing competition, calling for geologists and data scientists to develop ground-breaking approaches to identify exploration targets at a site near OZ Minerals' Prominent Hill copper-gold mine in South Australia. The competition has a A$1 million prize pool.
The Explorer Challenge seeks to test how the global mining sector can leverage data science to address the difficulties of mineral exploration. Economic mineral deposits are exceedingly rare and difficult to locate. This problem is exacerbated by often long exploration lifecycles.
Data science approaches such as these will increase discovery rates while reducing the time, cost and environmental impacts of mineral exploration. The Explorer Challenge offers an opportunity to demonstrate the value of data science to industry," said Unearthed Industry Lead - Crowdsourcing Holly Bridgwater.
1st Prize (A$30,000): Couched in Uncertainty
2nd Prize (A$15,000): Heng and Low
3rd Prize (A$5,000): Avant Data Solutions
---
1st Prize Team: Couched in Uncertainty
Hugh Sanderson and Derek Carter
Location: Australia
Background: Hugh Sanderson is freelance programmer, with an interest in Artificial intelligence (AI)/Machine Learning (ML), and Derek Carter has a background in surveying, GIS and mining.
We are on the edge of a huge revolution in mineral exploration, with machine learning at the centre. Some of the deep learning techniques we used here have only been available for a year or two, and the science is changing rapidly, so it is an exciting time to be in the field," said Hugh.
---
2nd Prize Team: Heng and Low
Cher Keng Heng and David Low
Location: Singapore
Background: Formally trained in electronic engineering, David Low made a career switch to data science eight years ago. He is now co-founder and Chief Data Scientist of chatbot startup Pand.ai and guest lecturer at the National University of Singapore. Cher Keng Heng began his first job as a computer vision engineer in 2001. Recently, he left his company and started a freelance business in providing deep learning algorithms.
I enjoyed the Explorer Challenge a lot and I am taking part in the main competition as well. This time, besides taking care of modeling the above mentioned uncertainty, I will also be teaming up with geologists. With their help in domain knowledge, I hope to come up with a more reliable solution," said Heng.
---
3rd Prize Team: Avant Data Solutions
Andrew Vinciguerra and Zhen Wang
Location: Australia
Background: Andrew is a full-time chemical engineer, and a part time developer. Zhen Wang is a Data Scientist at Avant Data Solutions, a bespoke machine learning consultancy.
Our approach was focused mainly on understanding the data, how to best use it and interpreting the results, and the same methodology will be applied to the main competition. The data stream gave us a nice way to pull and collect regional magnetic, gravity, and remote sensing data all over Australia which saves a decent chunk of time and can be carried over to the main competition," said Zhen.
---
Highly commended: Houston2012J
Jingbo Liu
Location: United States of America
Background: Jingbo is a data enthusiast with broad interests in statistics, machine learning, deep learning and exploration geophysics. He has 13 years hands-on experience of data acquisition, cleaning, and quantitative analysis, Jingbo is currently a Data Scientist with Shell.
The problem is challenging because of the strong uncertainty in input measurements and strong uncertainty in the correlation between inputs and final predictions. However this challenge is not new, especially in space exploration and earth science. This competition presented a great opportunity to expand my knowledge in mineral exploration and get to know other data scientists and organisations in the industry," said Jingbo.
---
Highly commended: Depex
Evgenii Sosnin, Alexander Tsikin and Pavel Goskikh
Location: Russia/Uganda/Kazakhstan
Background: Evgenii, Alexander and Pavel are all friends and geologists, heralding from Russia.
The Explorer Challenge Data Science Stream encouraged us to learn new things. Before the competition, we did not code. Even though we could have asked for the help of professional data scientists, it was more interesting to try it by ourselves. Apart from coding, our biggest curiosity was to perform analysis on thousands of mineral deposits when we usually only work with dozens," said Evgenii.
"We are deeply grateful to Unearthed and OZ Minerals for such a wonderful challenge, for the opportunity to take part in it, and for all the feedback you provided us with the highest professionalism. We look forward to future challenges," said Evgenii.
---
Congratulations to all of the teams who submitted 241 model attempts in response to the Explorer Challenge: Data Science Stream. We wish all 407 participants the best of luck in their future data science adventures and look forward to seeing how their models perform at the task of predicting exploration targets in the main stream of the Explorer Challenge. To stay in the loop with developments on the A$1 million journey to discovery with data, including the winners announcement in June and results of the drill-testing of top targets in the second half of 2019, visit: https://unearthed.solutions/u/competitions/explorer-challenge.