Back to the Future (Of Mining): Our Recap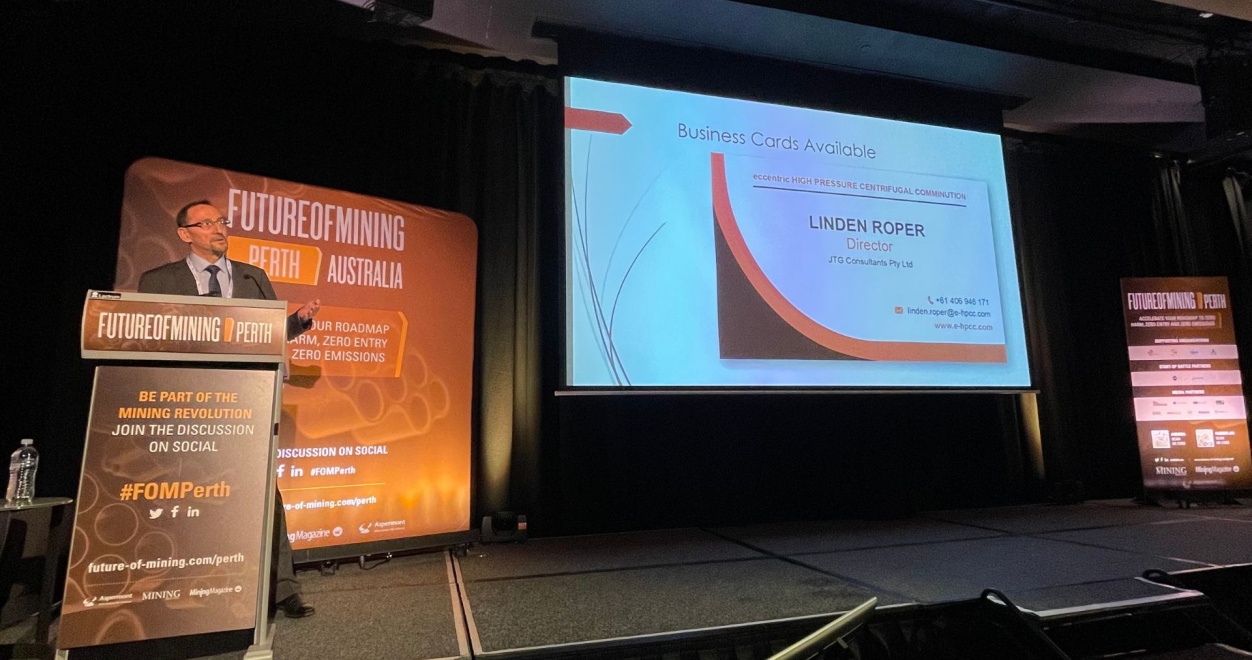 By Alexandra Dumas
Future of Mining hosted the first-ever Future of Mining Perth Conference and brought together mining operators, visionary startups, and cutting-edge technology. The annual event, themed "Technology, Innovation, and Digitalisation," highlighted the transformative power of innovation in steering the mining industry towards a sustainable future. 
At Unearthed, our mission is to unearth emerging technologies to drive sustainable production of critical resources.
We are committed to being at the forefront of mining technology research, discovery, and exploration. We understand the crucial role that the mining industry plays in providing critical resources to the world, and we are here to assist our partners in ensuring the industry progresses with sustainable practices.
Our Pitch Battle
The highlight of the conference (according to us) was the Unearthed Pitch Battle, a competition where selected startups from our community showcased their innovations to a live and online audience. 
This was their chance to raise their profile with global industry leaders, decision makers and investors at the conference.
Among the contenders, one name stood out – Linder Roper, Director of JTG Consultants Pty Ltd, emerged as the winner of the pitch battle. His technology and pitch encapsulated the very essence of the conference's focus. 
Linden introduced the eHPCC™ (Eccentric High Pressure Centrifugal Comminution), a mining technology that integrates processes to efficiently extract minerals. This approach promises significant energy savings, reduced costs, and a smaller environmental footprint compared to traditional methods. By breaking down rocks, sorting minerals, and releasing valuable minerals from various ores in a single machine, the eHPCC™ has the potential to advance mineral processing, reducing energy requirements by 25%-50% and capital expenses. A game-changer indeed!
Our Discoveries
But the excitement didn't stop there. We got the chance to discover three companies at the conference, each improving the industry in their own way:
Phoenix Tailings
Phoenix Tailings, a Techstars Boston 2020 alum, aspires to be the world's first fully clean mining and metals production company. Their ingenious approach involves harvesting value from mining waste to create zero-carbon emission metals, including rare earth metals, iron, PGMs, and pigments. Their mission is to create a sustainable future by unlocking the full value of natural resources with zero-waste technology. Explore their journey at Phoenix Tailings.
Luminary
Luminary is on a mission to elevate self-awareness and emotional intelligence in the workplace to maximise performance and evolve corporate culture globally. By helping leaders in the mining industry develop their emotional intelligence, they aim to transform performance and bring happiness from work back home. Luminary's work is driven by the belief that by changing corporate culture, we can change the world for the better. Dive into their transformative work at Luminary.
Drone Deploy
Drone Deploy offers innovative drone mapping solutions for mining and quarries. They utilise aerial data to enhance efficiency and accuracy in stockpile management, inspections, and excavation while prioritising safety and compliance. Their technology is used by thousands of companies across construction, oil and gas, and renewable energy sectors to streamline their operations. Discover more at DroneDeploy.
Our Learnings
The Future of Mining Conference was not just a platform for showcasing innovations; it was a fertile ground for learning and growth. Here are some of the key takeaways that left a mark on our perspective: We recognised the limitless potential for innovation in mining. From advanced mineral processing technologies to companies turning waste into valuable resources, the possibilities are limitless. Mining is no longer just about excavation; it's about reimagining the entire
process.Collaboration emerged as a key driver, bridging established giants and startups in pursuit of sustainability. Sustainability is no longer an optional checkbox but a core value that is embedded in the DNA of the mining industry. Equally vital was the emphasis on inclusion and diversity within the industry. Diversity of thought, gender, ethnicity, and background not only fosters innovation but also reflects the diverse communities mining operations often touch.  
Conclusion
The Future of Mining Conference in Perth underscored the industry's commitment to innovation and sustainability. The winner of the Pitch Battle, Linden Roper, symbolises a new generation of mining enthusiasts dedicated to improving traditional methods.
For us at Unearthed, providing a platform for emerging mining professionals to showcase their technologies is a mission we hold dear. Discover more about the innovative startups from the Pitch Battle at the Future of Mining by visiting this link: Unearthed Startups.
We are proud to be a part of this journey and look forward to continuing to unearth innovations that will shape the mining industry for generations to come.
More About The Conference
The first-ever Future of Mining Perth, co-located with MiningNews Select events, concluded successfully, featuring 93 sponsored sessions, 108 speakers, and 1,273 attendees across two enlightening days. 
In 2024, the Future of Mining conference series will continue to shine in Sydney and Perth, boasting an extensive agenda populated by mining's leading thinkers and innovators. They will share insights, present real-world case studies, and discuss the road ahead, shaping the industry's future. Find our more here.