COVID-19 could change the way we work for good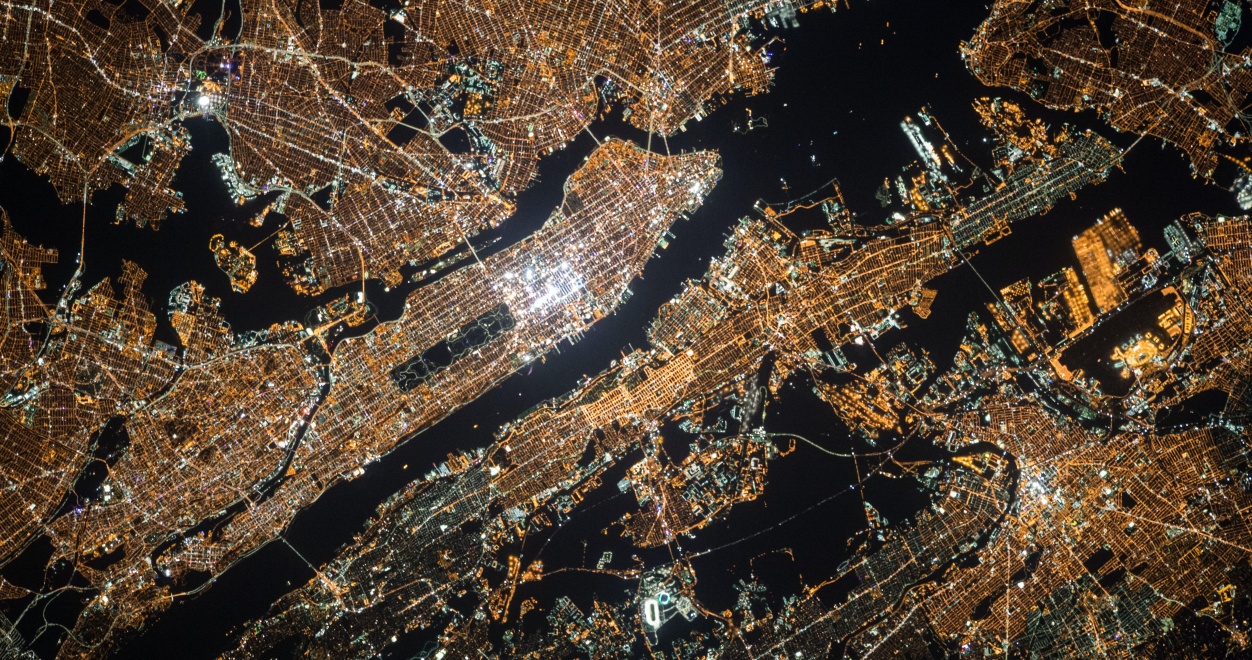 Futurists are rushing to pronounce the end of the cubicle office as we know it, as COVID-19 sweeps the globe and forces employees to work from home. Flipping open a laptop on the kitchen table is the new normal. Face-to-face meetings have been replaced with video conferencing while people balance spread sheets, unsettled children and barking dogs.
It seems a new world has arrived where a utopia of remote working is underpinned by exciting new technologies. Like the rush for food at the supermarket in the days before lockdown, this is a narrative which has found a stronger voice as the pandemic has grown.
But none of this is new.
Smart companies and workers have been embracing these technologies for many years, giving them a competitive edge right now. But their true advantage comes from the changes they have made to their mindset about what work is. And it's vital we all catch up.
COVID-19's changes are permanent. The technologies and practises we are now using are symptoms of deeper changes coming to the world of work, regardless of COVID-19. There's no going back, and it's crucial we acknowledge that.
When Twitter was founded in 2006, it quickly became just another social network. It wasn't until the Arab Spring of 2011, when its 140-character messages helped bring down dictators, that the world saw the true political and social power of the social media platform and embraced it en masse.
In a similar way, it has taken a crisis like COVID-19 to wake us up to the fact that modern workplaces have been in flux for many years. More than 40 per cent of workers in the United States already work remotely at least some of the time, with those working from home four to five days a week jumping nearly 10 per cent between 2012 and 2017. Digital nomads – workers pursuing careers unbound by geographical borders – are predicted to reach 1 billion by 2035.
People are so focused on the idea that COVID-19 is accelerating the popularity of working from home that they're forgetting many have already been working independently like this for years. The big issue now is how businesses can thrive in this brave new world of work brought into sharp focus by COVID-19.
Specialist skills are the future.
Through my work with Unearthed, I have seen first hand what happens when highly skilled people from all around the world focus on a single problem and solve it.The future of work will very likely follow this same pattern, where core teams of employees will manage day-to-day functions while highly skilled specialists are brought in to tackle key issues or projects.
These specialists will be based all around the world and linked to a central hub through the remote working technologies we are seeing in widespread action now. This emphasis on skills will make work much more flexible, as employees are able to nimbly pivot between projects without so much bureaucratic dead weight.
Collaboration will cross all barriers.
COVID-19 will do more than just change the 'location' of where we work; it will prompt many to press reset on entire business models. More importantly, it will have a lasting impact on the demographics of knowledge work – the real paradigm shift in the future of work.
The South Australian government is one institution that has already put this into practice, currently looking to 'crowd source' new mining targets, calling on the world to analyse its open-file geo datasets to help uncover new mineral discoveries.
While many events have been cancelled, coronavirus can't stop this 'virtual gathering' of minds. Based solely online, there are no geographical boundaries or set 'work hours' restricting the ability to tap into this global knowledge base.Competitions such as the COVID-19 Global Hackathon are further proof of this shift.
The online competition brings together skilled workers from across the world to build software solutions that drive social impact, with the aim of tackling some of the challenges related to the current coronavirus pandemic. There are no set formal business hours, or designated offices and no job interviews - just your expertise and ability to collaboratively find solutions.
Not only does 'work' like this completely change this concept of a 5-day working week, it also alters the concept of hiring one person, full-time, on a per annum wage to do the job.
The benefits of this 'future' model extend beyond tapping into a talent pool across different time zones – organisations might even discover the benefits of having fewer or 'no employees' all together.Trust and autonomy will be key.
Bosses have become used to looking over their employee's shoulders as they mirco-manage their businesses.To preserve this style of accountability amid COVID-19, many companies are embracing technologies like Sneek which photograph employee's screens every five minutes to make sure they are working while at home. While this may seem like a good idea in theory, to me the use of this technology to police employee behaviour is driven by old ways of thinking about what work is.
The workplace of the future will be driven by trust and autonomy so skilled people in different places can collaborate on projects effectively. Fundamentally this means shifting the focus from the process to focusing instead on the outcome – judging the finished product rather than policing every step along the way. To shift this emphasis, it's vital company leaders analyse their methods and identify areas they can change to bring more trust and autonomy to employees.
By looking deeply at how you view work, what leadership style you have and what it means to be an employee, you will be embracing ways to improve your workplace with new and flexible methods of production.
Offices of the future.
Increased autonomy, flexibility and productivity are some of the benefits the remote work model has already established, with one study by Oxford Academic revealing a 13 per cent increase in staff performance when working from home. Greater job satisfaction, lower absenteeism and turnover, as well as lower levels of stress are other benefits widely publicised in the media.
Equally, it's been said that extended periods of working from home can lead to people feeling socially and professionally isolated. There's also a higher chance of burnout, with some remote staff feeling like they're 'always at work'.
Our companies – their culture, processes and technology – will have to change substantially to make the switch to complete remote working. But once the change has been made, this new ground will pave the way for incentives that will create a completely new and innovative experience of work and 'jobs' for so many.
Either way, we need to remember that connection, purposeful effort and the equitable exchange of value are central to human experience - coronavirus outbreak or not.
The future has already arrived.
It may feel rapid changes to the way we work have been thrust upon us because of COVID-19. However, we should embrace this opportunity as a chance to take stock of the way we work and make fundamental changes for the greater good.
The philosopher Edward de Bono once said 'asking the right question may be the most important part of thinking'. To my mind, the crucial question is – what do we want the future of work to be?
We are entering into a new world together.
Whether we emerge as amore efficient workforce is anyone's guess. But those who embrace an improved collaborative, flexible and trusting way of doing things will surely thrive.
- Justin
Justin Strharsky is one of the Founding Directors of Unearthed Solutions, the largest community of startups, developers and data scientists aiming to make the energy and resources industry more efficient and sustainable. Justin has previously worked in Silicon Valley, for a large network computing company as well as one of the first companies that commercialised artificial intelligence.