Finding a better way: AI propels Team OreFox to prize win in Explorer Challenge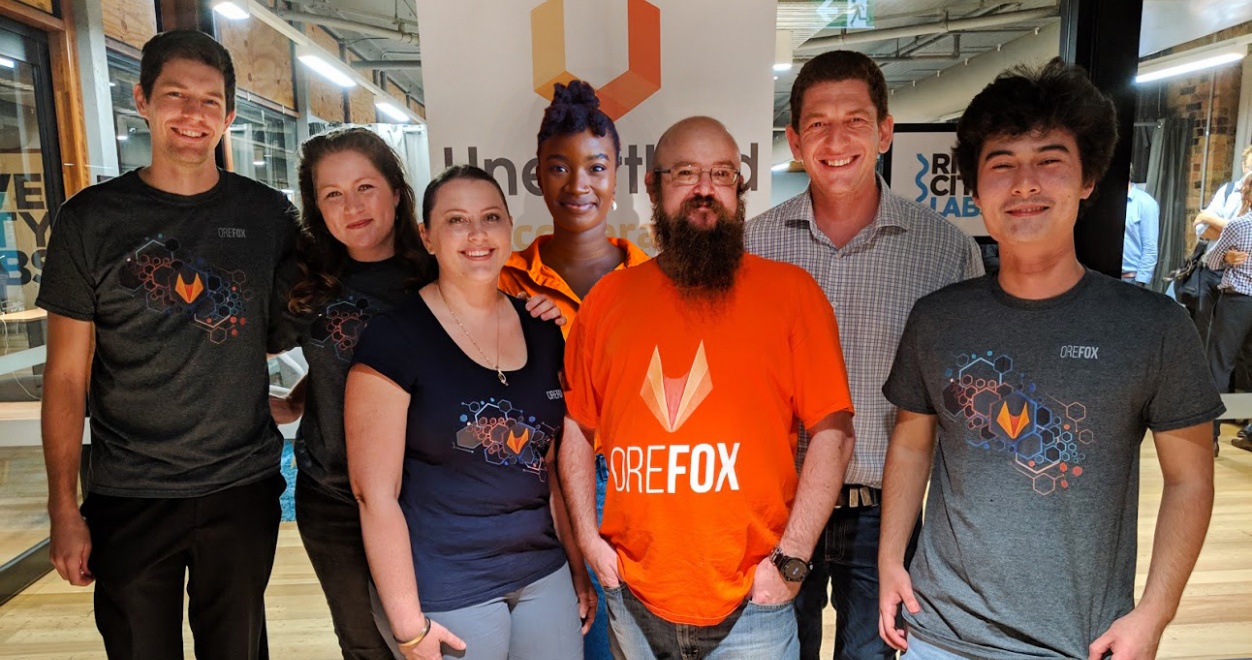 Team OreFox is the winner of the  OZ Minerals Explorer Challenge Genius Prize of A$25,000. Brisbane-based analytics and technology company OreFox, which uses artificial intelligence for mineral exploration and mining, was the brainchild of two exploration geologists, Warwick Anderson and Sheree Burdinat. They built up a team of experts with backgrounds in geophysics, data science, statistics, geology and prospecting to tackle the Explorer Challenge. This multidisciplinary approach gave them a well-rounded view of the problem and allowed them to leverage each team member's ideas to come up with a complete solution.
About the challenge
Unearthed announced the winners of the Explorer Challenge on 28 June 2019, following three intensive months (and undoubtedly many cups of coffee) as teams competed for a share of a A$1 million prize pool to develop new ideas about mineral exploration.
In a bold move, mining company OZ Minerals handed over more than two terabytes of private data from their own exploration project, in addition to over three terabytes of public data, in order to crowdsource predictions on the next mineral deposit in South Australia. Teams consisting of geologists, geoscientists and data scientists stepped up to the challenge, finding new ways to overhaul and optimise the mineral exploration process.
Team OreFox: Genius Prize
Warwick Anderson
Sheree Burdinat
Kudzai Dube
Amy Leask
Alan Pearse
Ashleigh Smyth
Nick Josephs
Their approach
OreFox used its proprietary artificial intelligence systems to analyse the data supplied by OZ Minerals, as well as open source data obtained through Geoscience Australia and the SARIG database.
We compiled data stacks of geochemistry, gravity, magnetics and radio metrics, then allowed our Prospector AI and Hunter AI systems to evaluate the most prospective regions within the OZ Minerals tenement areas. We also utilised our Target AI to eliminate potential targets further and refine our suggestions," explained OreFox Founder and CEO Warwick Anderson.
Implications
For Team OreFox, winning the Genius Prize in the Explorer Challenge demonstrates that resource companies are beginning to recognise the need for unconventional solutions to classic exploration problems. OreFox was founded on the belief that there had to be a better way of processing massive exploration datasets and improving the efficiency of exploration teams.
Winning this prize proves that out-of-the-box methods, while scary and unknown, can actually produce incredible results," said Warwick.
What's next?
OreFox is the commercialisation of research undertaken by Warwick and Sheree's METS company Quantum Geology. They have spent the last four years developing this technology and are not planning on slowing down any time soon.
We are just getting started in our mining revolution. Future plans are to expand into Western Australia and then take the company global with offices in Canada and the US," the team says.