Global collaboration: Team SRK's structural geologists think outside the box for Explorer Challenge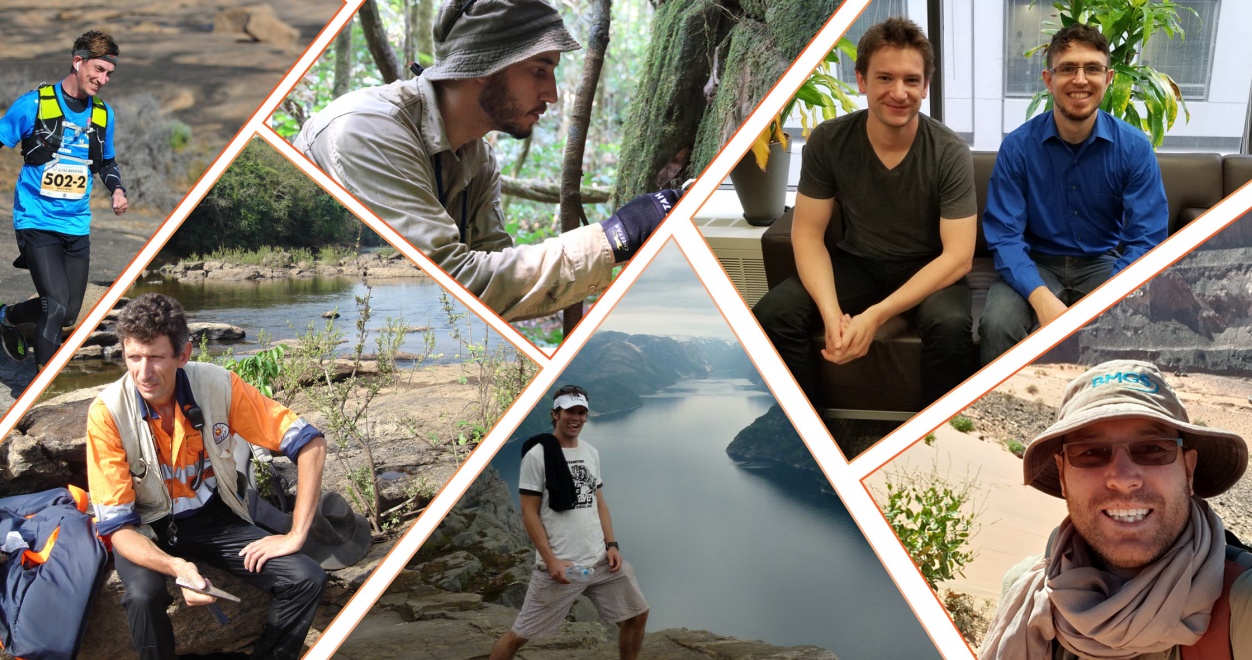 Structural geologists across SRK Consulting offices in Perth, Melbourne, Toronto and Vancouver formed Team SRK to compete in the OZ Minerals Explorer Challenge. The eight-person team is the winner of the A$25,000 Fusion Prize.
About the challenge
Unearthed announced the winners of the Explorer Challenge on 28 June 2019, following three intensive months (and undoubtedly many cups of coffee) as teams competed for a share of a A$1 million prize pool to develop new ideas about mineral exploration.
In a bold move, mining company OZ Minerals handed over more than two terabytes of private data from their own exploration project, in addition to over three terabytes of public data, in order to crowdsource predictions on the next mineral deposit in South Australia. Teams consisting of geologists, geoscientists and data scientists stepped up to the challenge, finding new ways to overhaul and optimise the mineral exploration process.
Team SRK: Fusion Prize
Mark Rieuwers
Ben Jupp
Bert De Waele
Antoine Caté
Ali Shaban
Ron Uken
Erwann Lebrun
Michael Cunningham
This team of structural geologists, whose members work internationally, includes Dr Antoine Caté (SRK Toronto) who has branched into the development of applications of machine learning for the mining exploration sector in his postdoctoral research at the Université du Québec.
Their approach
Team SRK's approach included the reinterpretation and value-add of the provided and available datasets, followed by a multi-pronged and integrated targeting approach, which applied data-driven machine learning (based on a balanced random forest algorithm) and weights of evidence to guide a set of knowledge-driven, mineral systems informed fuzzy inference solutions.
This resulted in three highly-ranked IOCG targets and seven secondary targets, spanning a range of commodity styles," explained Dr Antoine Caté.
More than 70 datasets were integrated, including geological and structural mapping, regional and local scale 3D models, drilling, mineral occurrence databases, ground and airborne geophysical data, and remote sensing satellite data. New 2D and 3D structural interpretations of the datasets were produced by the team to support the targeting exercise, and a software solution was developed to assist in the structural interpretation of fault and lineament datasets.
Implications
Winning the Fusion Prize validates a global collaborative effort rooted in solid geoscience, combined with cutting-edge machine learning and more traditional data science techniques. This will inform SRK's future work with clients, and the team looks forward to sharing their innovations at upcoming conferences," said Dr Caté.
What's next?
The team has already had enquiries from interested clients and will be presenting some of their work from the Explorer Challenge at the Australasian Exploration Geoscience Conference (AEGC 2019) in Perth in September.
We are looking forward to offering our support to clients interested in approaching their exploration in a unique way – from those with large-scale regional exploration needs by enabling them to narrow down their terrain and target selection in a highly efficient manner, to those in near-mine data-rich environments."