Judging Panel announced on the Explorer Challenge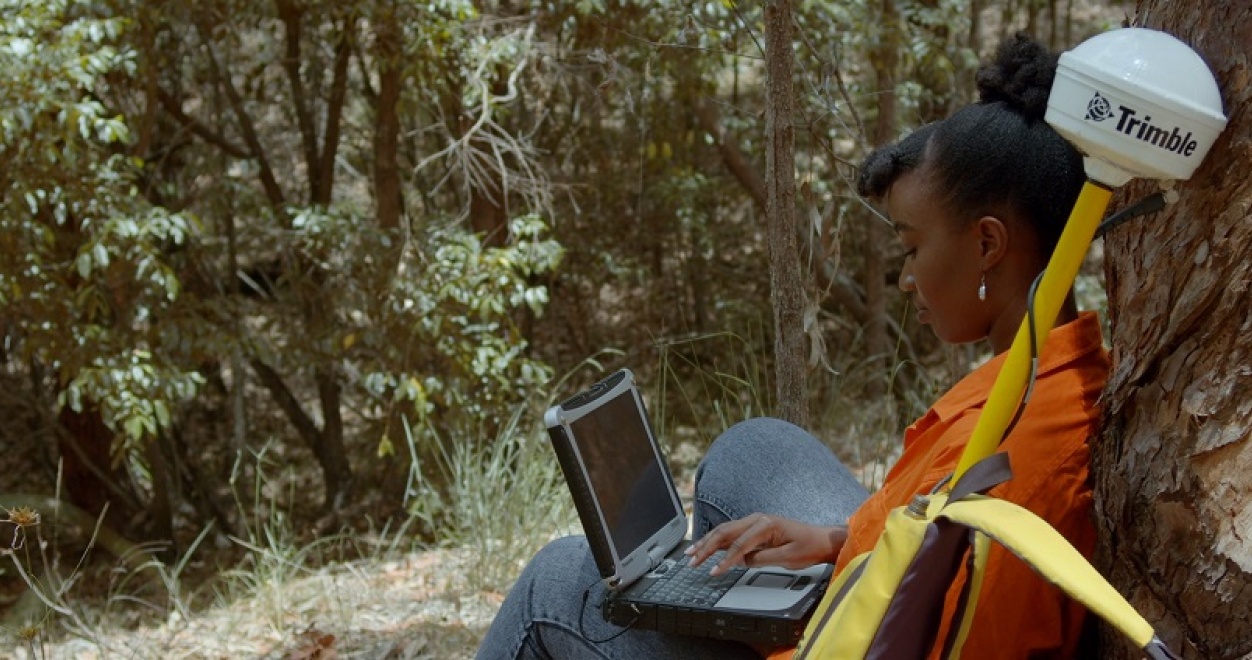 The judging process for the Explorer Challenge will involve experts from data science, geology, and generalist backgrounds applying their expertise to carefully evaluate submissions, some of whom will be profiled on our channels in the coming weeks. However, only the top entries will progress to our head judging panel for consideration, to be judged against data science, geological, and general scientific principles.
We are excited to announce that the Explorer Challenge top judging panel is comprised of OZ Minerals Managing Director and Chief Executive Officer Andrew Cole, Science Communicator and Geophysicist Mika McKinnon, Geoscience Australia Chief Geoscientist Dr Steve Hill, and Unearthed Founding Director Zane Prickett. Discover more about each of the judges below:
Andrew started his career over 25 years ago as a geophysicist, and was appointed as Managing Director and CEO of OZ Minerals in 2014.
He is particularly passionate about driving continuous improvement, and believes it is important to approach mining projects progressively and with communities and other external stakeholders in mind.
Andrew is hopeful that the Explorer Challenge will bring different perspectives, using multi-layered data sets to help OZ Minerals have a more sophisticated approach to exploration data.
Hear more from Andrew by watching his interview here.
Mika is a Canadian field geophysicist, disaster researcher (with a current focus on landslides in space), and science communicator. She is currently a co-investigator of the SETI Institute's Project ESPRESSO and a science advisor to the science fiction television series Stargate Atlantis and Stargate Universe.
Describing herself as "irrepressibly curious", Mika is experienced in fieldwork, laboratory work, software models, and statistical analysis and has partnered with data scientists on work from geological disaster research through to text analysis of Star Trek scripts.
Mika is particularly excited that the Explorer Challenge will field-test and ground-truth winning models with a drilling program, finding out how different modelling performs in the real-world.
Dr Hill is the Chief Scientist of Geoscience Australia, with more than 25 years of geoscience experience. Steve completed a Bachelor of Science with Honours at the University of Melbourne and a PhD at the Australian National University. 
Steve brings a passion for geology, mineral exploration and teamwork from roles as a Regolith Excitement Machine to Chief Scientist.
Dr Hill is looking forward to being involved in the Explorer Challenge judging process, as it will be an extension of the challenges and rewards he has enjoyed in his work leading innovative applied geoscience programs.
Zane is an engineer and entrepreneur with a wide experience in the energy and resources sector, which includes building open innovation channels in the mining industry, as a Founding Director of both Unearthed and CORE Innovation Hub, and extensive operational experience in the international oil and gas industry. In his role as Director of StartupWA, Zane is also a supportive member of the Perth entrepreneurial community.
Mineral exploration is a fertile ground for novel data science approaches to increase the current dismal success rates. With the Explorer challenge, I am excited to see what new approaches a global community of innovators can uncover."
Unearthed is grateful to have such an experienced judging panel with an interesting range of backgrounds, who are all so enthused to evaluate the innovative solutions received in response to the Explorer Challenge.
For further information on the Explorer Challenge, head to: https://unearthed.solutions/u/competitions/explorer-challenge.