Origin Energy flies eleven tech startup founders to Condabri
On Tuesday 23 October 2018, Origin Energy flew eleven entrepreneurs from eight technology startups to the Condabri gas fields site for a comprehensive tour as part of their involvement in the Unearthed Accelerator Program, where Origin site representatives provided them with access and deep insight into Origin's integrated gas operations.
Startup founders visited a workover rig in action and learned about their process for drilling and completing new wells and maintaining existing operating wells. In addition, they toured Origin's state of the art water treatment facility that delivers water for beneficial use to nearby landholders. A visit to Origin's gas processing facility highlighted to founders the existing level of automation and technology; a site controlled remotely through the Brisbane Central Control Room (BCCR).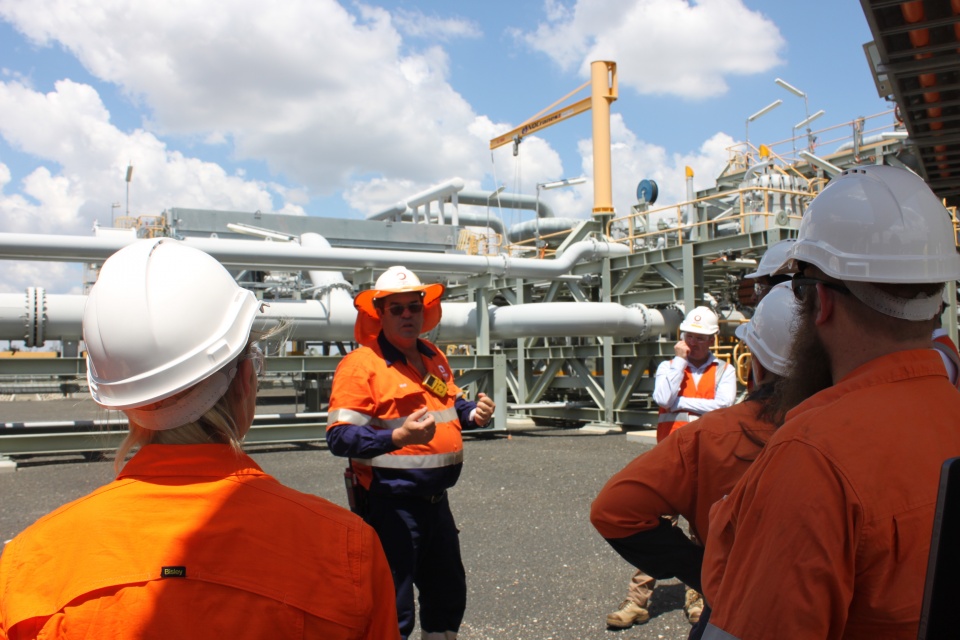 Origin Energy Operations Manager Brad Robertson said that accessing entrepreneurs in the Unearthed Accelerator Program presents an exciting prospect to apply fresh eyes to long-standing challenges in the energy sector.
According to Unearthed Accelerator General Manager David Camerlengo, many corporates claim to work with startups as a means of identifying and developing novel solutions. However, not many corporates can point to examples where they genuinely provide support to startup founders.
Origin Energy truly understands the benefits of supporting startup founders on their journey to guide them to develop solutions that address real challenges for Origin and for the energy industry in Queensland," Camerlengo said.
"I thank Origin for their continued support of our Accelerator Program and willingness to coordinate such a valuable experience for founders that will pay dividends to Origin and the energy industry in the future" he said.
SeePilot CEO and co-founder James Tibbett said that the visit to Origin's Condabri gas operation has been a highlight of the Unearthed experience so far.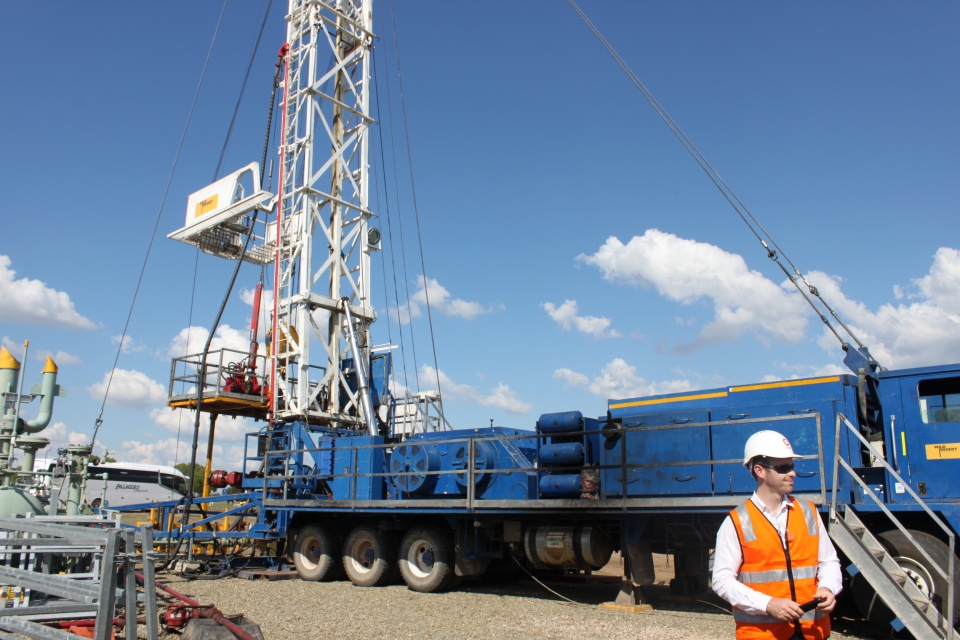 It was great to see firsthand the nature and complexity of the operation whilst observing the challenges faced in assuring production. The insights gained into how Origin staff manage contractors and remote workers will help us shape our go-to-market messaging for targeting the gas sector."
Tibbett said that the trip was not only informative but a lot of fun, with many friendships formed amongst the founders whilst exploring the township of Miles.
Active Adrenalin Founding Director Deb Allan added: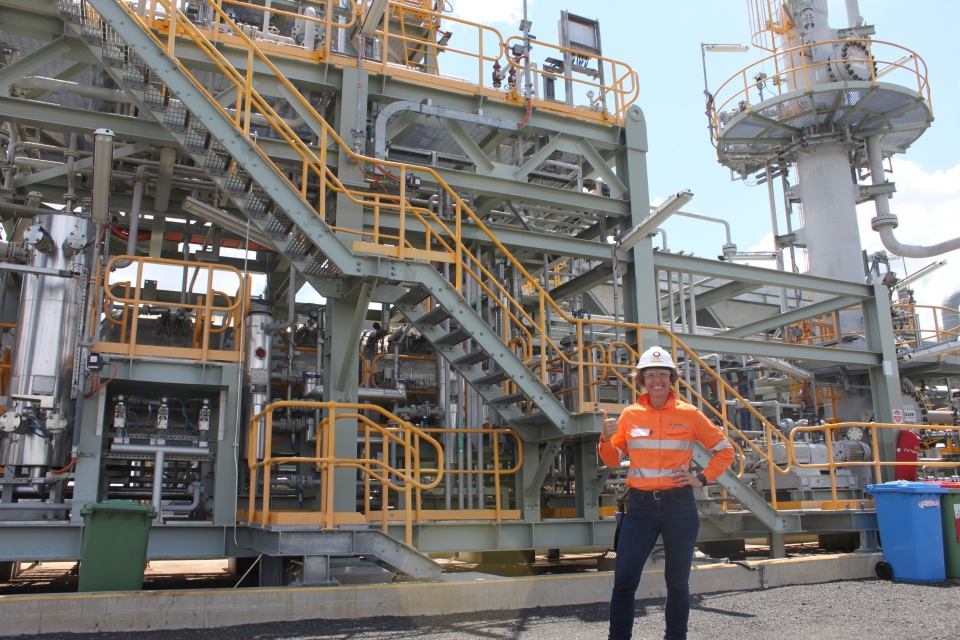 What really shone through for me is the passion and enthusiasm with which both the Origin workers and contractors went about their respective jobs. It gave me confidence in the process of CSG mining that I never had before," she said.
SnapSupport Founder Joseph Ayrookaran said that the insights he received by putting himself in the shoes of a drilling crew helped him understand their pain points from an end-user's perspective.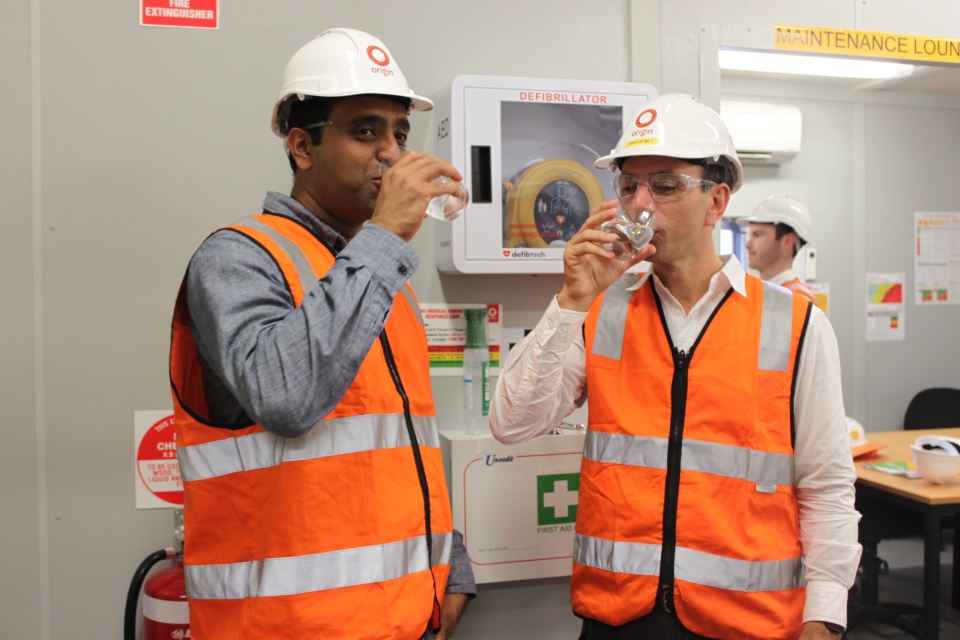 It became apparent that we are in the business of empowering the guys and girls in the field to do their jobs safer, easier and faster," he said.
View all the Origin Energy Condabri site visit photos here.
Ten startups are taking part in the "BUILD" phase of the Unearthed Accelerator Program:
Active Adrenalin - increasing the safety, resilience and performance of individuals within the resources sector through technology and neuroscience;
GOJII - driving improved professional development outcomes for people in the resources sector;
miiFile - enabling a single source of truth for critical documents used by resources companies;
Quantum Geology - increasing efficiency and success of gold exploration through artificial intelligence;
Riskloop - enabling resource companies to leverage market sentiment to shape their reputation;
SeePilot - improving workplace safety and productivity through spatial communication enabling workers to build 360° virtual worksites;
siteoffice.mobi - delivering simplicity, efficiency and sustainability in construction and infrastructure project management;
SKY GROW - enhancing sustainable land rehabilitation through autonomous tree planting;
SnapSupport - enabling end-to-end collaboration and interactive support to customers and remote field teams through virtual tools;
Universal Field Robots - delivering safer work, excellent results and maximum value for resources customers through autonomous field robots.
The Origin Condabri site visit is the latest initiative in the Unearthed Accelerator; a mentor-driven program supported by Origin Energy and Advance Queensland that connects startups to industry customers and over fifty mentors and advisors, while helping founders to achieve their entrepreneurial vision.
Split into two twelve-week phases: "BUILD" and "SCALE", phase one of the Accelerator, running from October to December 2018 at the Queensland Government's innovation hub The Precinct, is a flexible program that will provide participating startups with much needed access to industry to understand the customer, validate the problem, build an MVP and co-develop solutions for impact with real customers.
Phase two of the Accelerator, running from January to April 2019, is an intensive full-time program for startups seeking the skills and capabilities to Go-To-Market and scale a viable and sustainable business in the resources sector.
Applications for the Accelerator "SCALE" phase will open on 5 November 2018. Register your interest: https://unearthed.solutions/accelerator-announcements.