Startups provide a suite of streamlined site access solutions for BHP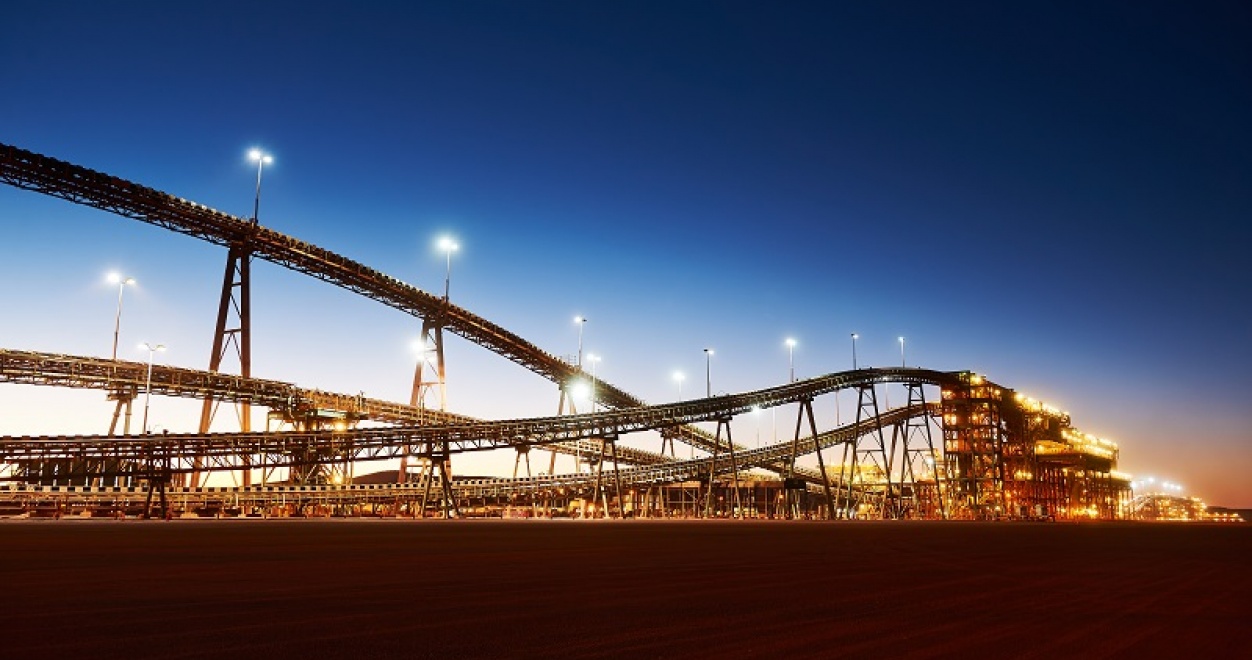 In April 2019, world-leading resources company BHP engaged open innovation platform Unearthed to run an online crowdsourcing competition to access a range of solutions that could improve the site access experience for workers across their Australian operations.
BHP operates numerous mine sites across Australia, managed by a committed workforce of employees and contractors who access these sites on a daily basis. BHP sought to provide people with a positive experience on site, while committing to a safe working environment at all times.
In order to achieve this, BHP requires individuals who access the site, including employees, contractors, visitors, to be compliant and competent before being permitted to access the site. BHP's current compliance management and physical site access integration faces a variety of challenges. These challenges result in delays, require administrative intervention and often cause frustration to employees, contractors and visitors.
We believe these delays occur because our existing systems face a variety of difficulties that arise from inefficient interactions between various entities. These difficulties are a result of unoptimised integration layers between the systems that often lead to administrative work arounds," said BHP Business Partner – Technology Ben James.
To better define and understand the problem, BHP held a human centred design workshop with Unearthed. Through this process, the entire site access user experience was mapped for the specific scenario of a service contractor relocating interstate as an agency contractor."
This resulted in a well-defined and articulated user story; identifying numerous opportunities to improve the overall site access process, reduce delays and inefficiencies, and improve the mine worker experience across BHP's Australian operations.
The BHP Fast Track global online crowdsourcing competition was promoted to the Unearthed community of over 8000 innovators over the course of one month, from 15 April until 12 May 2019. The scale of the Unearthed community allowed BHP to rapidly activate a global community to identify potential solutions and external capabilities, including many from outside the mining sector. In the competition, participants submitted their detailed proposal on how their solution and technology would deliver impact against the challenge. 27 companies submitted novel solutions; ranging from startups, small to medium enterprises (SMEs), professionals from Mining Equipment, Technology and Services (METS) companies, and other Unearthed community members.
BHP was impressed with the calibre of Fast Track submissions received; a diverse range, with potential to address elements across the entire value chain. The diverse solutions included compliance management software, physical site access hardware and software, data integration platforms, RFID badge and beacon solutions, geospatial solutions, wearables, helmets, tags, facial recognition and other Internet of Things (IoT) solutions.
Seven companies with the most innovative approaches to the site access challenge were selected to participate in a discovery session with BHP in the first week of June. In the discovery session, teams had the opportunity to meet with BHP's technology, operations and HSE teams for a deeper engagement and to present their proposed solution and its contribution to the Fast Track challenge.
Following the discovery session and deeper assessment of the teams, it was unanimously agreed by the BHP judges that ComplyFlow offered a platform solution that could support the integration of the various workforce compliance management software solutions, including SAP, SuccessFactors, RightCrowd and Medgate, with their Site Access solution. If effective, this platform would create the foundation to permit other technologies to be trialled and tested as part of the technology stack.
We were excited to invite ComplyFlow to meet with the broader BHP team in Brisbane and also to visit several BMA mine sites in mid-July 2019 to experience the user experience first-hand and understand the challenges on site. Following this, BHP and ComplyFlow will look to collectively define the scope of a potential pilot and commercial contract," said BHP Head of Technology Fernando De Mattos.
ComplyFlow Managing Director Mitchell Bourne said that being selected from such a strong field was an honour.
We look forward to the upcoming site visits and collaborating with BHP to solve this problem. Thanks to Unearthed for providing an amazing opportunity to showcase our platform solution to BHP," he said.
Congratulations to all companies who submitted a diverse range of high-quality solutions to BHP's Fast Track Challenge. We wish ComplyFlow and BHP a successful follow up meeting and series of site visits and look forward to hearing next steps for their ongoing engagement. Watch this space for further developments.