Explorer named best innovative mining solution at Prospect Awards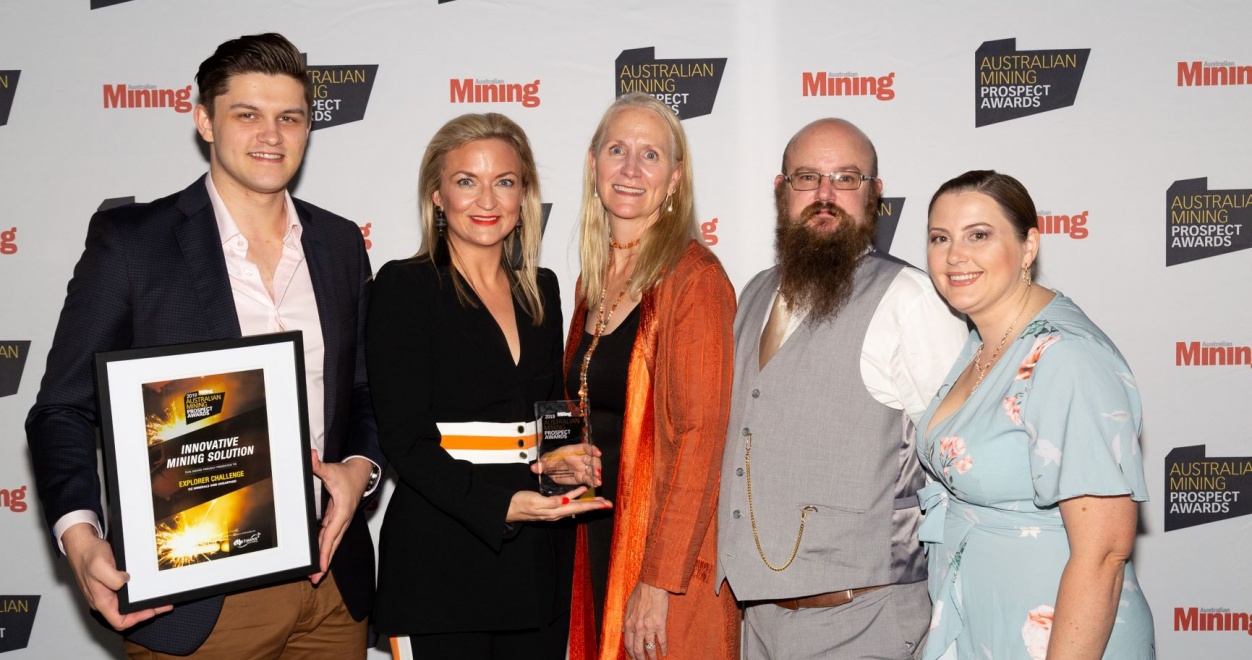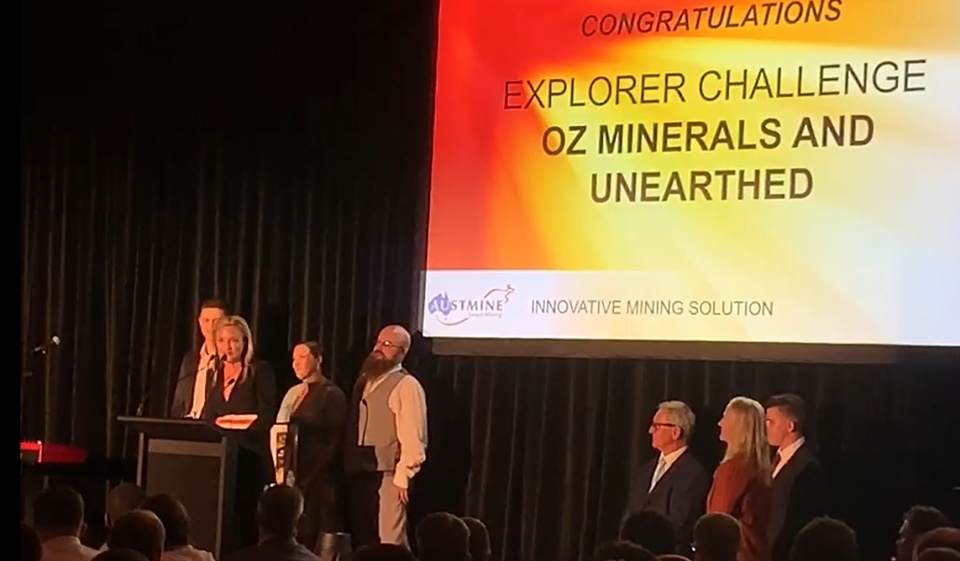 Unearthed Marketing Communications Lead Hannah Frankish, Crowd Specialist Matt Burns, and Orefox Co-Founders Warwick Anderson and Sheree Burdinat took the stage to accept the award on behalf of the exploration team at OZ Minerals and the greater Unearthed team, who partnered to deliver this unique, online crowdsourcing competition. In addition to awarding a A$1 million prize pool, the winning models on the Explorer Challenge are being tested in real life, with the top targets scheduled to be drilled by the end of this year.
The Explorer Challenge represents the potential for a fundamental shift in the way industry explores in the future" - Unearthed Industry Lead - Crowdsourcing, Holly Bridgwater.
Thanks again to our competition partners: Government of South Australia, Department for Energy and Mining for access to their open file data platform SARIG, Esri Australia for providing complimentary licenses to their leading GIS mapping software – ArcGIS, and Amazon Web Services for their complimentary data storage and computation support.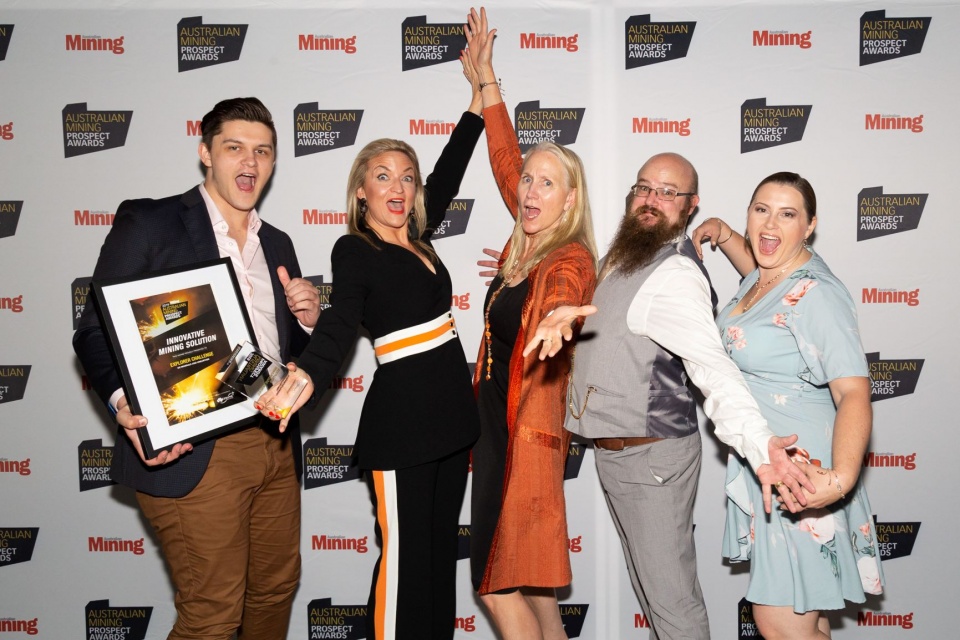 However, the biggest congratulations and thanks must go to the more than one thousand global participants from sixty-two countries, who spent over 3 months digging through six terabytes of public and private exploration data from OZ Minerals' Mount Woods tenement in northern South Australia. These innovators have showcased a diverse array of novel approaches to exploration.
We have no doubt that these approaches can drive up discovery rates and speed up the exploration life cycle, resulting in a more sustainable and efficient future for mineral exploration," said Bridgwater.
The innovators who participated in the Explorer Challenge have provided approaches to mineral exploration that we never would have imagined internally, including ways to fuse datasets together, combining multiple layers of information, and making predictions based on the extensive datasets," said OZ Minerals CEO Andrew Cole.
Watch this space for further Explorer Challenge updates.